Matt Damon talks about life in Dalkey
Fully Charged's Graham and Nathan finally tracked down Matt Damon this week.
The movie star has been quarantining in Dalkey since the pandemic began and chose to give SPIN 1038 his only interview.
In this world exclusive, Damon opened up about all elements of lockdown life even revealing that his eldest daughter had the virus.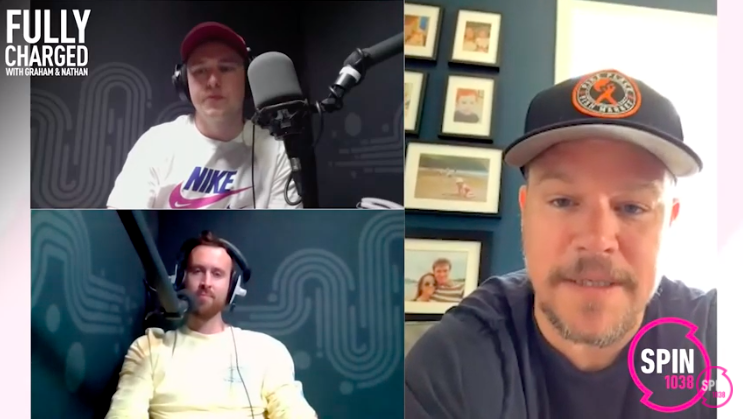 The actor has been living in Dalkey, South Dublin with his family since March.
He originally came to Ireland to shoot upcoming movie The Last Duel.
However, shortly after Matt, his wife, and three youngest daughters arrived the production was halted due to COVID-19.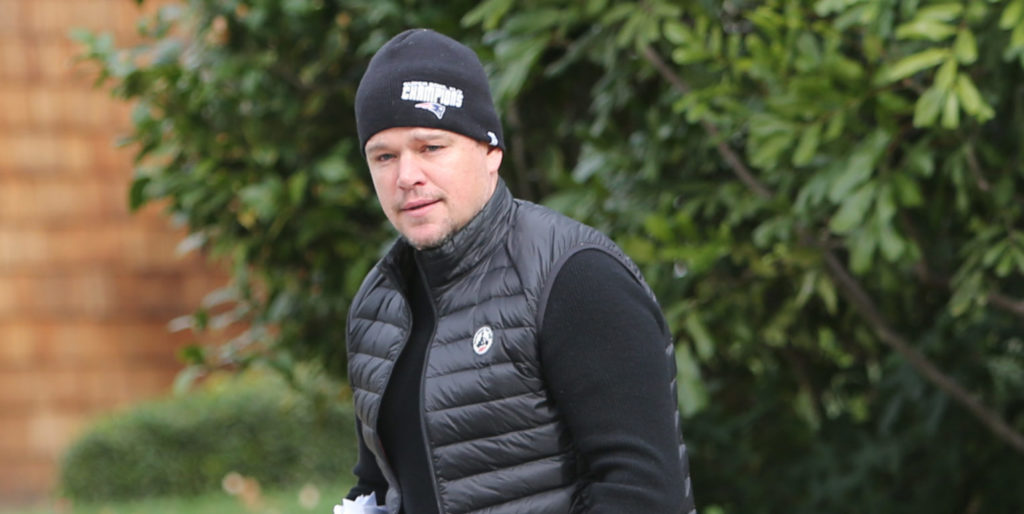 Matt and his family have been adapting well to life in Ireland and Dalkey residents are delighted to have a celebrity in their midst.
Nathan told Matt that he's become, "an absolute hero," in Dalkey.
"I don't know if you're aware that the Dalkey people are protecting you like a glorious gem," Nathan continued.
He then told Matt that he was quickly kicked out of a Dalkey residents Facebook group for attempting to contact their newest arrival.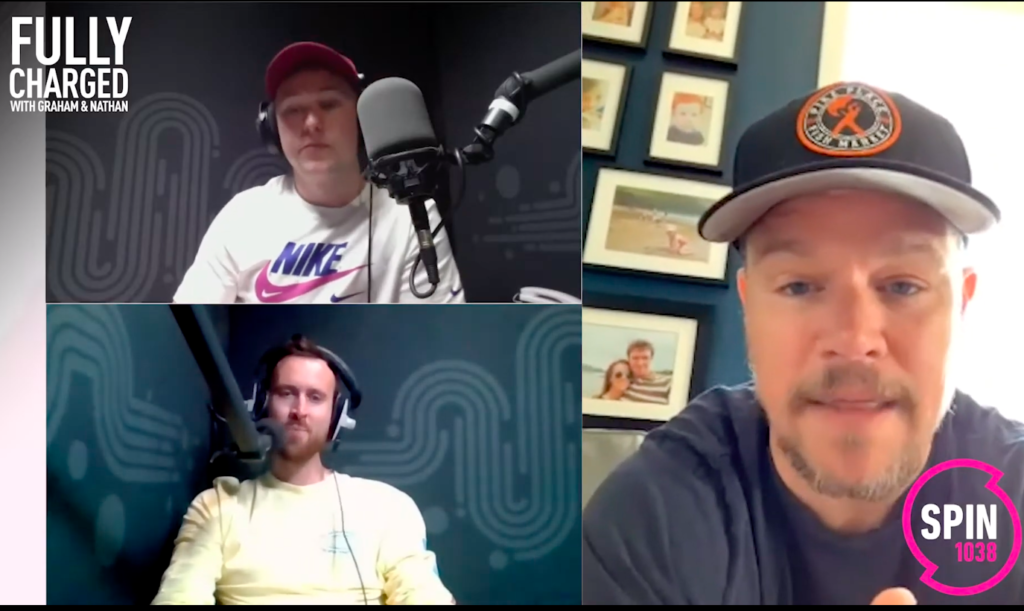 "This is one of the most beautiful places we've ever been."
"I know! I laughed so hard when I heard this story," said the actor.
"That's when I realised how great this place was and how protective everybody here is."
"This is one of the most beautiful places we've ever been."
"Even in the lockdown, they're like you've gotta stay within 2 kilometres of your house," Matt went on.
"I mean 2 kilometres of here there's tress and forests and woods and oceans, I can't think of any place else you'd rather want to be in a 2 kilometre radius of."
SuperValu Bag
Matt and his family have certainly been making the most of their beautiful surroundings.
Last month he was spotted, in true Irish style, heading to the beach with a SuperValu bag.
#MattDamon isolating in Ireland there, carrying his gear in a SuperValu bag

He's just one utterance of 'Sure y'know yourself' away from being fully integrated pic.twitter.com/NQpsSTZDXT

— Laura (@ElleEmSee) April 12, 2020
Graham and Nathan asked Matt what the bag contained, joking that it might possibly be a big bag of cans!
But just like every other Irish parent in good weather, it was full of beach towels!
The full interview
You can watch the full SPIN 1038 Fully Charged x Matt Damon interview here:
Read about Matt Damon's daughter having COVID-19 here.
Read about Matt Damon surprising super fan and frontline worker Anaise here.
Read about how Graham and Nathan bagged the world exclusive Matt Damon interview here.
Read about a "cool story" a Dalkey barista told Matt Damon here.
Read the kind words Matt Damon had for Taoiseach Leo Varadkar here.
Read and watch the full Matt Damon interview here.
#MattOnSpin