SPIN 1038 Fully Charged x Matt Damon
Fully Charged's Graham and Nathan finally tracked down Matt Damon this week.
The movie star has been quarantining in Dalkey since the pandemic began and chose to give SPIN 1038 his only interview.
How did Graham and Nathan do it? Sheer determination, charm and a little help from Bono!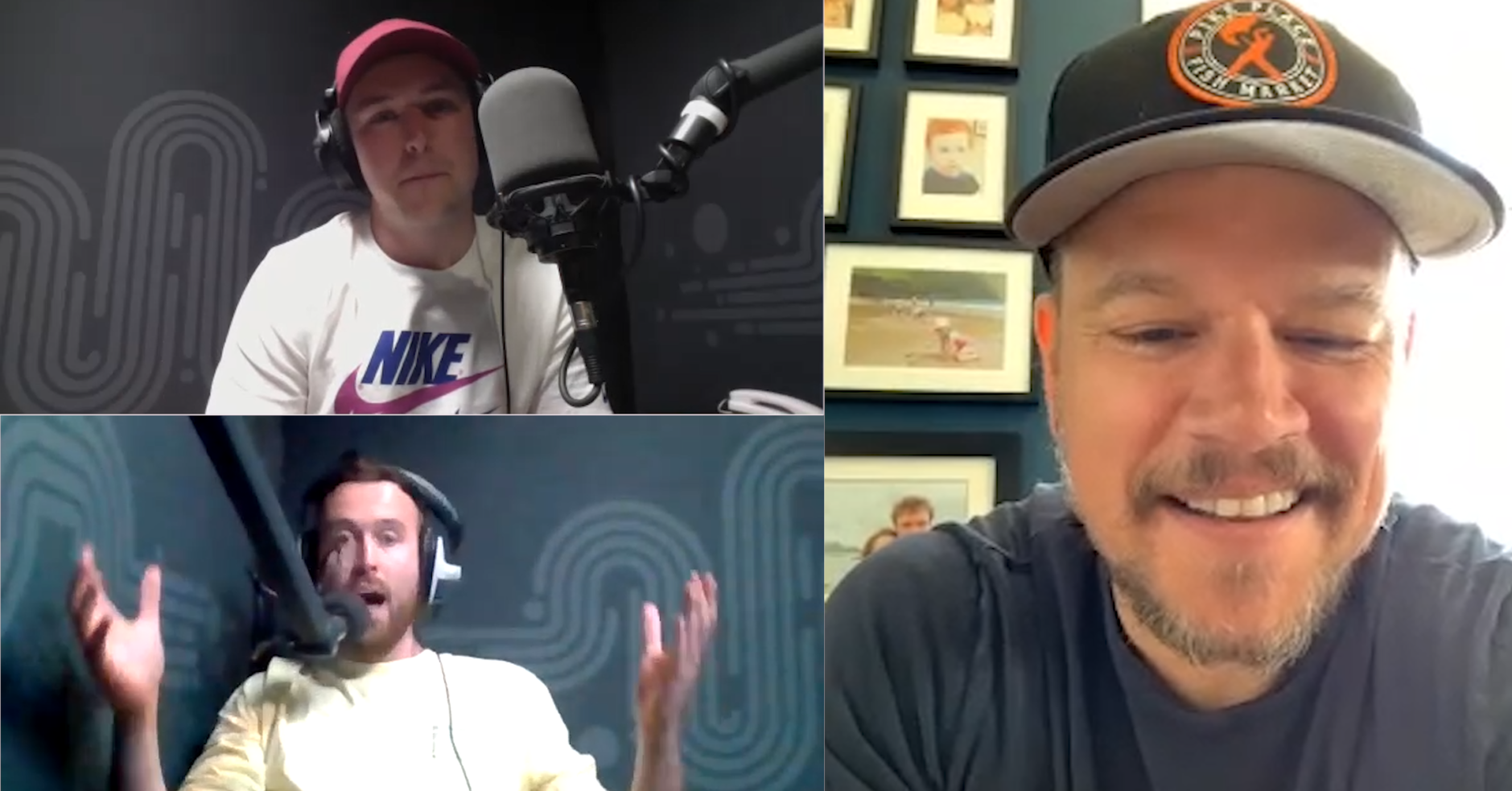 Matt Damon moved to Dublin in March with his wife and three youngest daughters.
He originally arrived to shoot new movie The Last Duel however, production was soon stopped due to COVID-19.
Instead of returning home Matt decided to quarantine in Dalkey and the world's media have been trying for an interview with him ever since.
Enjoying his quiet life in South Dublin the movie star refused all advances until now...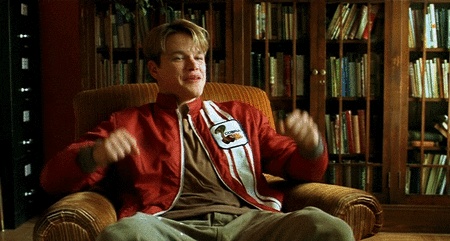 Nathan O'Reilly, one half of the Fully Charged breakfast show duo has been tirelessly campaigning for Matt to come on the show for weeks now.
The presenter reached out to listeners for any hints on how the Hollywood star might be contacted, with no luck.
He was even kicked out of a Dalkey residents Facebook group after sharing his appeal with the locals.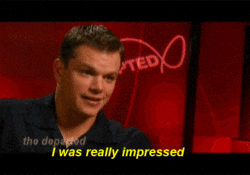 Just as he was about to give up, Graham and Nathan received a phone call from Matt's people and it turns out Matt had been listening to Fully Charged the whole time.
Why hadn't he reached out sooner? He couldn't remember the SPIN 1038 phone number!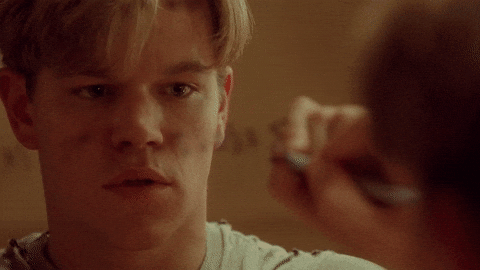 "I gotta call into that show. It's gone on too long."
Once Graham and Nathan were reassured they weren't being pranked the interview was arranged and a few days later they were on a Zoom call with global megastar Matt Damon!
Matt told the presenters that he's heard their appeals and even tried to get in touch, but his wife interrupted him when he was trying to memorise the station number.
"Every time I've been in the car, I've been listening for the number and it's never come up again," he said.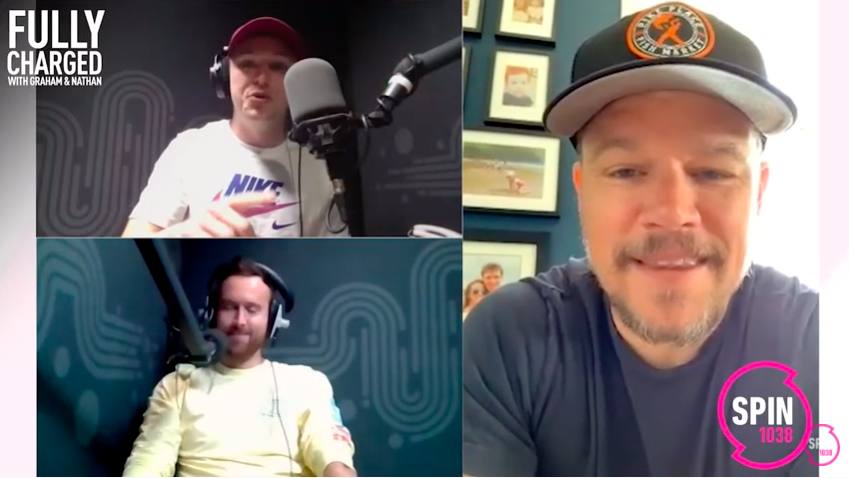 His wife, Luciana Barroso advised him to look SPIN 1038 up online.
"She's like, 'You're such an idiot just like look up their number, you don't have to wait for them to say it,'" Matt revealed.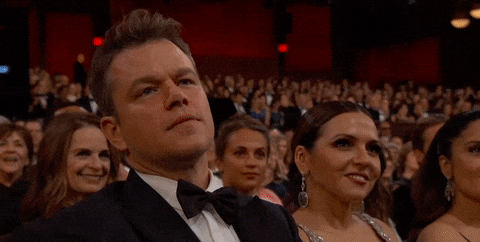 And Luciana wasn't the only person pushing Matt to call SPIN 1038, Bono got involved too!
Matt told Graham and Nathan that he bumped into the U2 frontman last week who told him about Fully Charged's appeal. 
"He said to me last week, 'you know there's a radio station that's looking for you.'"
"I was like, 'I really gotta track those guys down, I gotta call into that show. It's gone on too long.'"
Nice one Bono!
Isolating in Ireland
Matt and his family have been adapting well to life in Ireland and Dalkey residents are delighted to have a celebrity in their midst.
Nathan told Matt that he's become, "an absolute hero," in Dalkey.
"I don't know if you're aware that the Dalkey people are protecting you like a glorious gem," Nathan continued.
He then told Matt that he was quickly kicked out of a Dalkey residents Facebook group for attempting to contact their newest arrival.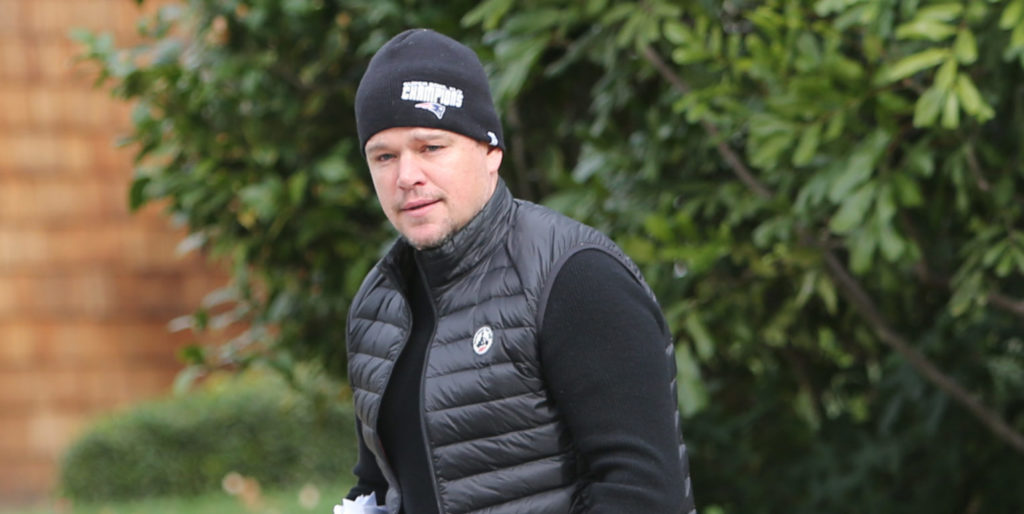 "I know! I laughed so hard when I heard this story," said the actor.
"That's when I realised how great this place was and how protective everybody here is."
"This is one of the most beautiful places we've ever been."
"Even in the lockdown, they're like you've gotta stay within 2 kilometres of your house," Matt went on.
"I mean 2 kilometres of here there's tress and forests and woods and oceans, I can't think of any place else you'd rather want to be in a 2 kilometre radius of."
"It feels like a fairy tale here," Matt told Graham and Nathan.
"I can see why all these people, you know when we came in they (Dalkey natives) were like well Bono lives over there and Enya lives over there..."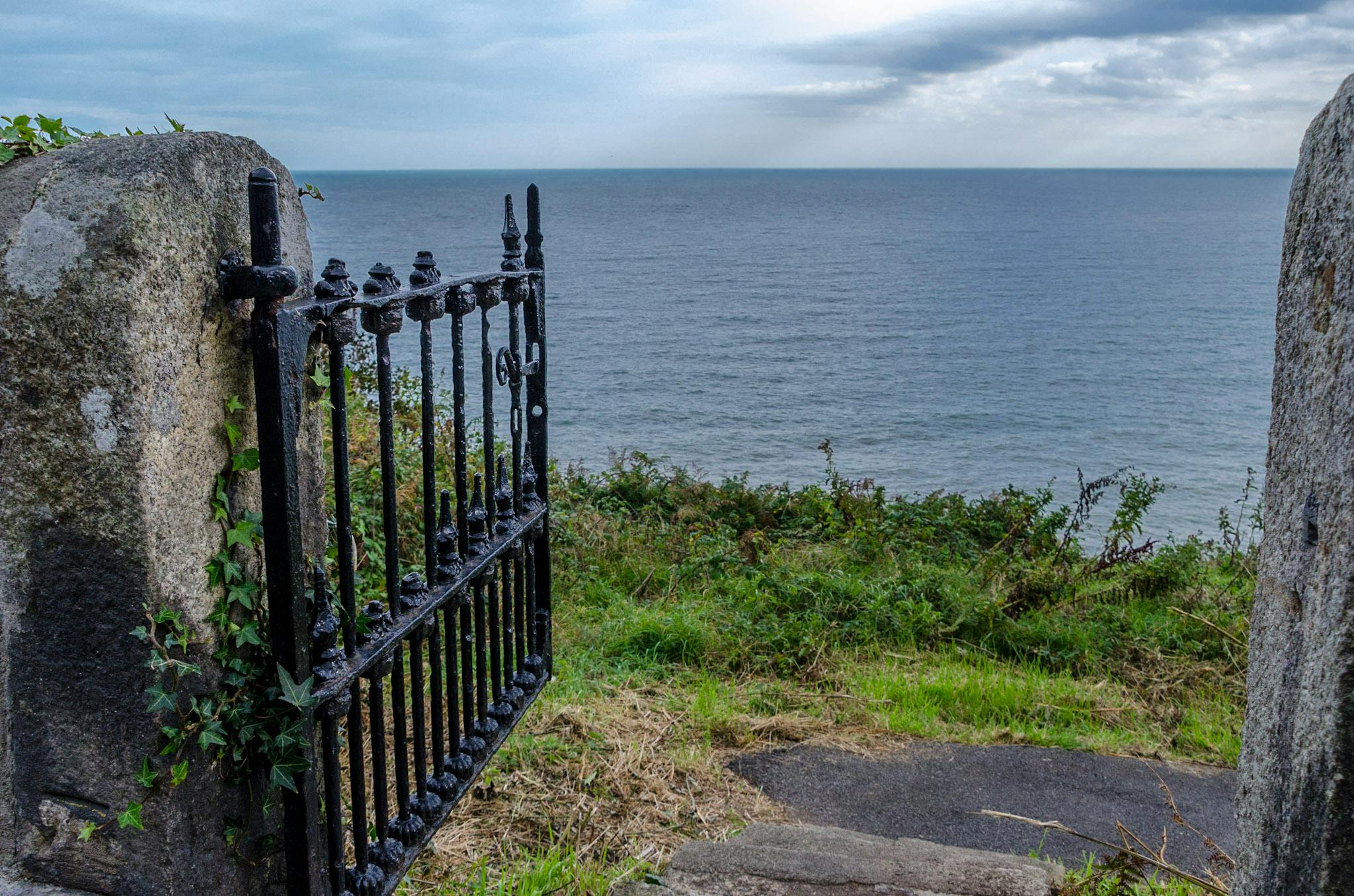 A "cool story" from a Dalkey barista
Graham asked Matt what kind of places he has been visiting in Dalkey.
"The first couple of days we were here we went into a book store," the actor replied, "Then everything kinda shut down."
Matt then went on to tell a story about a chat he had with a local barista.
"There's a lovely coffee place that stayed open and actually I was talking to the barista who works there the other day," Matt began.
"You stand two metres apart so only one person goes in at a time, into the shop and orders a coffee, and she said, which I thought was really interesting because I worked at a counter, one of my first jobs, she said normally this place is really buzzing and I've actually gotten to know all of my customers because each come in for three to five minutes and we chat."
"Normally I see them all the time, they're all faces I know, but now I actually know all these people. I know all their families and what's going on with them."
"I thought that was a cool story," Matt finished.
SuperValu bag
Matt and his family have certainly been making the most of their beautiful surroundings.
Last month he was spotted, in true Irish style, heading to the beach with a SuperValu bag.
#MattDamon isolating in Ireland there, carrying his gear in a SuperValu bag

He's just one utterance of 'Sure y'know yourself' away from being fully integrated pic.twitter.com/NQpsSTZDXT

— Laura (@ElleEmSee) April 12, 2020
Graham and Nathan asked Matt what the bag contained, joking that it might possibly be a big bag of cans!
But just like every other Irish parent in good weather, it was full of beach towels!
Matt's daughter had COVID-19
Matt moved to Dalkey in March with his wife and three youngest children.
However, his eldest daughter Alexia remained in New York where she was attending college.
Matt confirmed that Alexia and her roommates did contract the virus early and thankfully they, "got through it fine."
"We've got the three younger ones and our oldest one, we'll reunite with her at the end of the month... But everybody's okay."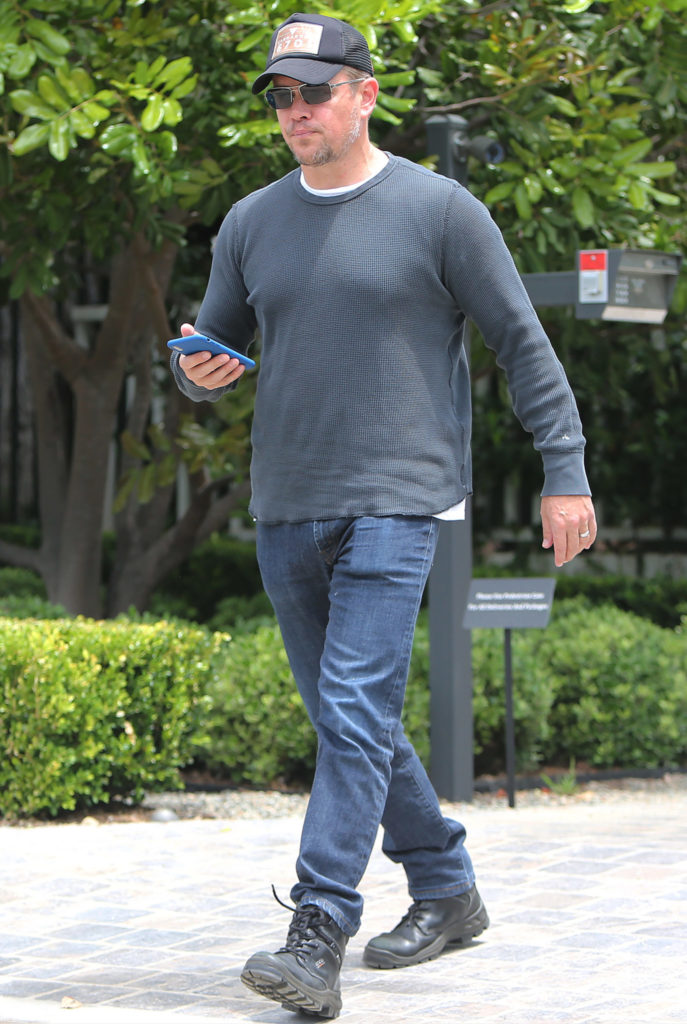 Matt went on to say that he believes the message of social distancing has finally gotten through to the world.
He began, "I think we've all got the message now, everybody's doing the isolation and the social distancing and hand washing, everything we can to mitigate this."
"We're going to go back to Los Angeles and she's (Alexia) going to come out so we'll all be together and figure out what the heck we're going to do. It's such an odd limbo that we're all in."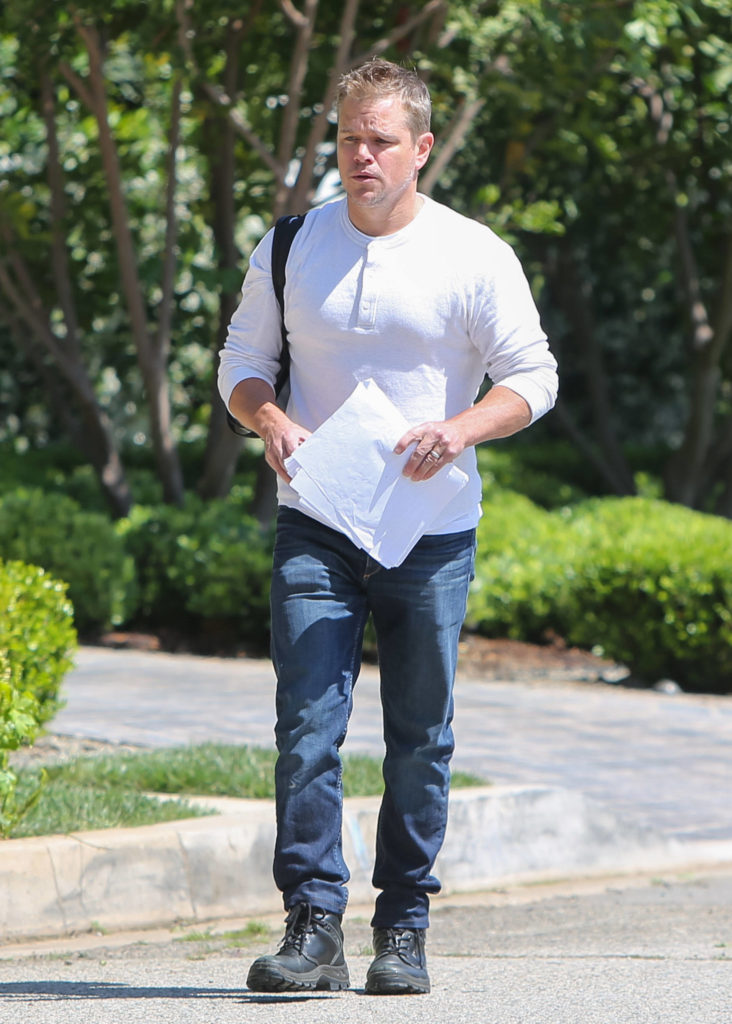 "You've got a president who just goes to the hospital and starts working."
During the interview, Matt praised our Taoiseach, Leo Varadkar, for all his work in Ireland amid the pandemic.
He said, "You've got a president who just goes to the hospital and starts working."
"I mean what a badass, it's just on another level."
 

View this post on Instagram

 
The Ford v Ferrari star admitted he's, "a little worried about going home."
"We don't have adequate testing so there's going to be another surge it looks like back home," he said.
"There's all these areas in America that it hadn't really penetrated and now, y'know…"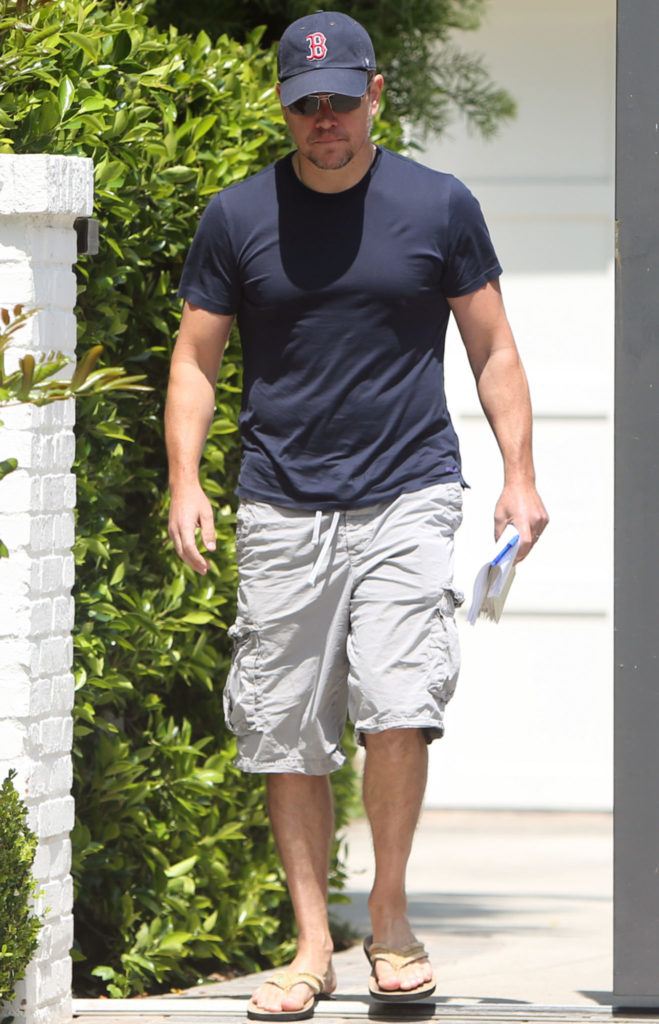 Matt surprises a super fan on Zoom
Graham and Nathan and the Fully Charged listeners have been searching for Matt Damon ever since the rumours began that he was hiding out in South Dublin.
And once they tracked him down, the boys decided to surprise one of those helpful listeners - Matt Damon super fan and nurse Anaise.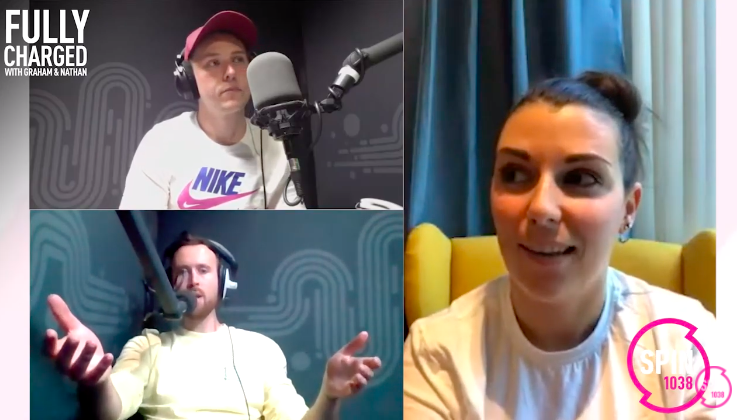 Graham and Nathan asked that Matt hide his screen from the Zoom call while they invited Anaise on for a video chat.
However, she was soon surprised with her favourite actor of all time!
Matt greeted Anaise, "It's so nice to meet you," and she replied to say she couldn't breathe!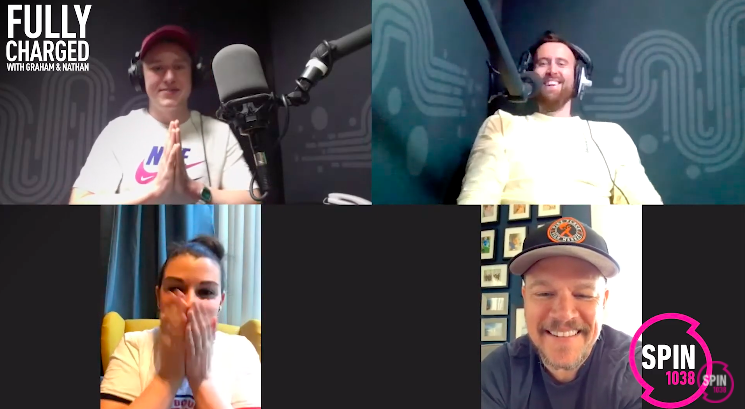 Thank you so much for what you're doing Anaise. I can't even tell you."
Matt then went on to thank Anaise for all the incredible work she's doing as a frontline worker.
"Thank you so much for what you're doing Anaise," he said. "I can't even tell you."
"This has been so horrible for everybody, but if there's any silver lining it's that hopefully people are finally understanding how awesome you frontline workers are."
What a gent!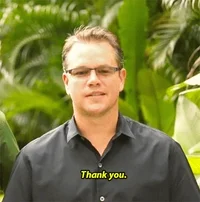 The full interview
You can watch the full SPIN 1038 Fully Charged x Matt Damon interview here:
Read about Matt Damon's daughter having COVID-19 here.
Read about Matt Damon isolating in Ireland here.
Read about Matt Damon surprising super fan and frontline worker Anaise here.
Read about how Graham and Nathan bagged the world exclusive Matt Damon interview here.
Read about a "cool story" a Dalkey barista told Matt Damon here.
Read the kind words Matt Damon had for Taoiseach Leo Varadkar here.
#MattOnSpin