Love Island 2019 finalists
This year's Love Island finalists have arrived home after an incredible eight weeks in the Spanish villa.
They've been filling that gaping hole left behind from Love Island 2019 by documenting their journey home on social media.
Keep scrolling to see what the stars have been up to.
Greg and Amber
The Love Island 2019 winners seem to be loving every second of their journey home.
Amber shared a video with Greg in what looks like a hotel room dancing and they look so happy.
 

View this post on Instagram

 
The exclusive couple were also given the opportunity to sit in the cockpit of the aeroplane.
Greg remarks, "driving the plane! What's going on?"
 

View this post on Instagram

 
They also shared pictures from the airport and they're both glowing.
'Home time'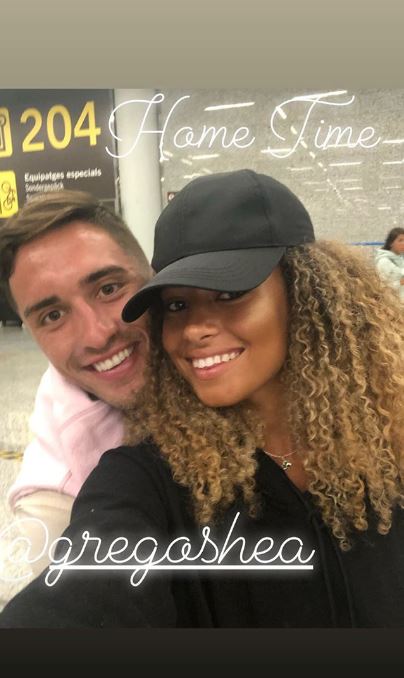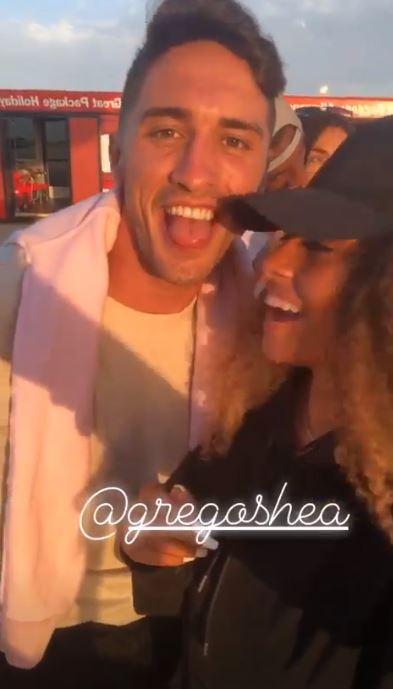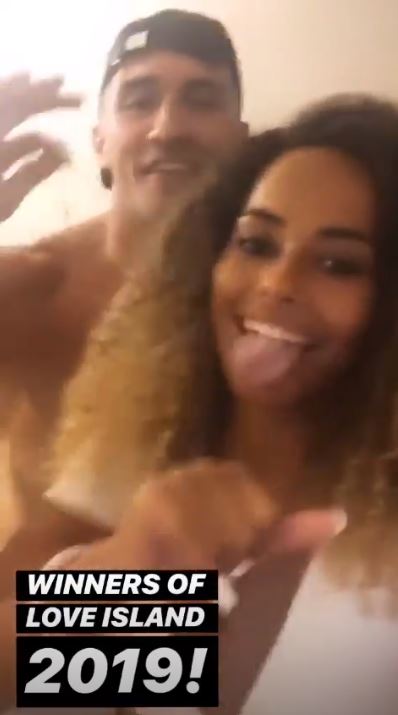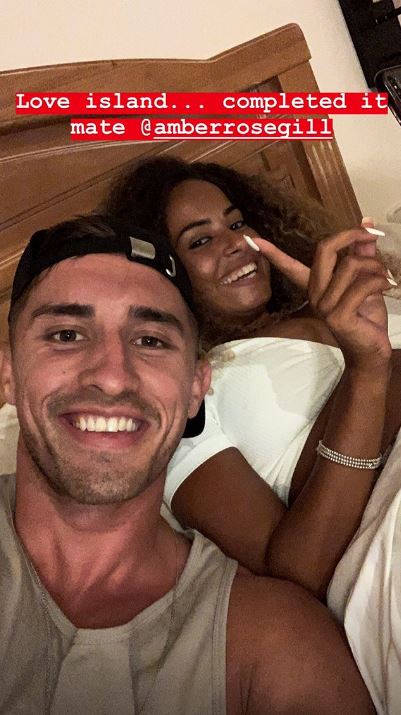 One fan caught a video of them surrounded by cameras and fans.
Someone can be heard shouting, "Go on Greg!" While another chimes in, "go on Limerick!"
 

View this post on Instagram

 
When Greg arrived home, he was greeted by family and friends.
He shared a video of a group of lads holding the Irish flag in support of him.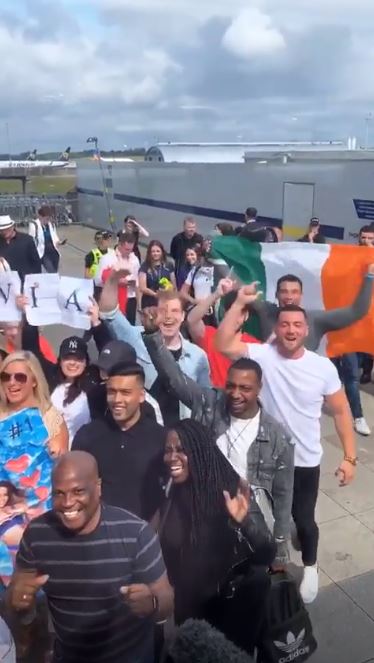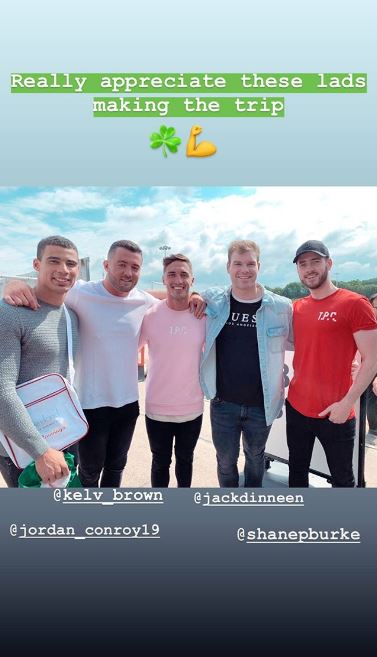 As he arrived in the actual airport, he got a shock when he saw his 'boys' waiting for him.
His facial expression alone says it all.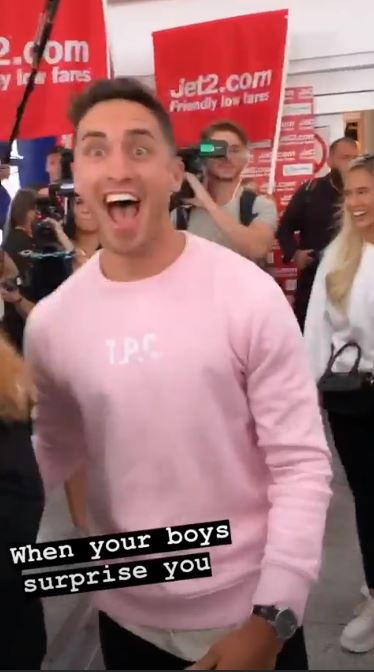 Maura and Curtis
These two love birds can't seem to wipe the smile off their faces.
Curtis has been sharing their journey home on Instagram Stories.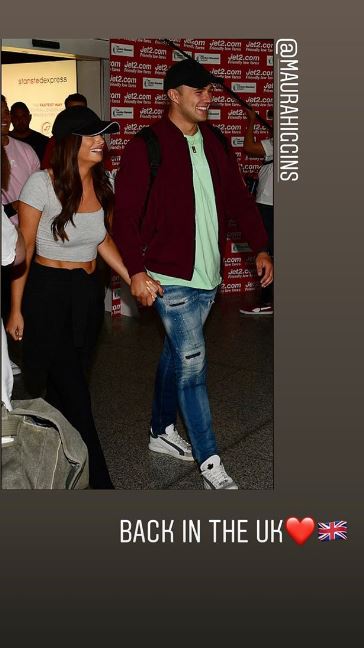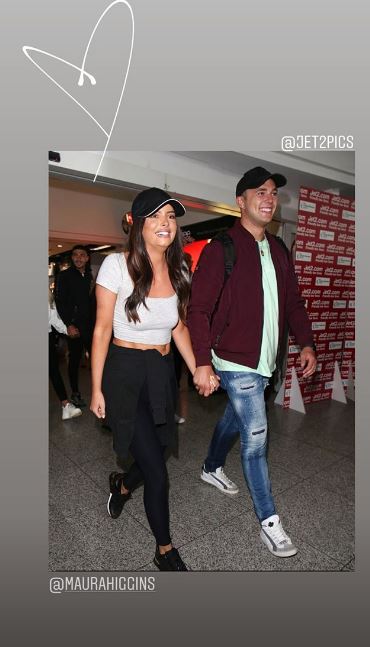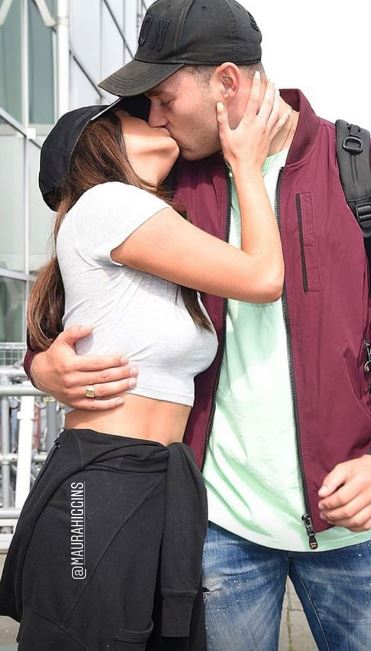 They also made sure to wish their co-star Chris a happy birthday amid all the chaos.
Curtis took a video of himself and Maura singing for the Harry Potter fanatic.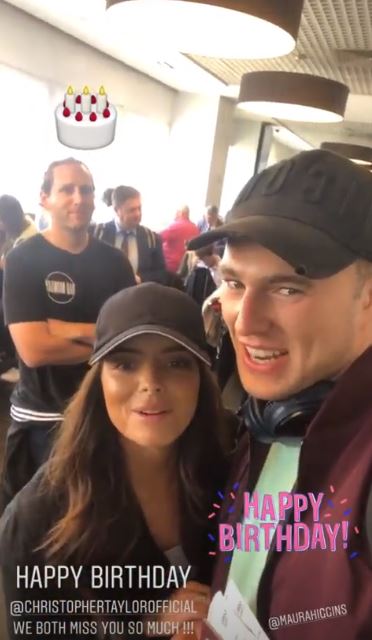 Maura was also given the opportunity to meet Curtis' Strictly Come Dancing brother AJ via Facetime.
AJ shared a screenshot on Instagram Stories, 'great to actually meet you.'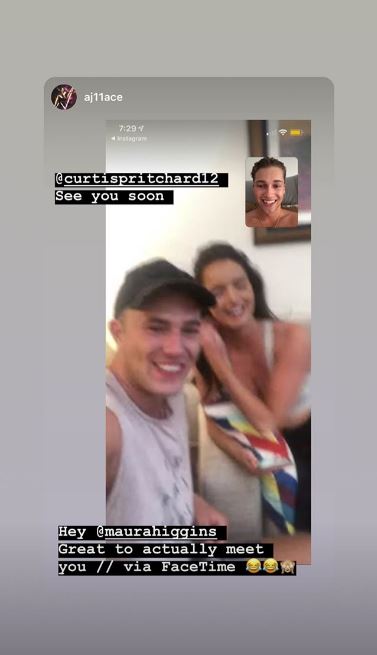 Tommy and Molly-Mae
The Love Island 2019 runners up are still as loved up as ever.
They can't keep their hands off each other!
 

View this post on Instagram

 
Molly-Mae's family arrived at the airport to welcome her home and it's adorable.
They made a massive banner for the social media influencer.
 

View this post on Instagram

 
Ovie and India
These two are absolutely adorable.
India has been keeping us updated on Instagram.
 

View this post on Instagram

 
They haven't taken their hands off each other since they came in third place on the show.
India shared a photo of the two of them captioned, 'He finally asked for the digits after 2 weeks...thrilled.'
 

View this post on Instagram

 
She also shared a picture of them arriving at the airport surrounded by family, friends and fans.
Her friends even showed up wearing bucket hats in tribute to Ovie.
'Well that was the most surreal experience of my life!!!'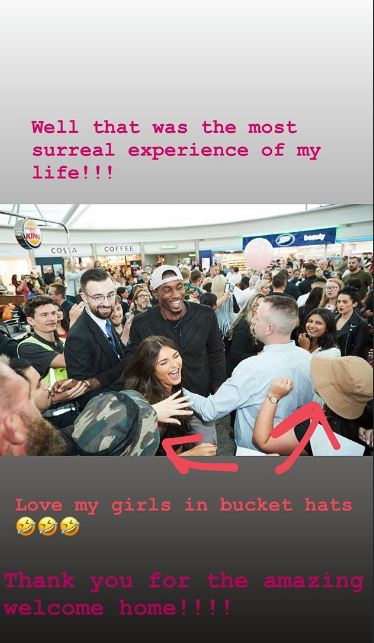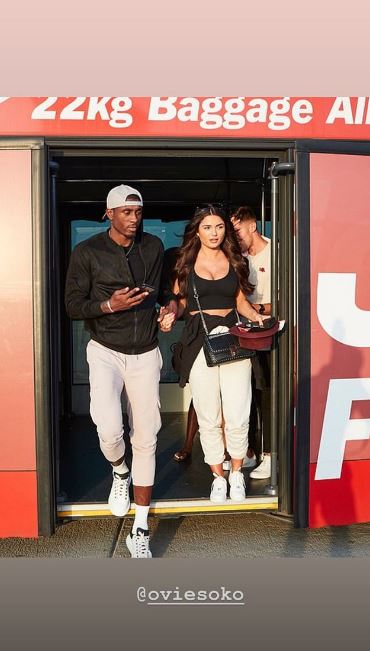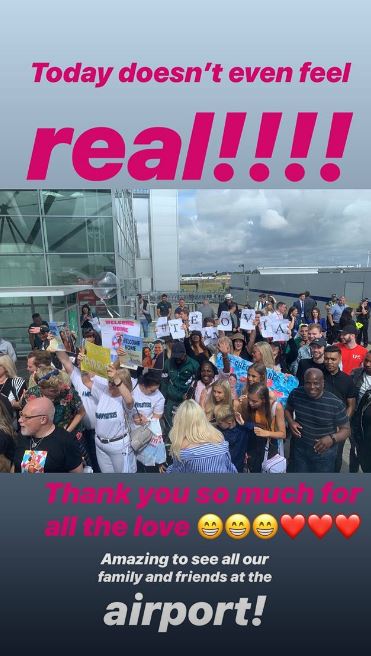 Meanwhile, applications for the 2020 series are now open. Find out more here.
And go here to read what Greg's best friend's have to say about his Love Island experience.
Cover photo: Instagram @loveisland