Amber's mother finds it hard to watch Love Island
Love Island's Amber has been having a bit of a difficult time in the villa.
Her mother Vanessa Gill is finding it extremely hard to watch.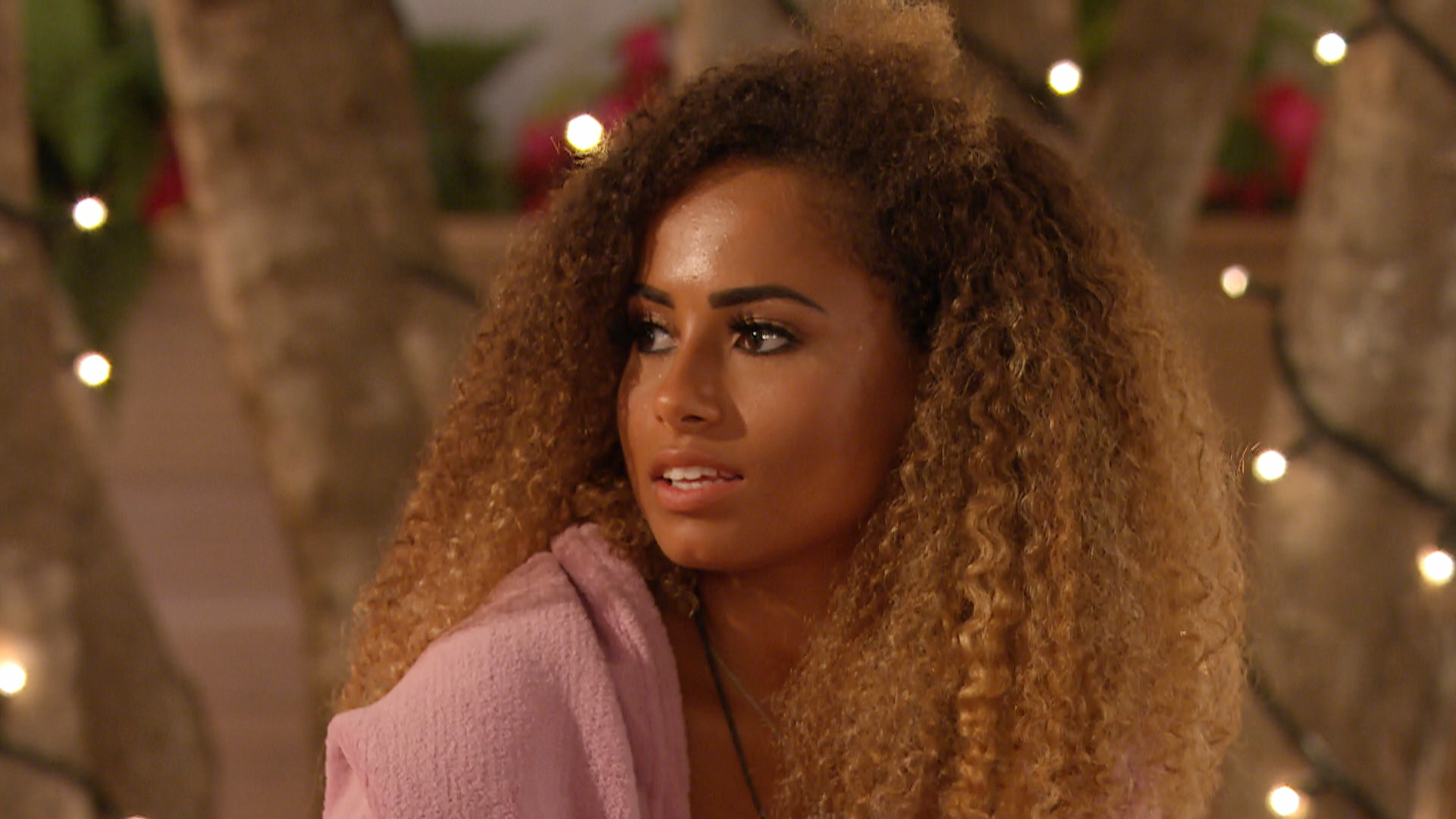 Speaking with New Magazine this week, Vanessa opens up about what it's like watching her daughter on the show.
She says she found it hard to watch the Casa Amor shock twist which saw Michael move on with Joanna.
'Casa Amor was difficult because everyone was talking about it.'
Amber stayed loyal to Michael while she was in the Casa Amor villa.
Meanwhile, Michael was cracking on with new girl Joanna.
When  Amber arrived back to see Michael had re-coupled, she was visibly distraught.
Vanessa says, 'My daughter was at the centre of it all so it was her real emotions and feelings. It was heartbreaking.'
However, her mother and the majority of viewers felt she handled herself really well.
'It did seem like she was handling the situation well but there's no one else in there she has a connection with.'
'It takes a while for her to build up trust and let her guard down.'
Michael and Joanna
Last night's episode saw Joanna voted off the show by her fellow islanders.
Despite Michael claiming to have found what he was looking for in Joanna, he decided to continue the show without her.
She went on to call him a, "fu**ing snake," for not leaving the villa with her.
In her exit interview, the islander said, "part of me hoped that he would be like yep I'm coming home with you tonight."
"I did think that there was a future for me and Michael..."
"If he does come out then absolutely we'll work on it and we'll hope for a future but if he doesn't than absolutely not."
Meanwhile, three new islanders will enter the villa tonight and one of them is Limerick native and pro rugby player Greg O'Shea.
Go here for everything we know about him and here for what his sister has to say about his villa entrance.
Love Island returns to Virgin Media Two tomorrow night from 9pm.