Kanye West & Irina Shayk
Kanye West and Irina Shayk reportedly dated prior to his relationship with Kim Kardashian.
It comes amid reports the pair are seeing each other again following his separation from Kim.
 

View this post on Instagram

 
A source told Page Six this week, 'Kanye was with Irina briefly before Kim. He had pursued her a long time ago.'
Now we knew the pair were well acquainted but we didn't know there was a romantic history there.
You see, Shayk previously modeled for Yeezy, and she appeared in his 2010 Power music video.
Their romance must have been short-lived because she started dating Cristiano Ronaldo that same year.
And Kanye and Kim went public with their romance in 2012.
Earlier this year, she filed for divorce, and she's been discussing their struggles on KUWTK.
 

View this post on Instagram

 
On last night's series finale, she explained how difficult it is having a husband who lives in a different state.
"After turning 40 this year, I realised like, 'No, I don't want a husband that lives in a completely different state to me.'"
"I thought, 'Oh my God, that's when we're getting along the best,' but then that is sad to me, and that's not what I want."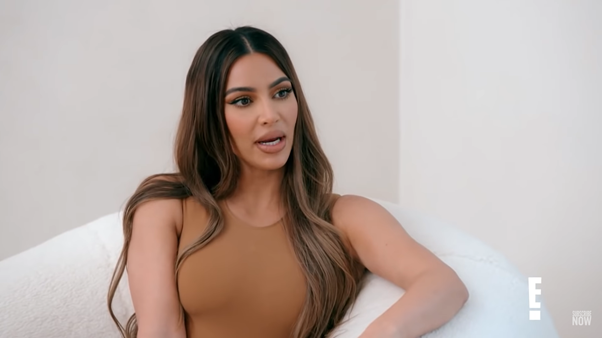 Just months after their split, he was rumoured to be dating Irina.
And just this week, they were photographed out together in France for his birthday.
A source told People Magazine, 'He started pursuing her a few weeks ago. Kanye is a persuasive guy.'
 

View this post on Instagram

 
The insider added, 'She seems smitten. He invited her to France and she happily accepted.'
'They are not officially dating, but there is an interest from both sides.'
According to reports, Kim just wants him to be happy, so she wishes Kanye and Irina all the best.
 

View this post on Instagram

 
A source told Page Six, 'Everyone in the family — including Kim — wants Kanye to be happy, and they wish him well.'
'They are happy there is no drama between him and Kim over the kids, everyone is getting along.'
However, according to MailOnline, he unfollowed the family on Twitter.
 

View this post on Instagram

 
Speaking of the Kardashian/ Jenner clan, the series finale of KUWTK premiered in America last night.
For a full episode recap, go here.