Harry Jowsey & Francesca Farago
It looks like Francesca Farago and Harry Jowsey are back together.
They met on Netflix's Too Hot To Handle, and started dating properly after the show.
They were on and off for a bit before they finally called it quits last year.
He shared a video of himself singing along to Nicki Minaj's Chun Swae on TikTok.
The reality star mimed the lyrics, "He said he don't want me back."
He then passed the camera to Francesca who sang, "He be lying. B**ch I'm the source."
Fans took to the comments section to share their shocked reactions.
One TikTok user wrote, 'I actually can't handle this anymoreeee.'
Watch the video here:
Another TikTok user promised to dye their hair blue if Francesca and Harry reunited.
Harry replied to the comment with a video of him with his arms around Francesca.
The fan replied, 'Guess I have to dye my hair blue....'
Harry also took to Instagram Stories with a picture of the matching tattoos they got when they first started dating.
He revealed in the snap that they're together in Mexico at the moment.
She also shared pictures and videos with him on her Instagram Stories.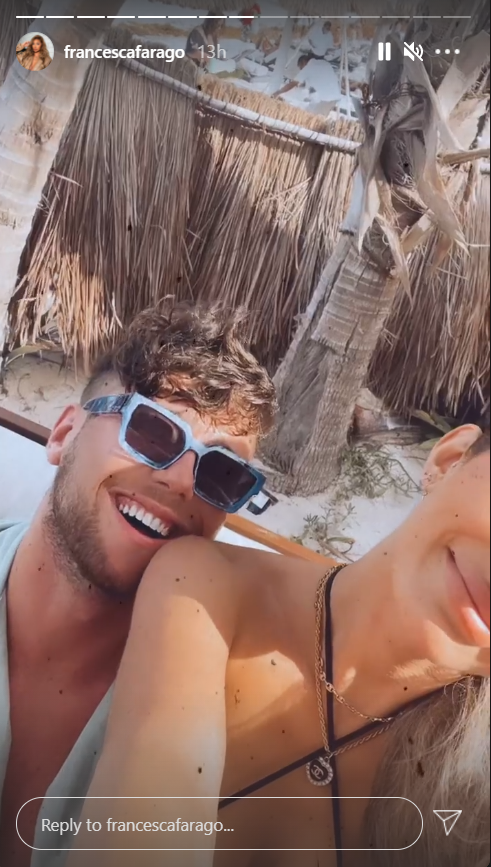 Harry and Francesca
Francesca and Harry started dating after they met on Netflix's Too Hot To Handle. 
He even proposed to her during a cast reunion episode on Zoom.
However, the relationship fell apart last year, and they ended on pretty bad terms.
They both shared separate videos to their respective YouTube accounts announcing their split.
He told his side of the story to his followers, while she told her side of the story to her followers.
She claimed he broke up with her, "because he couldn't do long-distance anymore."
She also said, "There was a lot of rumors that came up that turned out to be true."
"I was getting sent a lot of screenshots and messages."
Watch the full video here:
His side of the story
In his video, he insisted, "There is literally nothing to hide and I'm an open book."
"Francesca knows exactly what was going on between us."
"I never lied to her about anything. I've always had my location shared with her so she can see where I am at all times."
The video has since been removed, but you can read what he had to say here.
He also told the Impaulsive podcast that she wasn't there for him when he needed her most.
And Francesca told the Too Tired To Be Crazy podcast that she knows things that could, "ruin," his career.
She was asked if he ever cheated on her, and she just nodded her head.
"I think that every single girl knows that when a guy calls a girl crazy it's just a reflection of their actions I think because Harry knows I'm not crazy."
She continued, "If I was crazy… I would be pulling some whack s**t right now to ruin his career because I literally could if I wanted to so."
"With everything that I know and I've been so respectful considering everything he put me through."
"Even after everything he's done to me, I'm still… I have no desire to even snap."
Francesca & Demi
Francesca went on to date TOWIE's Demi Sims.
They documented every milestone on social media, including the moment Francesca asked Demi to be her girlfriend.
At the time, Demi shared pictures and videos from the night online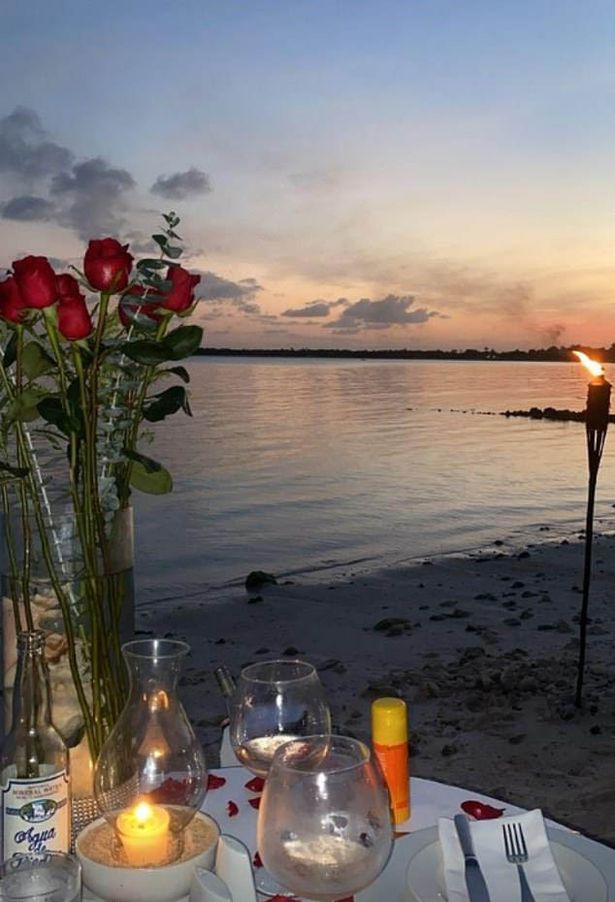 Instagram Stories @demsims
But fans knew there was something going on between these two way before they started posting photos together online.
They were constantly leaving flirty messages under each other's Instagram posts, sparking speculation.
Unfortunately, it all came crashing down last month.
After Demi blocked her on social media, Francesca released a statement announcing their split.
The Too Hot To Handle star insisted, 'Nothing bad happened.'
'We were both loyal to one another and still love each other.'
'Sometimes people just don't work perfectly together and that's OK.'
You can read that full statement here.
On one of the latest episodes of TOWIE, Demi broke down crying over her split from Francesca.
Watch the clip here.
Cover photo via Netflix