Bridgerton meets Harry Potter
It turns out Bridgerton stars Freddie Stroma and Regé-Jean Page also appeared in Harry Potter.
Shocked fans have been taking to social media with their reactions.
Freddie Stroma
Freddie plays Prince Friedrich in the Netflix/ Shondaland series, Bridgerton.
Following its release, fans did some digging and discovered he played Cormac McLaggen in the Harry Potter movies.
His character was extremely annoying, unlike the Prince.
THE PRINCE FROM #Bridgerton IS FRICKEN MCLAGGEN FROM HARRY POTTER 😭😭😭😭😭😭😭😭😭 pic.twitter.com/gpHfs1PqmP

— azrabazra (@my__crush___) January 3, 2021
What?! Omg 😳 how did I not see that?! He really is a cutie 😘 #Sanditon #SanditonPBS #SaveSanditon #Bridgerton pic.twitter.com/h9PGWmkiu8

— 🇺🇲LindsaySpreadQi (@QiSpread) January 3, 2021
The guy who plays McClaggen in Harry Potter is prince Friedrich in Bridgerton and it took me all day to figure this out

— rhaegar (@velocirhaegar) December 31, 2020
Cormac had a thing for Emma Watson's Hermione and escorted her to Professor Slughorn's Christmas party.
He didn't make a very good impression and Hermione spent the night hiding from him.
Here's a clip from one of his scenes:
Regé-Jean Page
Regé-Jean plays the Duke of Hastings in Bridgerton.
He's become somewhat of a heartthrob ever since the show hit our TV screens on Christmas Day.
And it wasn't long before fans recognised him from his minor role in Harry Potter and the Deathly Hollows.
 

View this post on Instagram

 
The actor played an unnamed character in the 2011 movie.
One eagle-eyed fan tweeted, 'He can be seen at the wedding next to Hermione when Kingsley sends his patronus'
They also shared a clip from the movie.
#bridgerton pic.twitter.com/vRPRqHXatJ

— Grogu's mom (@KhadidjaGaniou) January 3, 2021
Is that the Duke I see as an extra in Harry Potter (Deathly Hallows Part 1)?? 👀 #Bridgerton @NetflixUK pic.twitter.com/ux9sejmMpw

— Alison (@alisonvanrijn) December 31, 2020
We recently discovered Claudia Jessie, who plays Eloise Bridgerton, also starred in Line Of Duty.
Find out more here.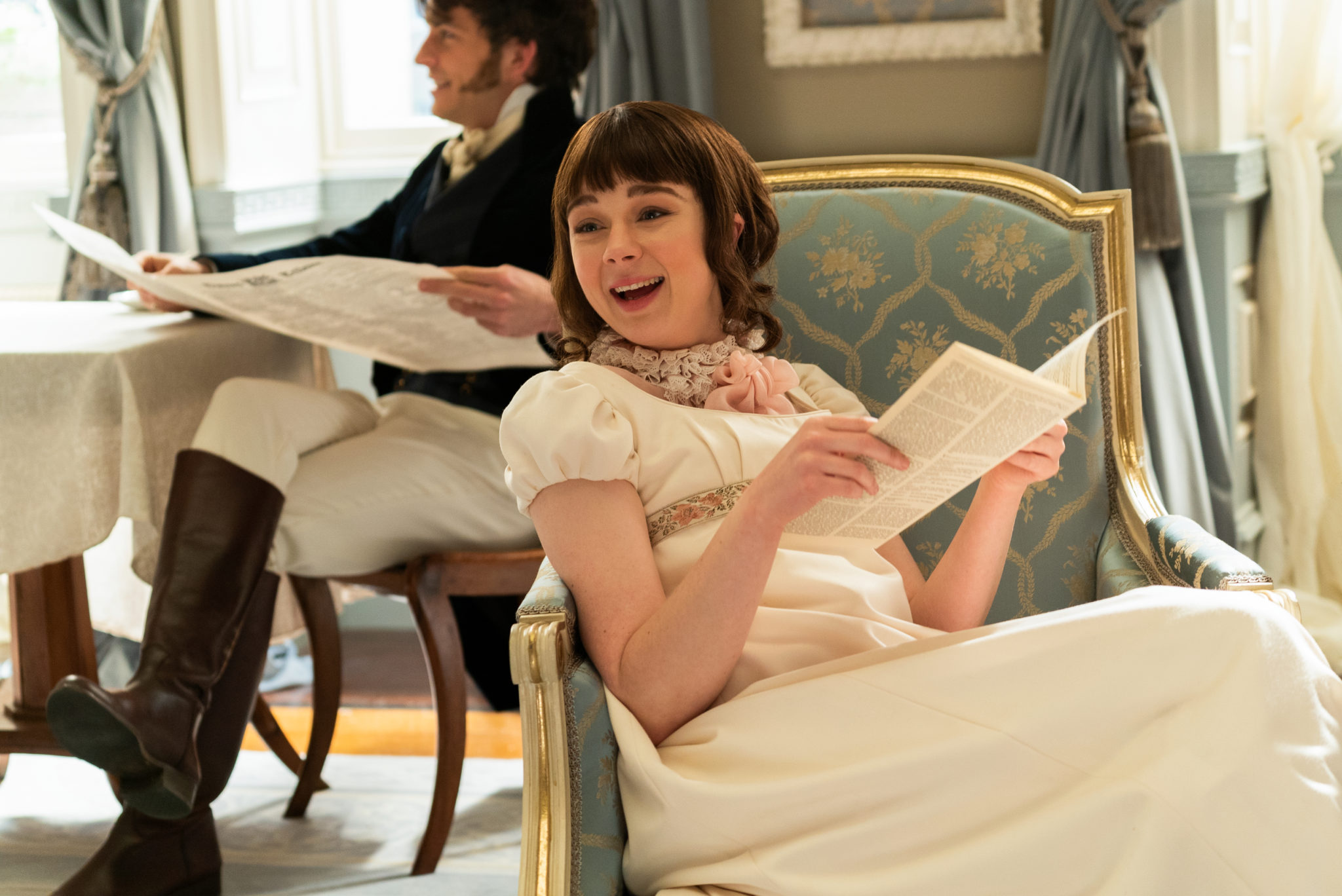 Meanwhile, we caught up with Irish actress Nicola Coughlan to chat about her role in the series.
Watch the full interview here.
Bridgerton is streaming on Netflix now.