Halsey vilified following G-Eazy split
Halsey claims she was vilified after her split from G-Eazy in 2018.
The singer opens up about the public's perception of her during a chat with The Guardian this week.
Halsey and G-Eazy shared an on-again-off-again relationship in 2017 before they called it quits for good in 2018.
The singer believes she was vilified following their split, 'Everyone's instinct was: she must have cheated.'
'It's easy to make me the villain.'
 

View this post on Instagram

 
Halsey tells The Guardian, 'I'm in a bikini in a music video, so I must be a w**re.'
'It's so much greater than me – it's a social perception of women.'
'I am financially independent, I have my own team, I have every resource in the world to get out of [misogyny].'
 

View this post on Instagram

 
However, the singer points out that even with all of this, she can't escape misogyny.
She asks the question, 'How hard must it be for women who don't have these resources?'
Halsey's comments come a month after she lashed out at an audience member at a show in Miami.
 

View this post on Instagram

 
An encounter with an audience member
The singer couldn't help but hit back when the audience member began yelling G-Eazy's name at one of her gigs.
Halsey threatened to kick the person out of the venue.
She hit back, "If you say G-Eazy one more f***ing time, I will kick you out this building."
 a fuck pic.twitter.com/sBSRoC7OIv

— yari ⛓ (@yvritza) February 2, 2020
Following her outrage, trolls began to write G-Eazy's name in the comments section of her Instagram account.
CNN report one follower even campaigned to get a G-Eazy chain going.
So Halsey replied, 'I see y'all in the comments. And I know you think you're funny.'
 

View this post on Instagram

 
The singer went on, 'Cause you're at home on your iPhone and I'm not a real human being to you.'
'I hope to God you never have to experience an abusive relationship.'
Halsey concluded her response, 'And if you do, I hope the world is kinder to you than you are to me.'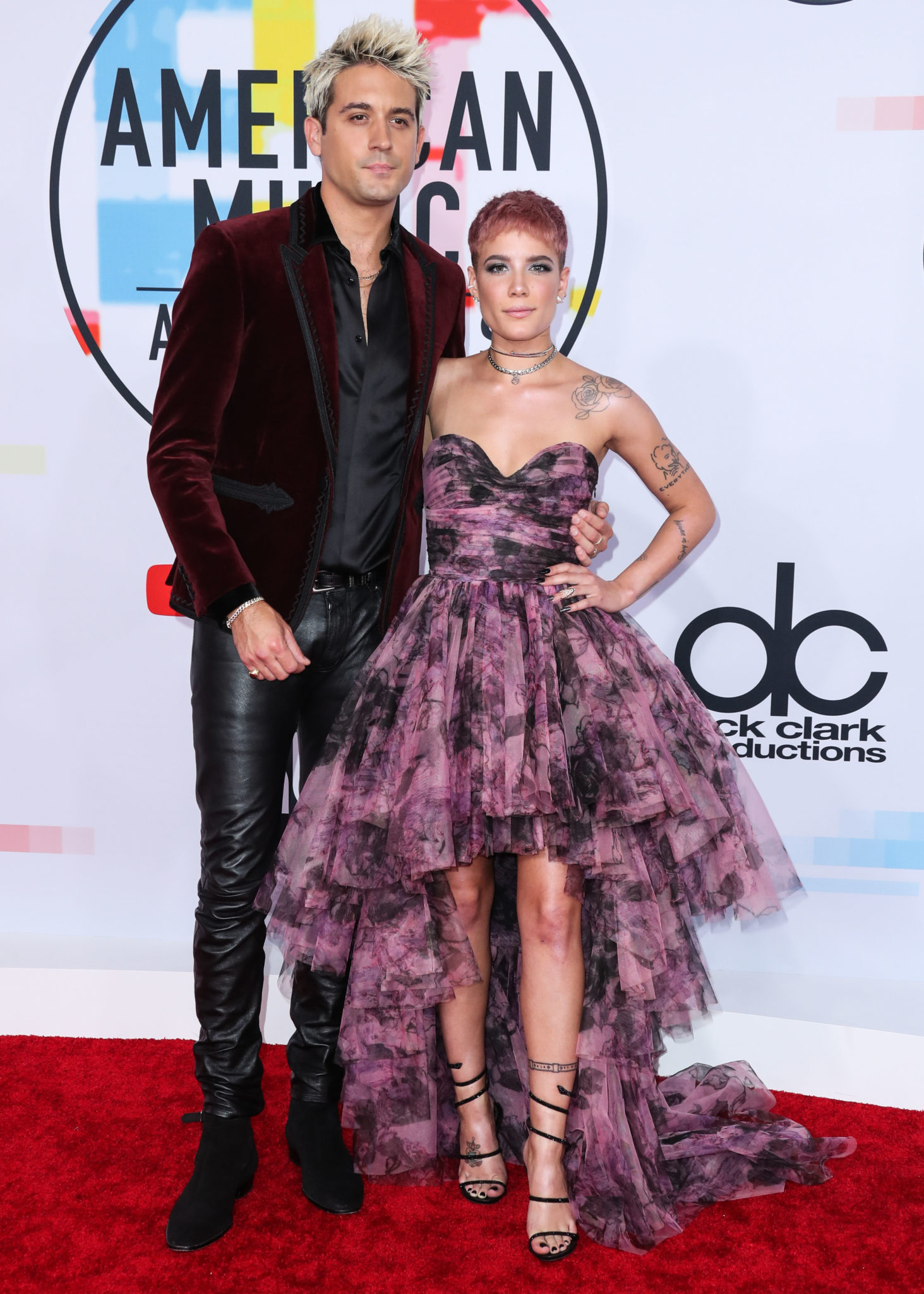 Halsey's now dating American Horror Story's Evan Peters.
Read more here.