Demi Sims fears Megan Barton Hanson is 'playing' her
Towie's Demi Sims voices her fears about her romance with Megan Barton Hanson in the latest episode of Celebs Go Dating.
She opens up to dating agents Anna Williamson and Paul C Brunson, "she is giving me mixed messages."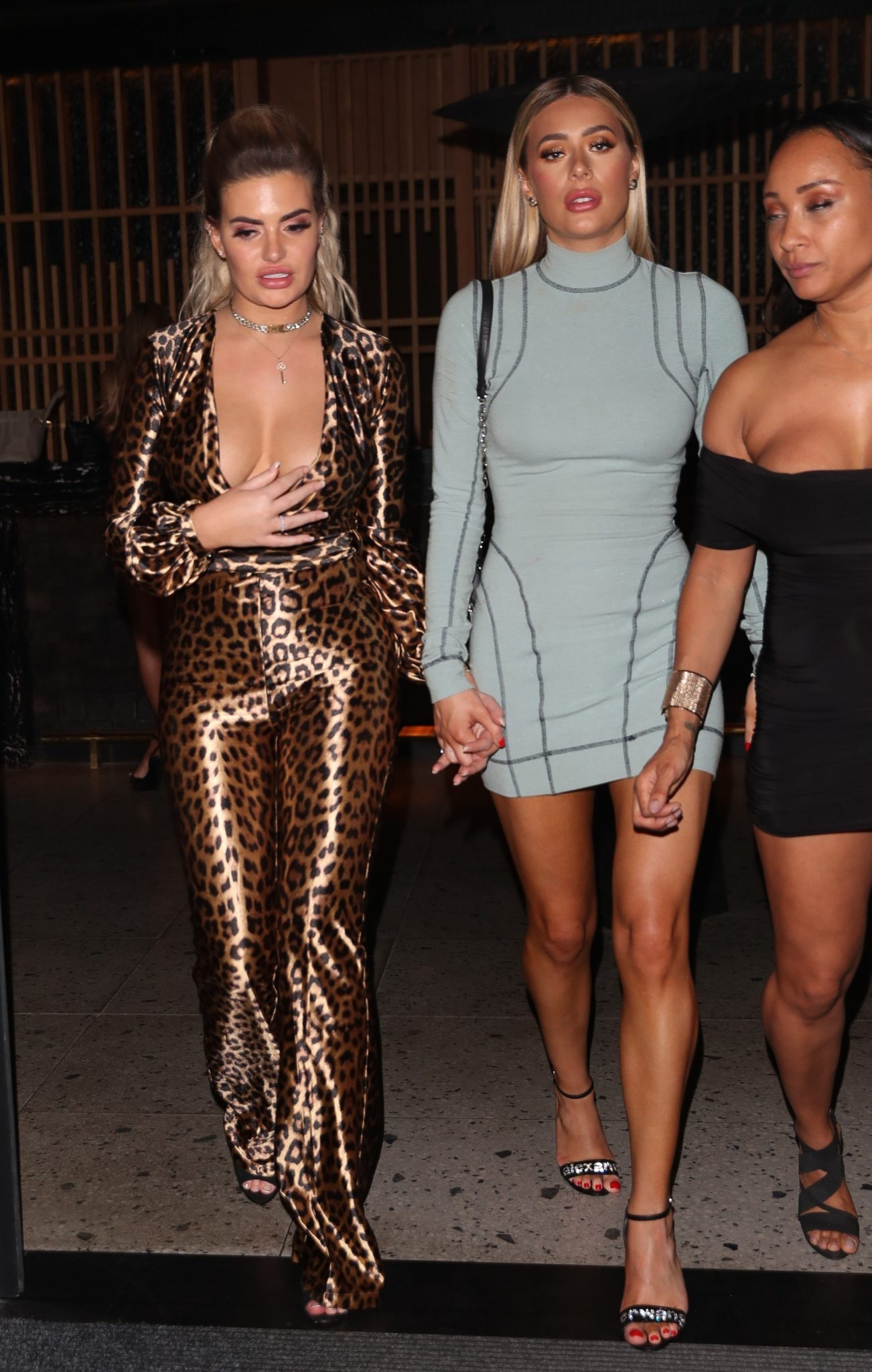 The reality star was initially called into the agency to talk about her date with another girl named Zara.
However, the topic of conversation soon shifted to her relationship with Megan.
"I feel like she is confusing me, she is giving me mixed messages."
 

View this post on Instagram

 
She elaborates, "I think because she knows I like her, she is playing me."
After speaking with the agents she agrees to meet Zara again and see how things go with her.
During the second date, she asks Zara to go with her on the Celebs Go Dating holiday to Crete.
The agency lashes out at Megan
Paul and Anna invite Megan in for a chat about photos doing the rounds online of her kissing a mystery man.
They tell her, "So we have to ask you Megan, who is this guy?"
She nervously responds, "I literally saw him that one night!"
She goes on, "He's a friend of a friend. And then by 1 o'clock, 2 o'clock, I was eating his face, clearly."
Paul responds, "You have disrespected Anna, you've disrespected me, you've disrespected the agency..."
"But most importantly, you've disrespected yourself."
 

View this post on Instagram

 
Anna mentions Demi, "Someone who you clearly invested time in is Demi."
"Because you are both in celeb world, how do you think Demi feels seeing pictures of you snogging someone else? "
 

View this post on Instagram

 
"She isn't sure what is going on its starting to affect her."
Paul adds, "You owe her respect, body language is everything, Demi's body language changes when she talks about you."
Megan defends herself, "But Demi is dating other girls."
 

View this post on Instagram

 
Paul tells her, "But you put your love life in our hands."
"We are confused in what you need, what you want, and what you are doing."
"How we see it right now is a lot of people are being led on, we want some clarity."
 

View this post on Instagram

 
Demi and Megan split
Although their romance is still playing out on the show, it's reported they've since split up.
A source tells The Sun, 'Demi broke up with Megan because Megan's too insecure about the amount of attention Demi gets.'
'They've unfollowed and blocked each other now.'
 

View this post on Instagram

 
However, a spokesman for Megan tells MailOnline that this is not the case at all.
'Demi reacted badly to Megan ending their relationship because of age and differences in their lives.'
 

View this post on Instagram

 
In other reality TV news, Khloé Kardashian reveals her feelings towards Lamar Odom's tell-all memoir in a brand new KUWTK trailer.
Read more here.