It's something we didn't think we'd see for quite some time in Ireland. However it's now official that McDonald's has launched their 'McDelivery' service in Ireland.
It's launching the service on the UberEats App, being offered at outlets in Dublin, Cork and Galway.
There's been calls for McDonald's to offer a delivery service, after it was launched in London in the last couple of years.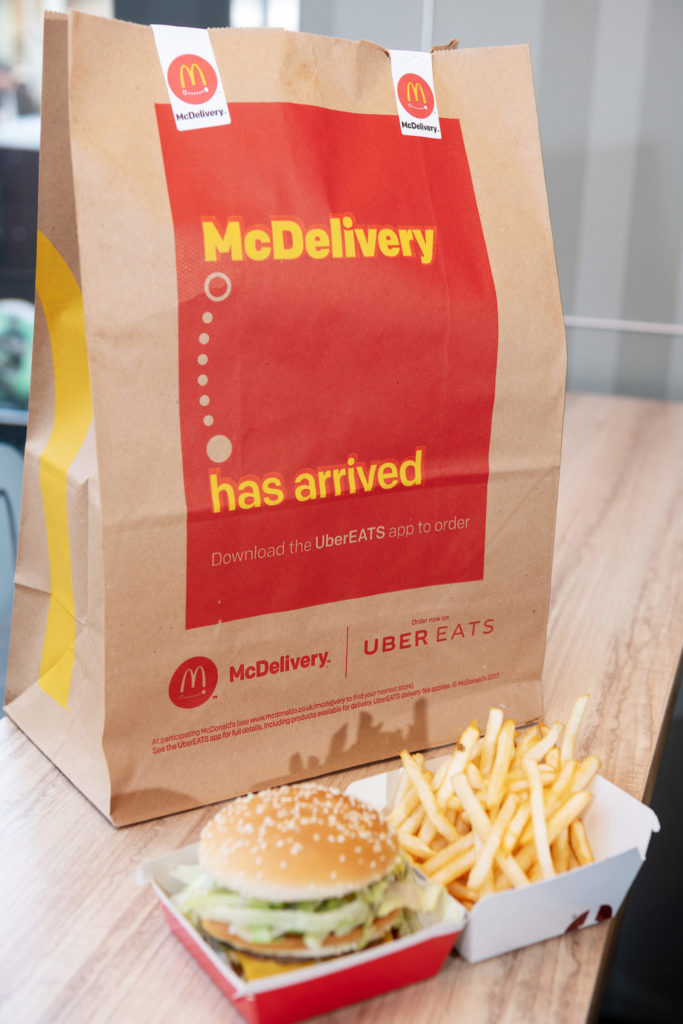 How McDelivery works
For all of the magic to happen, you need to download the UberEats App
The McDelivery option has breakfast, lunch and dinner menus. However, it's only available within 1.5 miles of the participating restaurants.
It's not a 24 hour service either, as it's available from 8am - midnight on Monday to Friday.
McDonald's outlets are offering the service
The following branches will be offering delivery options:
Dublin:
Upper O'Connell Street
Lower O'Connell Street
Mary Street
Temple Bar
East Wall Road
Rathmines
Phibsborough
Navan Road
Cork:
Winthrop Street
Patrick's Street
Mallow Road
Blackpool
Musgrave Park
Galway:
Shop Street
Galway Retail Park
Galway West Side
Photo credit:Andrew Downes, xposure