Love Island day 9
It's a new week in the Love Island villa and we're in for lots of drama.
Tonight sees Mike and Leanne head off on their first date.
Meanwhile Connagh and Connor continue to compete for Sophie's heart.
But they'll soon be interrupted as the fourth bombshell of the series is on her way...
Here are your day 9 spoilers:
Connagh v Connor
Sophie, Leanne and Paige chat on the balcony.
However, their conversation is interrupted with Connagh arrives with breakfast for Sophie. He's made cheese on toast with tea and wins big brownie points with the girls.
Later in the Beach Hut Connor reacts by calling Connagh a, "cheeky bugger." "I can't believe it," Connor continues, "Making her breakfast!"
"But I saw the breakfast he made her and it was dead! He got it completely wrong. Some nice processed cheese on toast. Ouch!" Mike & Leanne's first date
Mike and Leanne are in the bedroom when Leanne gets a text.
They're off on their first date!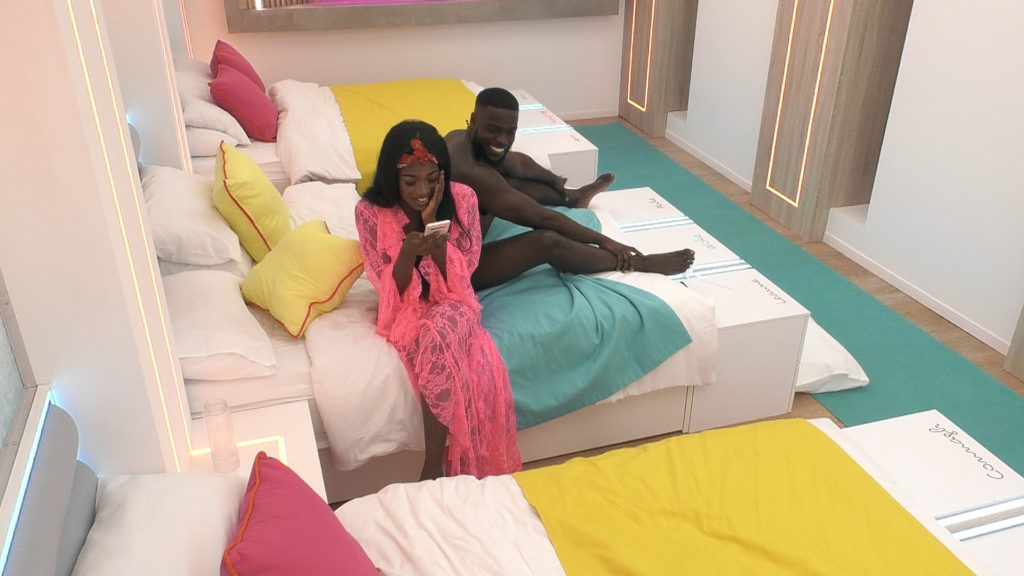 The couple head to a spa where they massage each other and have a chat about how things are going for them so far.
Mike admits, "For me, getting to know someone, I'm always thinking possibly long-term."
"Eventually I'm going to think, is it going to go somewhere?"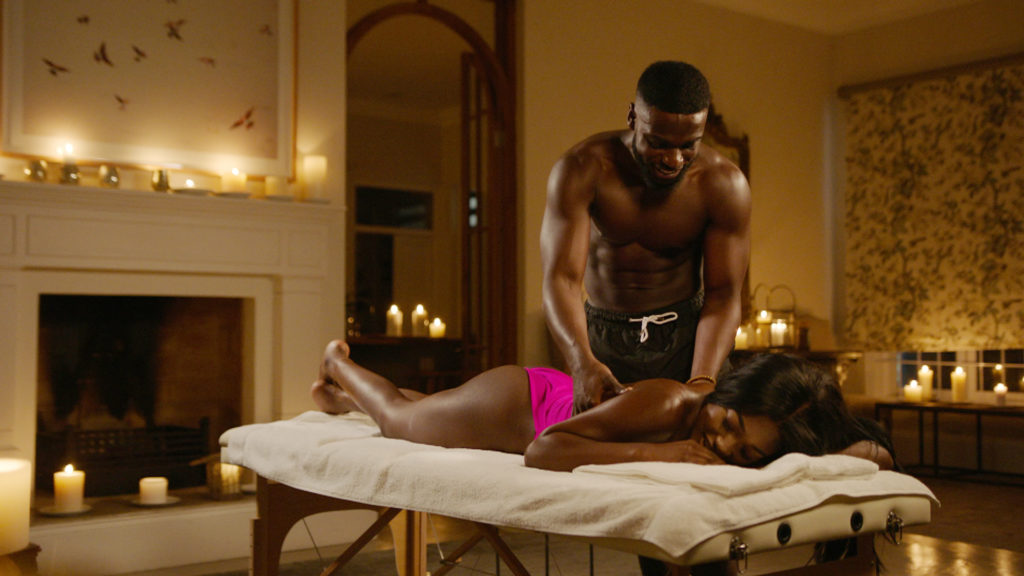 Leanne says, "I've probably got to start thinking more long-term."
"You are very kind, understanding… I feel like I see potential."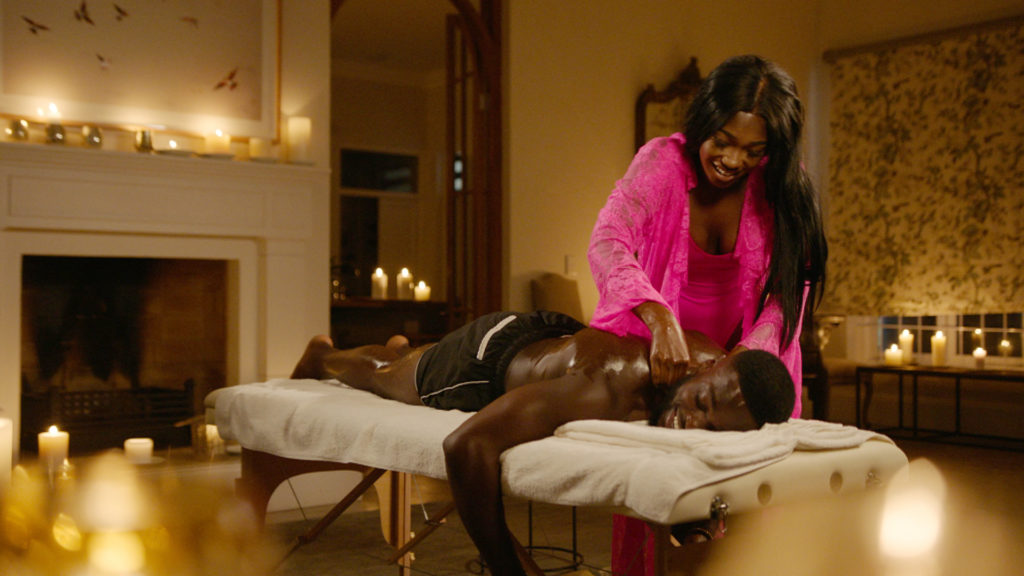 Dirty Dancing challenge
The Dirty Dancing challenge has come early for this year's Islanders.
It's boys vs girls in a competition to see which team sets the heart rate monitors racing the highest.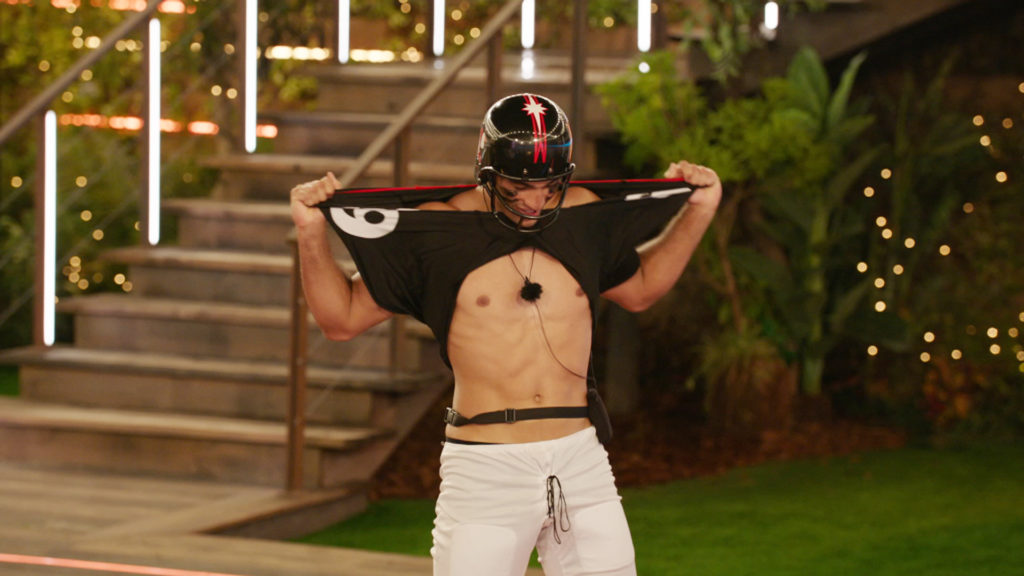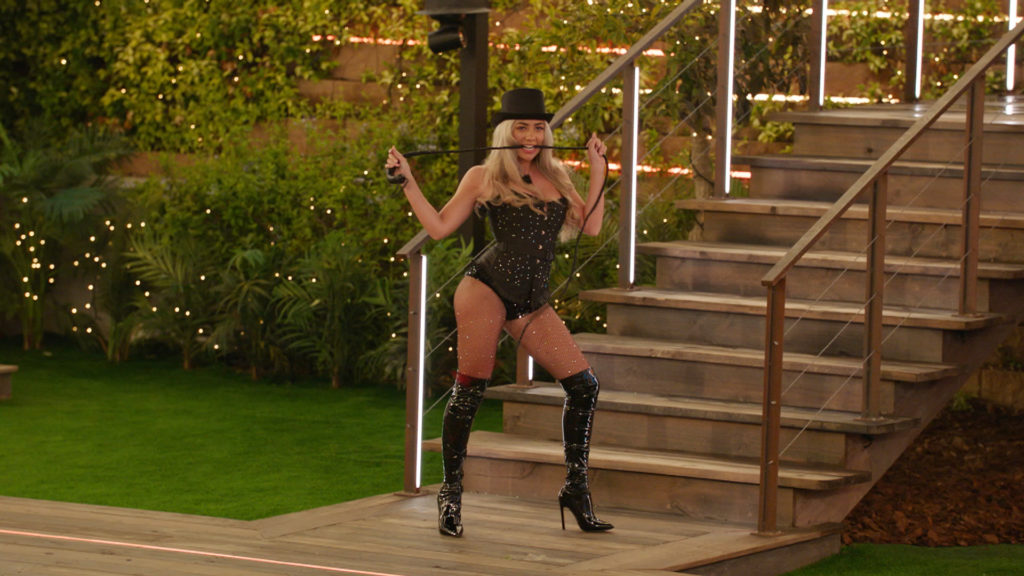 A fancy dress box is supplied and the boys' outfits range from a lifeguard to cupid to a doctor.
Meanwhile the girls costumes include an angel, a sailor and a ringmaster.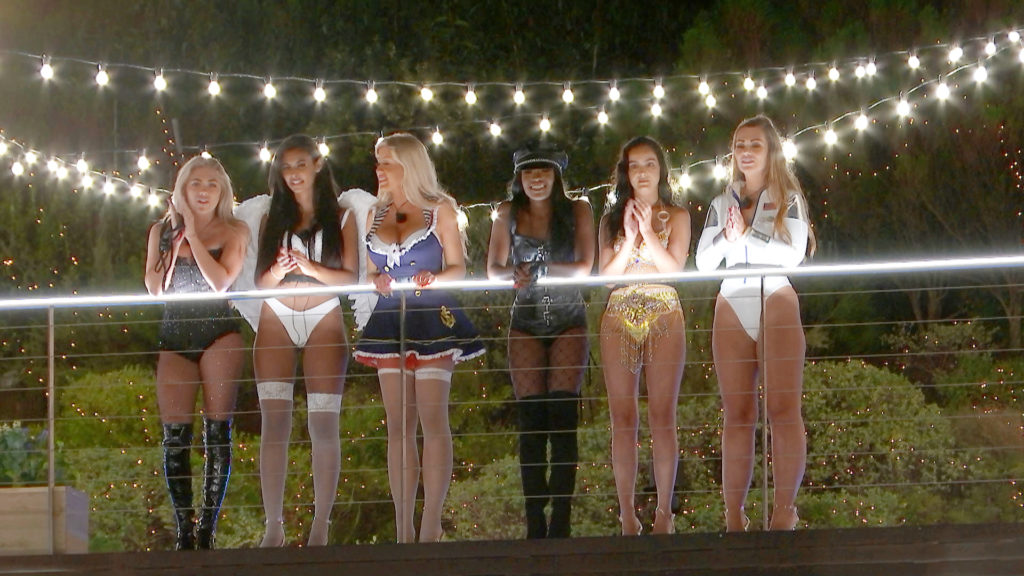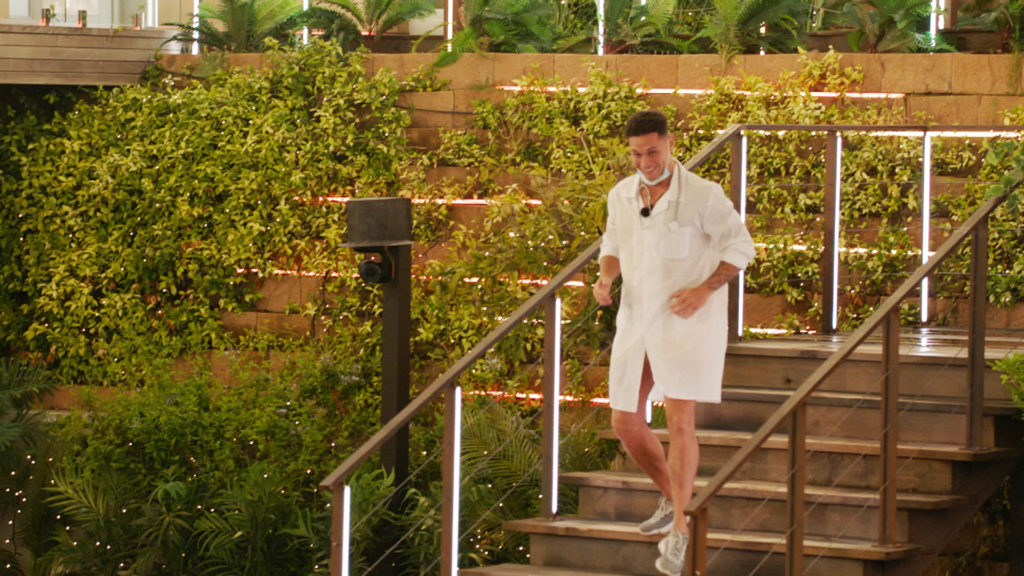 The girls have performed for the boys and the boys have done their best to dance for the girls.
However, the challenge isn't over yet...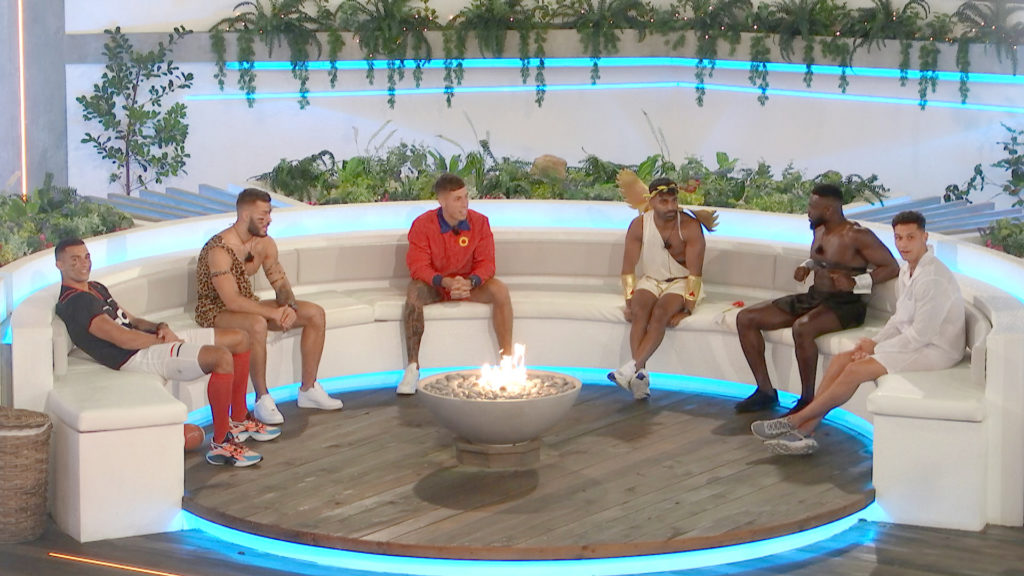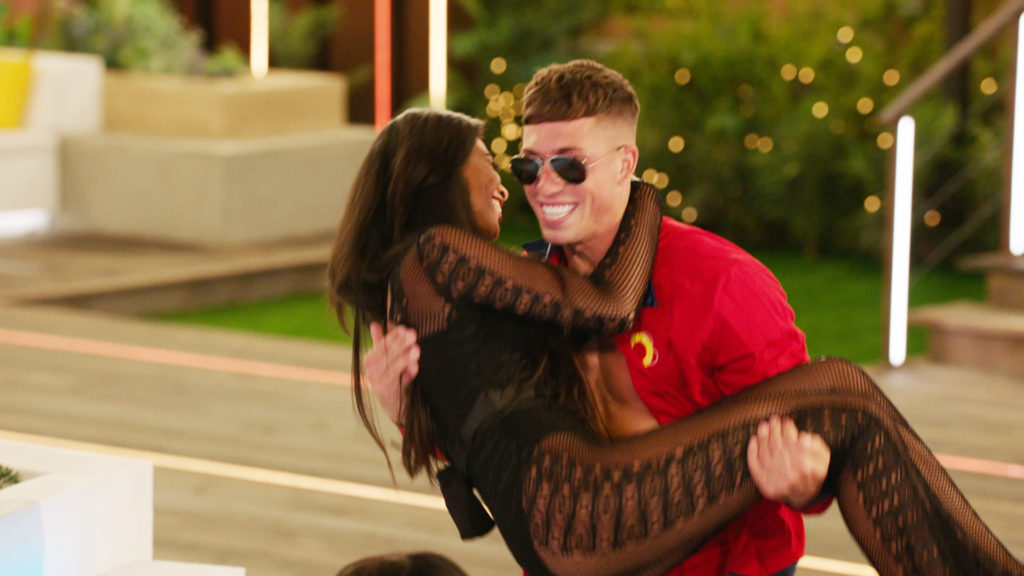 There's a twist in store for the boys.
And as the girls watch on from the balcony Bombshell Rebecca arrives to give the lads one last dance…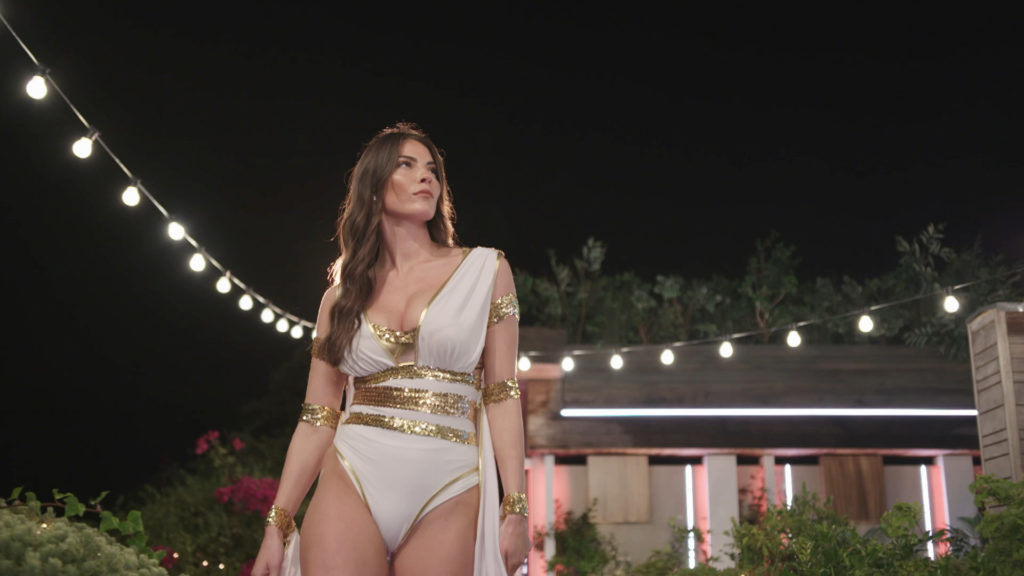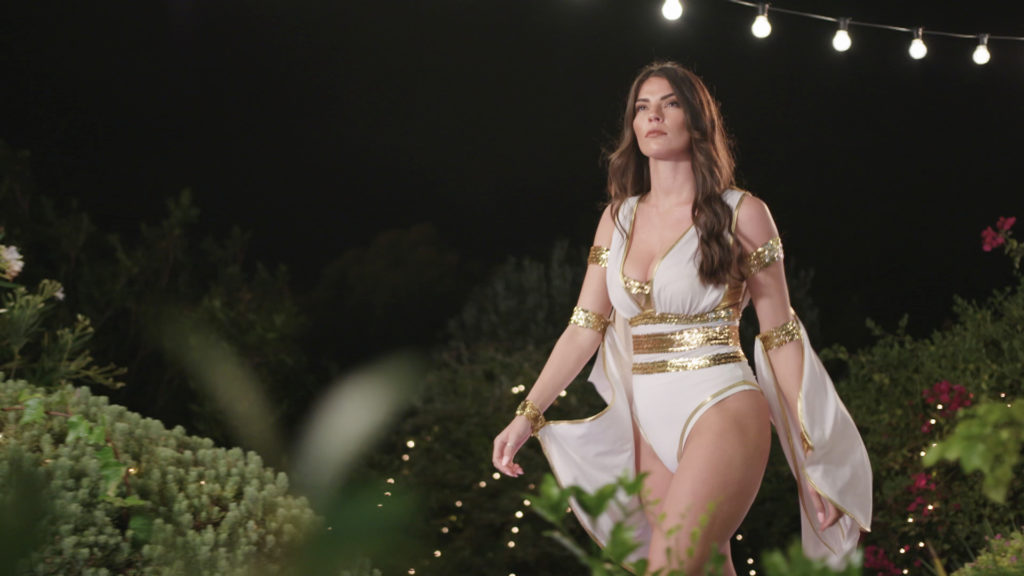 Get to know Rebecca here.
Love Island continues tonight at 9pm on Virgin Media One.