A new girl makes her Love Island debut
Rebecca Gormley will make her grand debut on tonight's episode of Love Island.
She's a 21-year-old part-time model and carer from Necastle who has her eyes on Callum, Connagh and Mike.
Get to know here here:
Rebecca Gormley
Age: 21
Hometown: Newcastle
Occupation: Part-time model and carer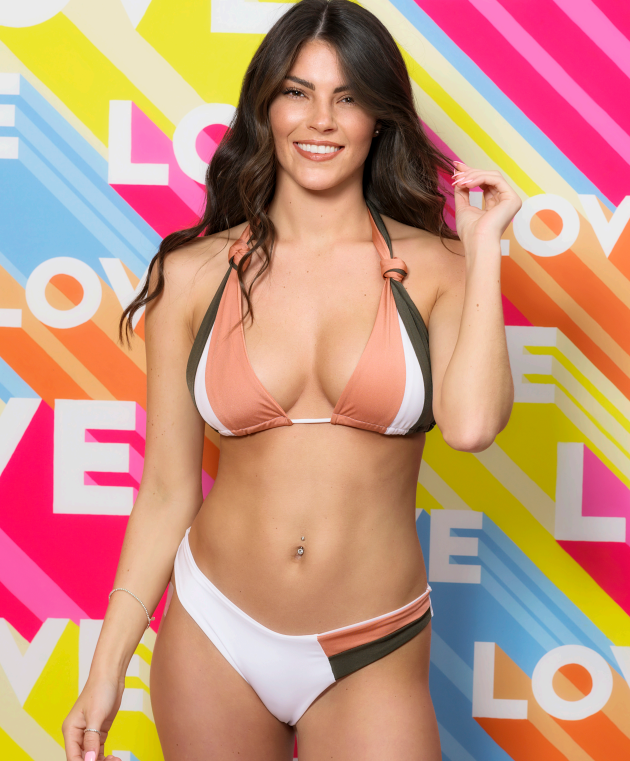 Rebecca describes herself as fun, loud, outgoing, fearless and spontaneous.
She rates her looks a solid 8.5/9 out of 10 and believes her best features are her eyes or her boobs.
In her Love Island interview, she makes the revelation that she won Miss Newcastle in 2018!
 

View this post on Instagram

 
The part time model and carer says her worst habit is looking people up and down without realising.
She says it often gives the wrong impression but in reality, she's just checking out what the person's wearing.
Meanwhile, her celebrity crush is Christian Grey from the Fifty Shades franchise.
The dream man
Rebecca describes her dream man as a, 'Jack the lad.'
'He's got to be the centre of attention, easy to get along with, and someone who gets involved with the chat.'
 

View this post on Instagram

 
The 21-year-old's ideal first date is an Italian meal with nice wine in a quiet atmosphere - fancy!
An immediate turn off for Rebecca is somebody with long nails.
In the villa she has her eyes of Connagh, Callum and Mike.
The Newcastle model says she's prepared to go as far as she needs to go to get the guy she wants in the villa.
Her game plan is to have a chat with the boys and if she can make them laugh, she's on the right track.
'But no smooth moves, I'll just be myself.'
Love Island continues tonight at 9pm on Virgin Media One.