Love Island: Aftersun with Michael & Joanna
Former Love Island flames Michael and Joanna came face to face on last night's episode of Aftersun.
Michael attempts to defend his actions while she's having absolutely none of it.
What happened?
Joanna was dumped from the Love Island villa after her fellow islanders chose to save Michael over her.
She had hoped Michael might leave with her considering they were coupled up.
The firefighter however, made the decision to stay in the villa without her.
While she was gone, he revealed his feelings for Amber much to Joanna's dismay.
 

View this post on Instagram

 
Caroline asks Joanna how it felt when Michael made the decision to stay on the show without her.
'It was disappointing and a bit embarrassing.' But she makes sure to remark that she's an, 'independent woman.'
Before Joanna left the villa, she branded Michael a "snake" which she says she meant at the time.
She says watching Michael declare his feelings for Amber was "shocking."
"I knew there was a possibility, I just didn't realise it would happen that soon!"
 

View this post on Instagram

 
Michael's explanation
When Michael told Amber he still likes her, she asked him why he had previously stated that he'd found what he was looking for in Joanna.
His response shocked pretty much everyone, "did you hear me say anything about like any specific person?"
He alludes to the fact that he was talking about Amber while he said this specifically to Joanna.
Caroline asks Michael to elaborate on the comment.
"You say things when emotions are high but it's just that mine's put on screen for everyone to view."
"I'm pretty sure that people have been in these situations and you say things when there's heightened emotions."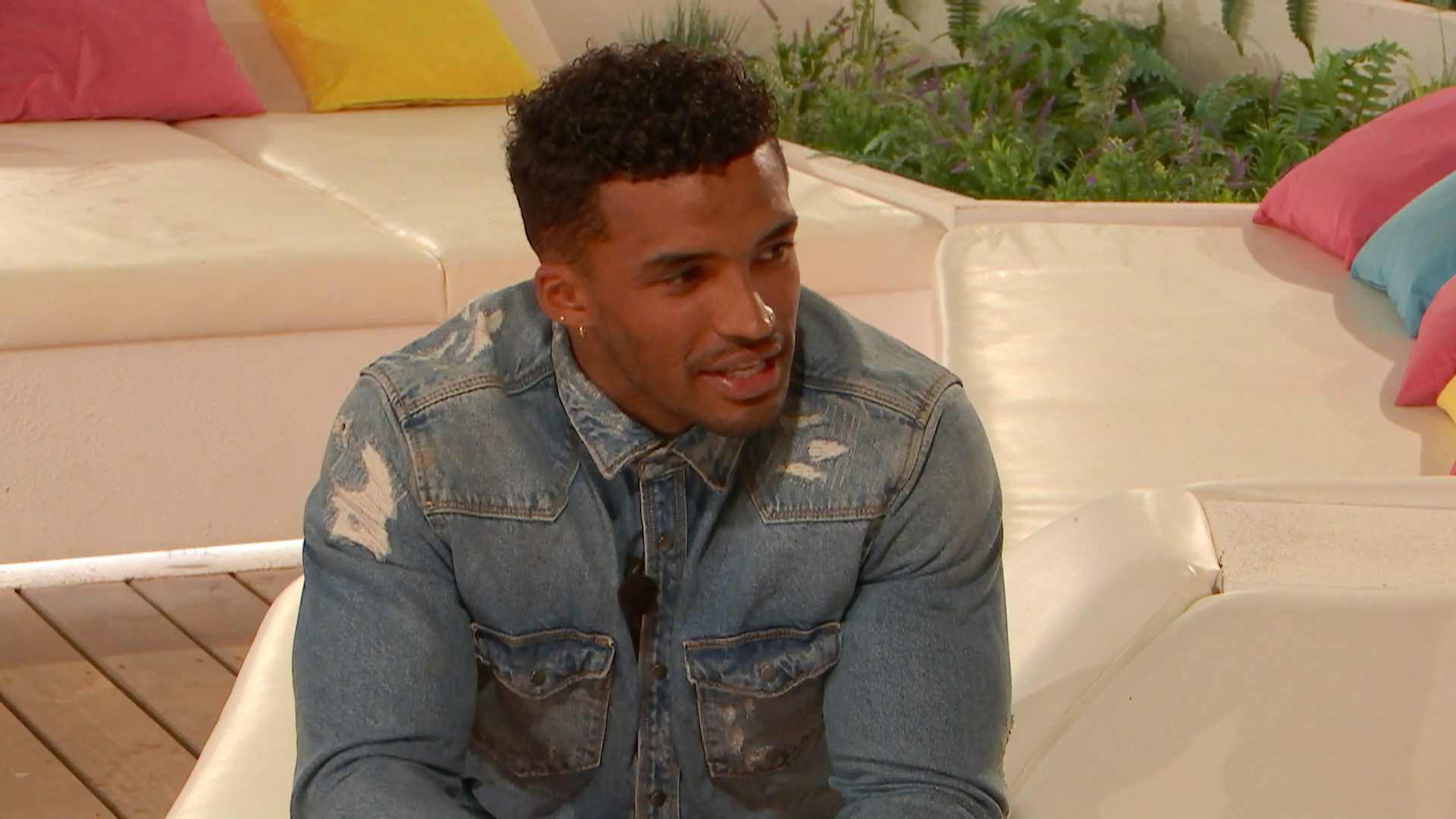 "You wouldn't have seen it, I was really down for a few days with Joanna leaving and it was just like..."
"People were starting to put things back into my mind like "oh, do you actually think you and Amber are done?" or "is it still there?""
 

View this post on Instagram

 
"And then you get into a situation where you're put in front of somebody and you're like "do you know what? We have just made up...""
"And it's like, are those feelings still there?"
Joanna can't help but laugh
Caroline asks Joanna what she thinks and she can't help but laugh.
"For me, it was just like, what changed? I thought we had something really good..."
"And now it's like, I went away and a day later, two days later it was like totally different."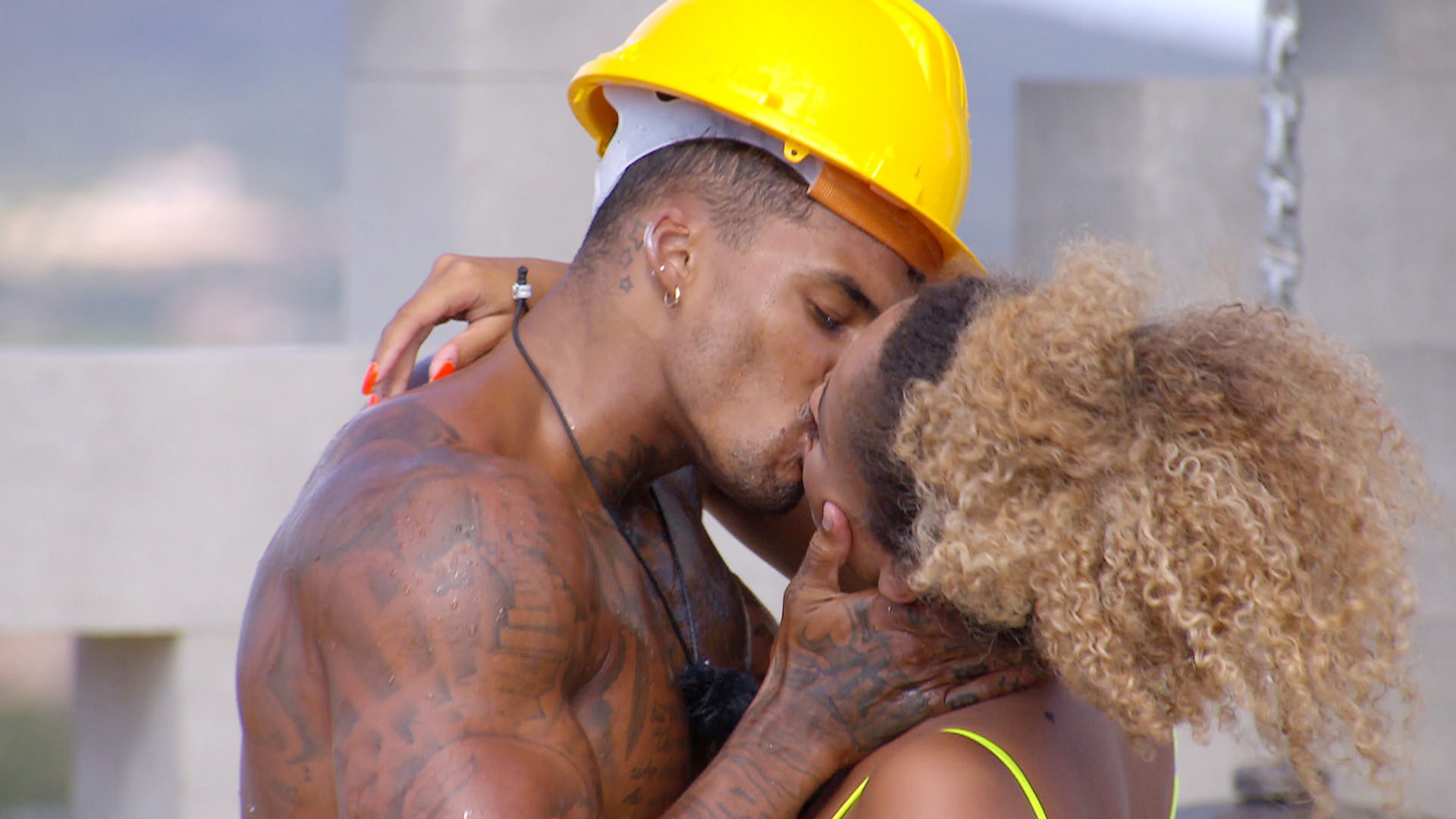 Michael tries to defend himself by telling her it's possible to have feelings for two people at the same time.
Joanna however, wasn't having any of it, "But the problem is, I asked you several times."
The audience applaud Joanna for her comment.
Rekindle the romance
When asked by Caroline if he would like to rekindle something with the Joanna, he says, "I want to talk to [her] to be honest."
"I know that she's not really thinking about that but like, the whole thing has been on my mind the whole time."
"It's just what you see over the 24 hour period."
She adds onto his comment about viewers only seeing an hour out of 24 hours:
"It is hard because when you're in the villa, you get confused and you're in your own little bubble..."
"But when you obviously come away from it and you look in and it's like "OK, how's things changed?" It is a difficult one."
Go here to see what Michael has to say about Greg and Amber following his Love Island dumping.
And to see Joanna's Instagram Stories reaction to the moment Michael told Amber he likes her, go here.
Love Island returns to Virgin Media Two tonight from 9pm.