Love Island's Francesca spills the beans
Dumped Love Island star Francesca says Curtis lead her to believe his romance with Maura was 'short-term.'
They allegedly had a conversation where he told her he only felt 'lust' for the Longford native.
In an interview with MailOnline this week, Francesca talks about Curtis' relationship with Maura.
'I mean, I don't know if this was shown, but we had a conversation...'
'He had told me that with Maura it was lust, but he'd like to get to know me more…'
Sorry we missed you! Your parcel is now at your local depot. #LoveIsland pic.twitter.com/CC4fNzOrXO

— Love Island (@LoveIsland) July 23, 2019
Francesca didn't believe he would actually pursue a long-term relationship with her.
'When someone says lust, I didn't necessarily take that as, like lust sounds to me very short-term.'
'That's the impression he gave me.'
'He said I'm a very lovely girl and he found me attractive, so he kind of told me that he was liking me...'
'So that's why I carried on pursuing him. But obviously it wasn't that way to be…'
Francesca says villa life is unpredictable and feelings can change in a heartbeat.
'I have no bad feelings there at all, he just didn't like me enough.'
'Once I got out the way it was fine, once I stopped ruining it for the pair of them.'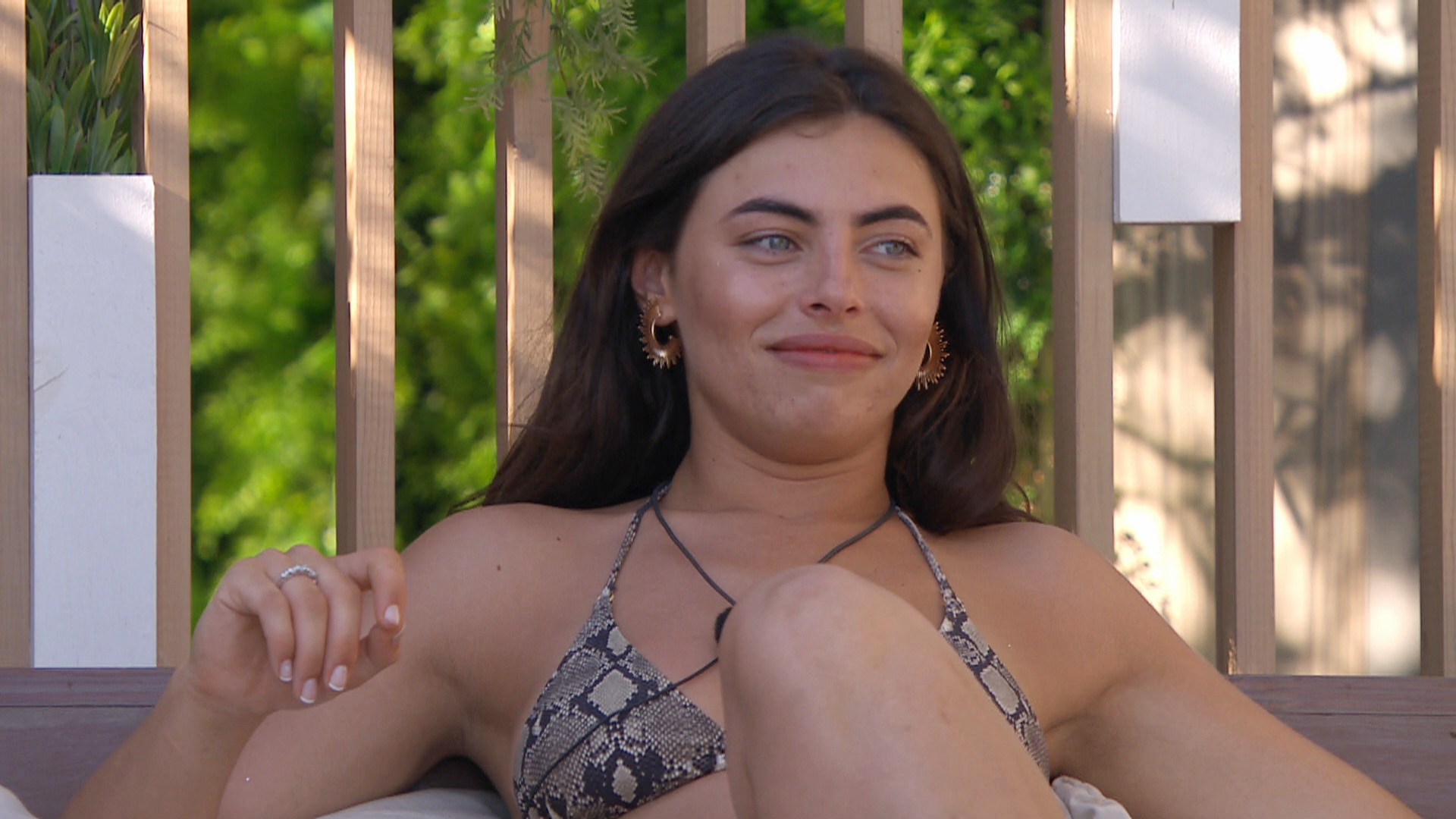 Francesca and Maura
Francesca thought Maura was her friend until she heard she had been, 'making comments behind [her] back.'
'But I hadn't seen that to my face… I don't really know what they were, but yeah, I thought we were [friends].'
'The whole thing with me and Curtis, I just kept wanting to make sure she was OK.'
'That was kind of my priority, but she was very understanding that that's what just happens in here.'
😂 #LoveIsland pic.twitter.com/MvKML03nya

— Love Island (@LoveIsland) July 22, 2019
She goes on, 'I kept being like, "Are you alright?", I didn't want to be like too forward in a sense or upset anyone.'
'Like when she cried after I coupled up with Curtis, she told me that wasn't the reason, it was just because of her whole journey.'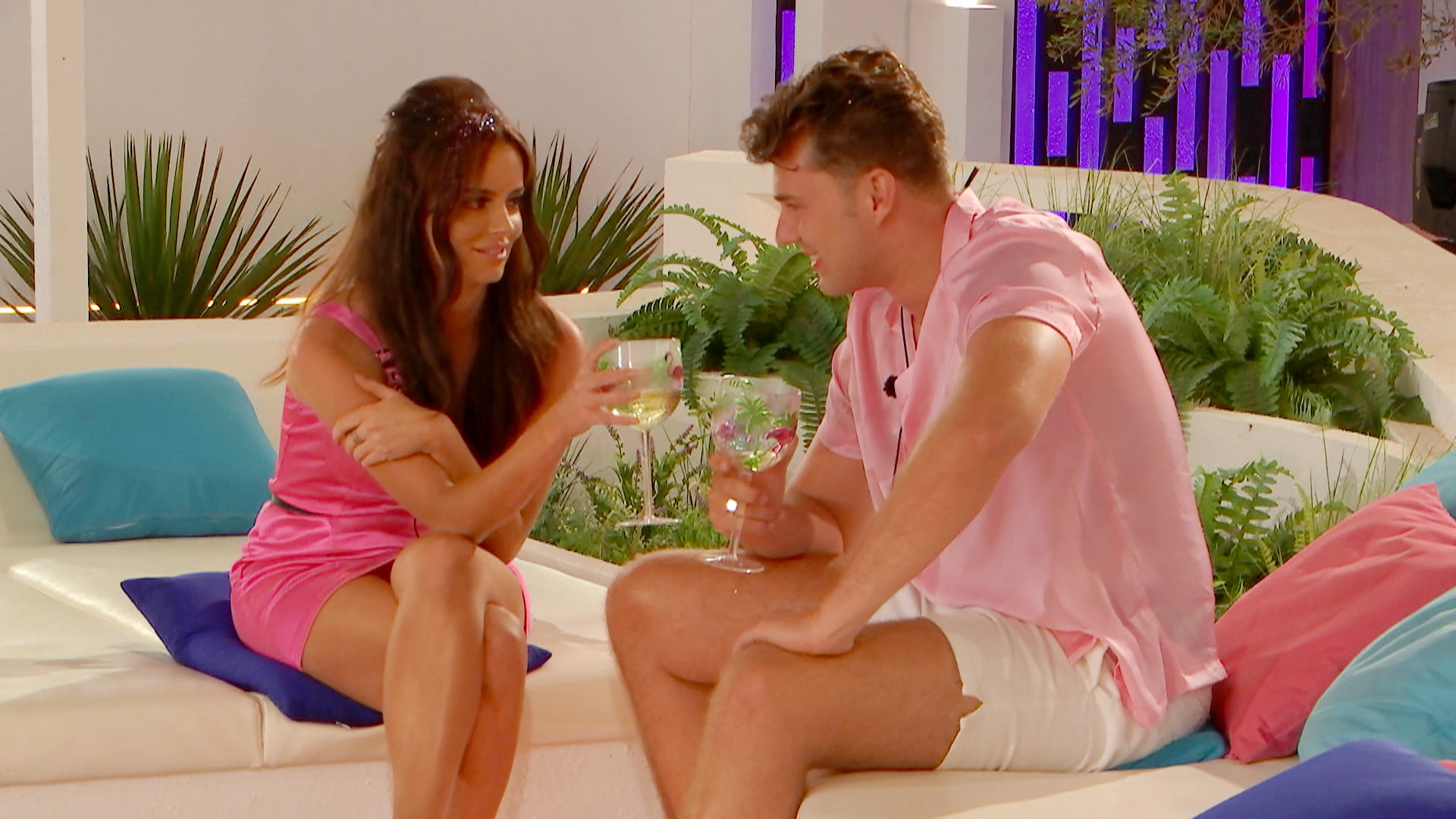 Francesca admits, 'I felt so bad, I thought "What have I done? I've made someone cry."'
'I thought, "Oh no…", she did say that wasn't the main reason, it was probably partially.'
Very much praying Curtis has learnt from past Islanders' mistakes when it comes to the Hideaway... #LoveIsland pic.twitter.com/IZXHC6WifM

— Love Island (@LoveIsland) July 23, 2019
Elsewhere in the world of Love Island, ITV have announced they'll air two seasons yearly starting from 2020. Read more here.
And go here to read Mandi Vakili's scathing Instagram rant about Jordan.
Love Island returns to Virgin Media Two tonight from 9pm.