Love Island's Amy on the public's perception of her
Amy left the Love Island villa last week after her heartbreaking split from Curtis.
In a recent interview, she admits villa newcomer Arabella convinced her she, 'was absolutely hated.'
According to MailOnline, Amy told OK! Magazine this week that the newcomers shared with them the public's perception.
'They weren't supposed to and they got told off for it.'
She admits the model made her feel awful about herself, 'Arabella led me to believe that I was absolutely hated.'
'And I may have been at the time, so I feel so lucky to have come out to so much support.'
Amy has a new 'do and is looking #LoveIslandAftersun pic.twitter.com/qeM8iflGwz

— Love Island (@LoveIsland) 14 July 2019
Therapy
Amy says she had therapy 12 times on the show, 'I had therapy 12 times in the villa – but I've come out stronger.'
'I deserve a man who loves me for who I am.'
The air hostess praises the show's level of support. She reveals a welfare team make sure to visit them twice a day in the villa.
She also says there's a 24 hour psych team at their beck and call.
However, Amy was, 'reluctant to use it.'
The former islander says she felt that going to therapy was a sign of weakness, 'I felt it was weak, but then I realised everyone was using them...'
'I've never had therapy before but I didn't know what I'd been missing.'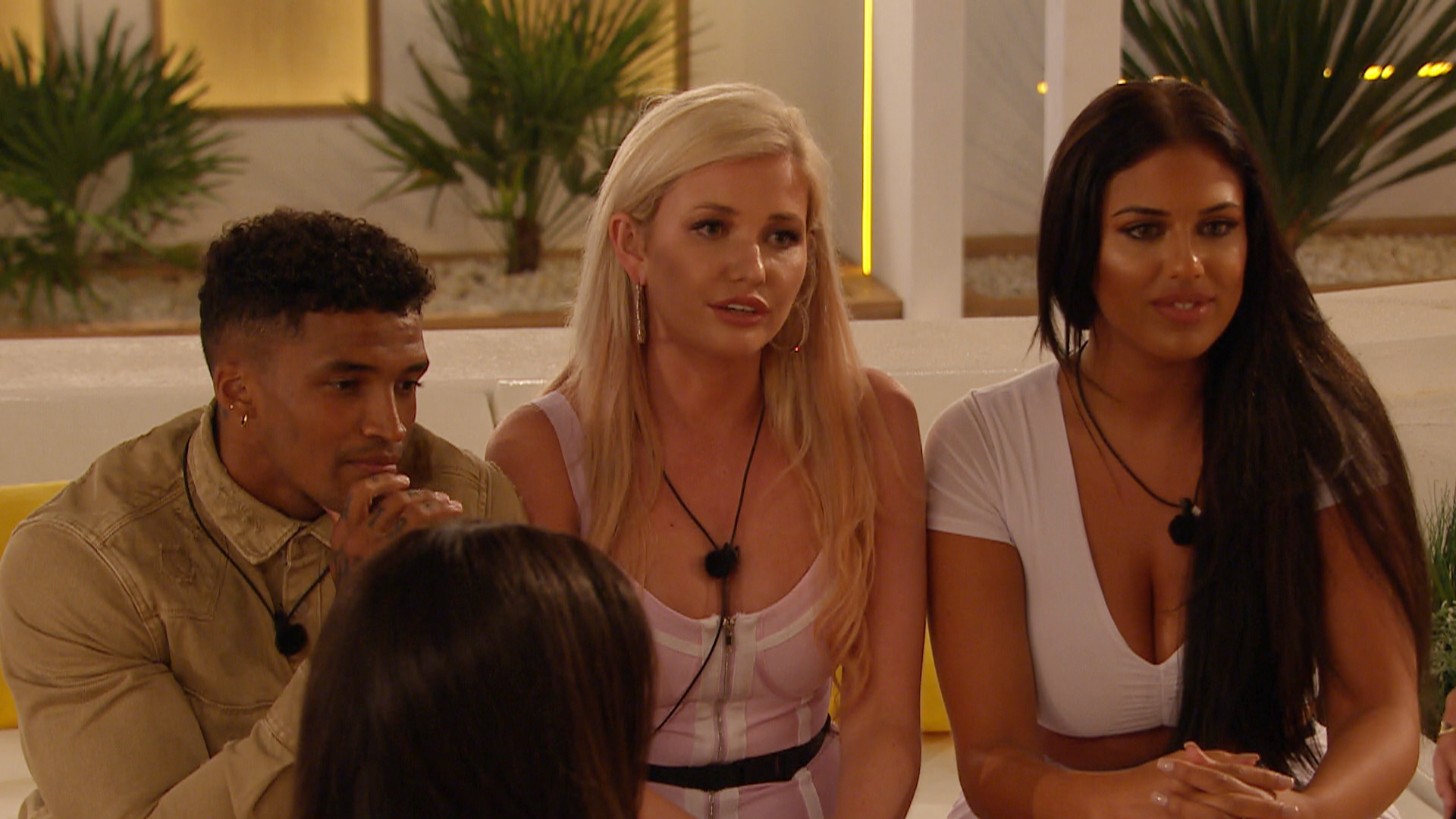 Her fellow islanders helped her massively.
She says Marvin, 'made me go to the gym every day so the endorphins would make me feel better, and Amber gave me her crystal.'
Amy's villa exit
According to MailOnline, Amy was on lock-down until her dramatic exit aired on TV.
She left the villa because she felt she couldn't move on from Curtis if she's living with him everyday.
 

View this post on Instagram

 
She told him, "Realistically for me, I'm not going to be ready in the next three weeks to meet someone else."
"I'm leaving today but it's a positive thing because I'm going to go and start the rest of my life today…"

"I'm going to let you go and you pursue whoever it is you want to pursue and hope that you find whatever you are looking for."
"Once this is all done we will have the best friendship you have ever seen in your life."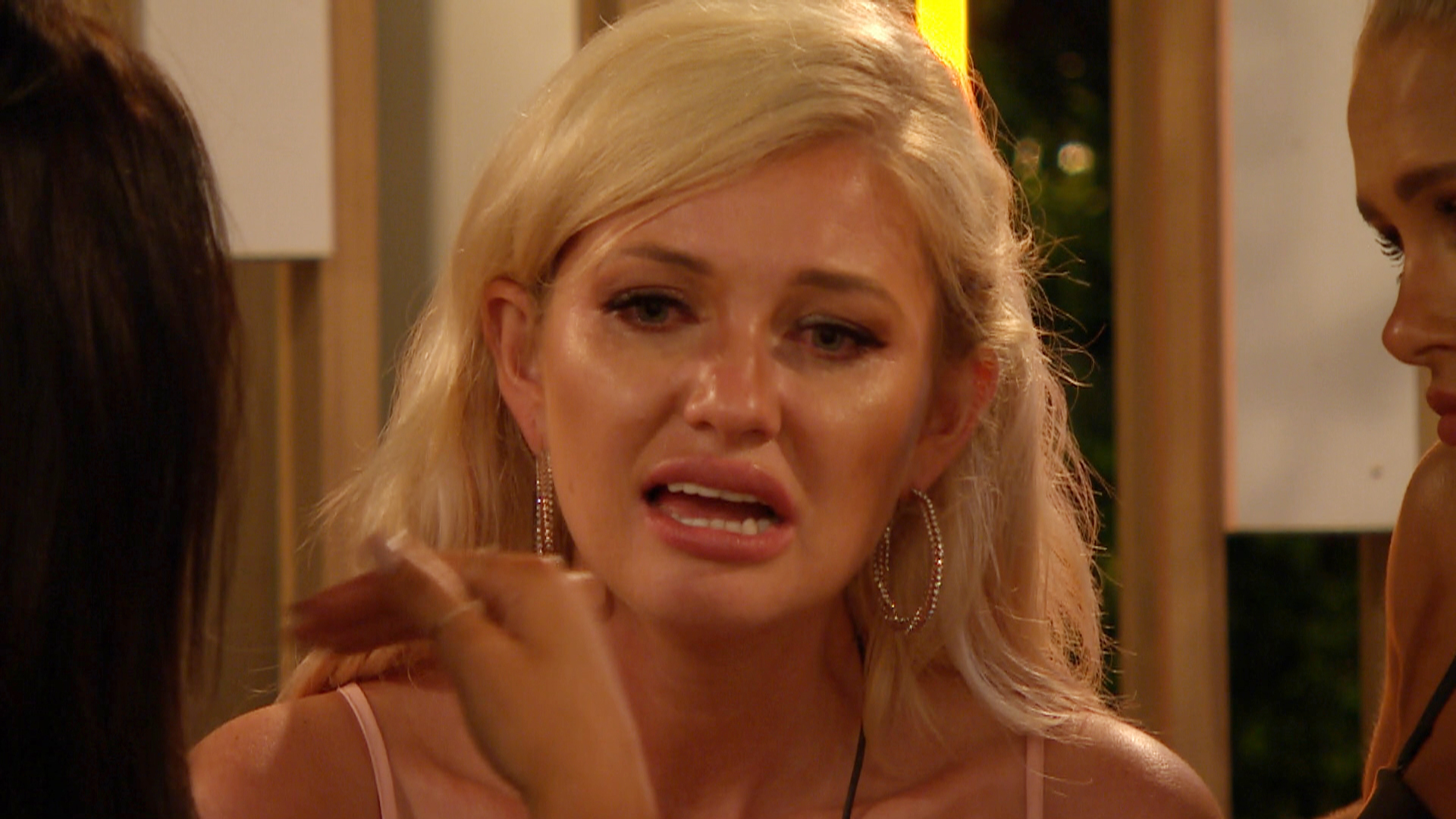 She told her villa friends, "I have made some of the best friends I have ever had… I love you all dearly."
"Obviously, as you all know, I did fall in love. And when you love someone you have to let them go."
"My Love Island journey finished last night when I sat at that fire pit..."
"I looked at it and thought, 'Even if I had to take the last week, I would take it if it meant I could take those first four weeks over again.'"
She finished, "I love you all so much and I cannot tell you what you've all done for me."
Meanwhile, Marvin has revealed he never actually liked Maura. Read more here.
And go here to see what Lucie has to say following her recent date with former flame Joe.

Love Island returns to Virgin Media Two tonight from 9pm.