Dublin needs your vote
We have some exciting news for fans of the Harry Potter and Fantastic Beasts franchises. The nine magnificent Wizarding World wands that lit up London last year are going on tour.
The display will be stopping off in cities around the UK and Ireland and fans will vote for the locations.
A poll opened to day with a number of options including Dublin.
Warner Brothers UK will announce a shortlist of eight cities on Monday 18th March.
You can cast your vote here.
Wands at the ready
The wands stand 15-feet-tall.
They were created in support of the charity Lumos, whose mission is to end the institutionalisation of children.
During the London display, the wants lit up daily at 6:45pm with a light performance to music from the films every 30 minutes.
Fingers crossed they will make their way to Dublin for Fantastic Beasts 3 next year.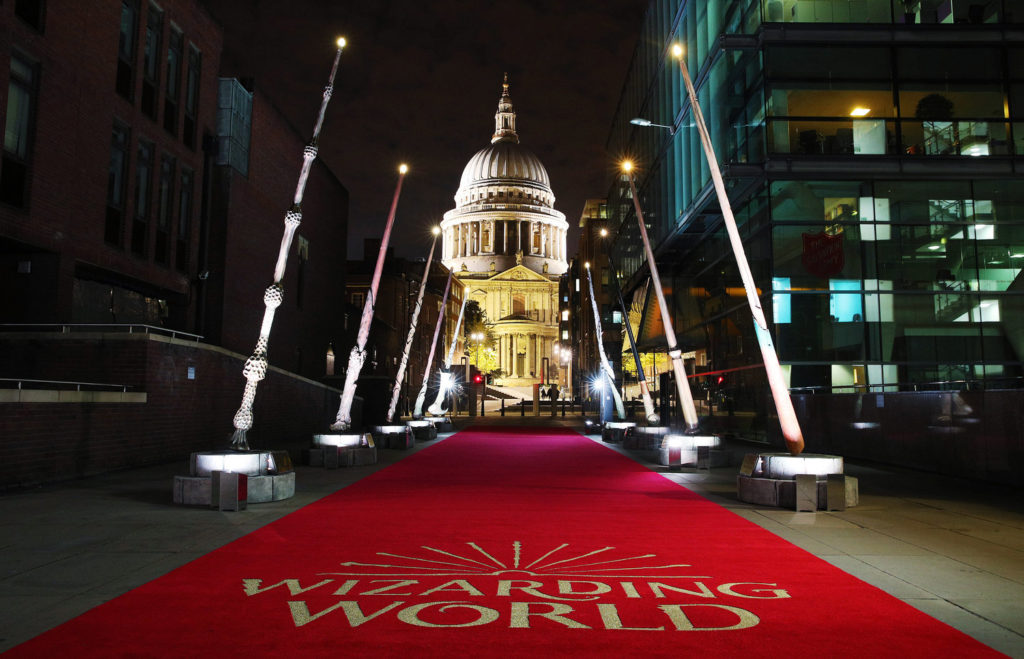 Fantastic Beasts: The Crimes Grindelwald is available for digital download from Saturday 9th March.
The movie gets a DVD release on Monday 18th March.