Vanessa Hudgens sings Breaking Free
Former Disney star Vanessa Hudgens performed High School Musical's Breaking Free at a karaoke night over the weekend.
She shared a video of the moment on Instagram and it's hilarious.
This is the first time we've heard her sing the song since the first movie in 2006.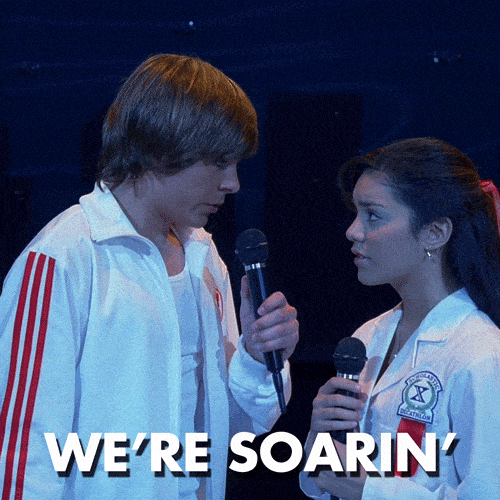 Vanessa bravely shares the footage with her 36 million followers.
'Um. Here's a really bad, aggressive, and totally sober version of breaking free.'
'Yep. That happened lol it hurts my ears but also makes me laugh lol...'
This isn't the first time an original HSM star has performed a hit from the movie since they wrapped up in 2008.
Lucas Grabeel and Ashley Tisdale performed What I've Been Looking For in 2017.
They recorded the whole thing and shared it with their fans online.
Ashley Tisdale also teamed up with Vanessa Hudgens for a rendition of Ex's & Oh's.
"This is actually our first duet together. We did not have a song together in High School Musical."
Watch the full video below:
Meanwhile, Disney have released a clip showing a medley of performances from the upcoming High School Musical series.
Read more here.