Love Island's Anna stands up for her sister
2019 Love Island star Anna has lashed back after her ex Jordan called her sister Mandi fame-hungry.
She's taken to Instagram Stories writing, 'Keep hating you're the ones making her 'FAMOUS.'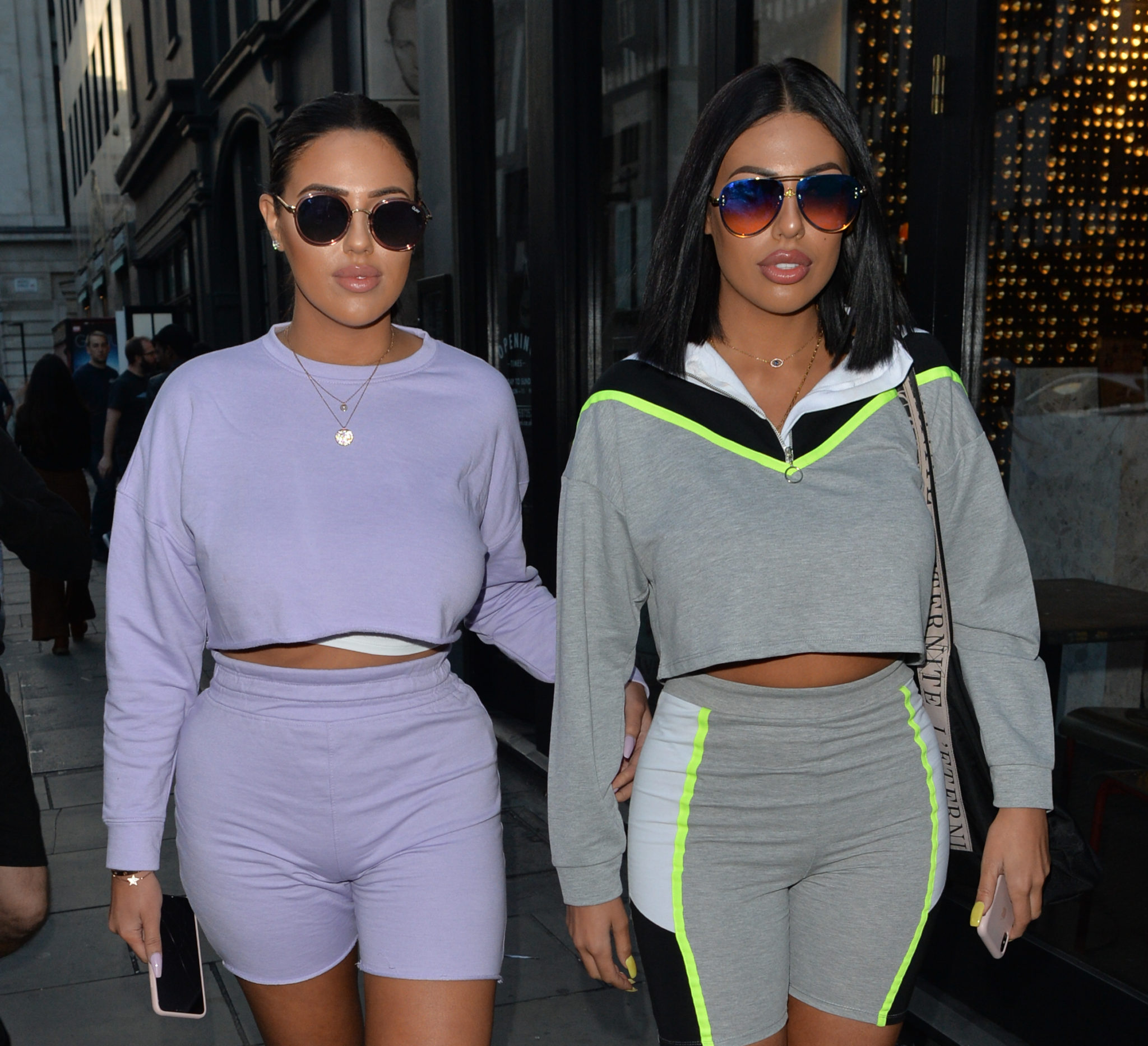 According to MailOnline, Jordan wrote 'facts' under a meme which read, 'Anna's sister tryna be famous like. #LoveIsland.'
Shortly after this, Anna took to social media to hit back at anyone and everyone calling her sister fame-hungry.
 

View this post on Instagram

 
'All this s**t about my sister being a "clout chaser" or "trying to be famous" is obviously from people that don't have a close relationship with their family or have family values.'
'Me and my sister have always been close and always went everywhere together from school, uni and work.'
 

View this post on Instagram

 
She goes on, 'So nothing has changed I just take her with me to events that are FULL of influencers with less followers than her.'
'I am so lucky and blessed to have this relationship with my sister...'
'Even if I lasted a day in that villa or had nothing to my name, I have something money or fame can't buy and that's REAL LOVE and FAMILY around me.'
 

View this post on Instagram

 
Amber defends the sisters
Love Island winner Amber has taken to Instagram Stories to defend the sisters.
It's after online trolls accused them of not letting her 'heal in peace' following her split from Greg O'Shea.
'This woman is the best friend I could ever wish for she supports me 100%.'
Amber goes on, 'She has made me feel so good over these past few days and these comments need to stop.'
'I'm happy so why's everyone else so bothered.'
'She's trying to make me happy not you so go about your business please.'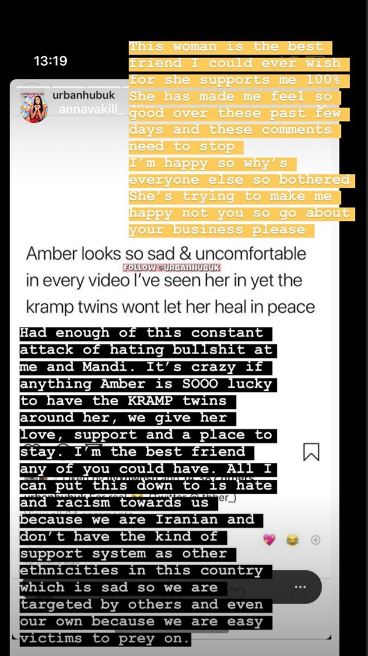 Speaking of Love Island breakups, it's reported Belle and Anton have called it quits.
Read more here.