Island jobs
A couple who were chosen out of around 45,000 applicants to work on a remote island off the Kerry coast begin work today.
Eoin Boyle from Co Dublin and Annie Birney from Co Waterford have taken up the caretaker positions on the Great Blasket Island for the summer season.
They both live in Dublin so the roles are a vast difference from their normal surroundings.
The ad for the job vacancies picked up worldwide attention earlier in the year.
** Job Vacancy **
A unique position required - looking for long term management of Island Accommodation and Coffee Shop. Couple or two friends.
1st April 2020 - October 2020 accommodation and food provided.
Email Alice on info@greatblasketisland.net for more information pic.twitter.com/RJFfrr4QDH

— Great Blasket Island (@gbisland) January 10, 2020
People from Mexico and Iran applied after the vacancies on the scenic island went viral.
In total around 45,000 people sent in an application for the summer job.
The season was intended to begin on the 1st of April and run until October.
However, due to the current pandemic the first guests were only allowed travel to the island from today as phase three of the easing of restrictions begins.
It's the biggest reopening since lockdown began on March 12th.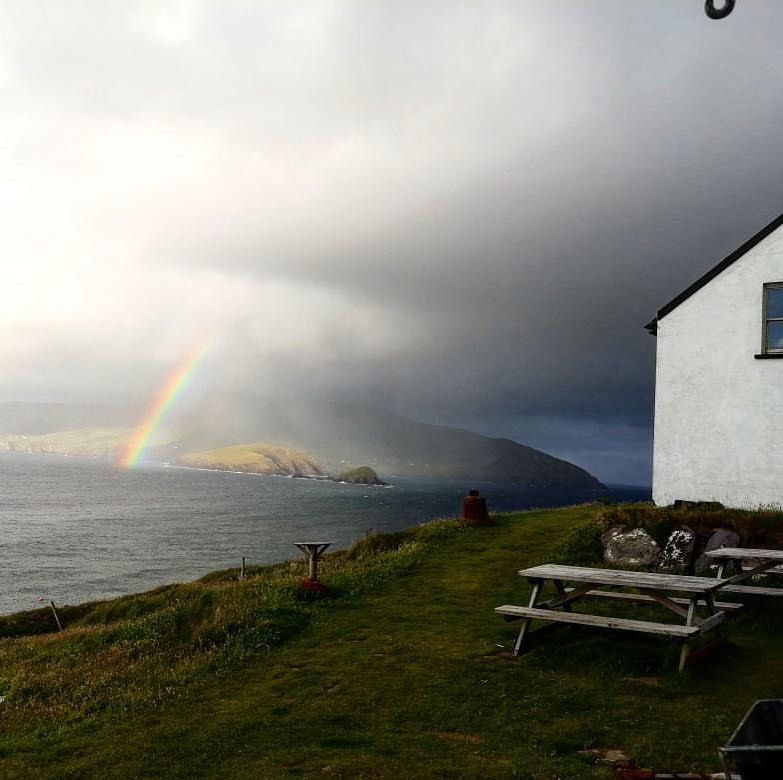 Eoin Boyle says it is a beautiful place to call home for the next few months:
"We just loved the whole idea behind it and finally decided we had to throw our hat in the ring and see what comes of it."
"We are just so lucky to be here and to have made it through with all that interest."
There are three cottages available to rent on the island, and there is small cafe but it has not opened yet.
When it comes to facilities there is no hot water and the electricity is powered by a wind turbine.
There is plenty of wildlife on the island as well as two donkeys and a few sheep.
Eoin says they were thrilled to get the chance to work there:
"The main thing that we have to do is make sure that everything is clean, and spotless, and ready for guests when they arrive."
"That takes us up to the middle of the day and then we get a chance to have a bit of a stroll and explore parts of the island."
Boat trips to the island have started again, for more information and to keep up to date with Eoin and Annie's adventure click here.