Richard Madden discussed The Bodyguard Season 2 and James Bond during a Golden Globes red carpet interview last night.
Richard Madden stopped to chat to Entertainment Tonight on his was into the 76th Golden Globes ceremony last night.
Madden revealed plans about a second season of his hit TV show The Bodyguard.
Speaking to presenter Kevin Frazier he said, "We're talking about it. We're going to see what happens over the coming year. I think the character needs a little break. He had quite a tough couple of months during the show so we'll see what happens."
When pushed on how long a break fans can expect Madden replied, "There's lots of conversations happening now. It's up to the brilliant mind of Jed Mercurio."
That was not the only exciting news the Scottish actor had to share.
Madden went on to deny ruling himself out as the next James Bond.
When Frazier asked, "Would you?" a smirking Madden replied, "Look, it's very flattering to be involved in that conversation. There's some films being made. Who knows what will happen in the future?"
Madden has been compared to fellow Scotsman and James Bond actor Sean Connery in the past.
His odds to take the role have now dropped to 8/1.
Just three actors remain ahead of him in the race: Tom Hiddleston, James Norton and Idris Elba who shared this snap to his Instagram Stories last night: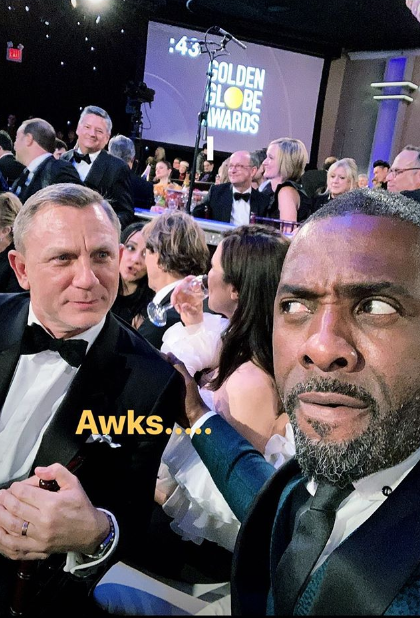 Madden won big at last night's Golden Globes.
He took home the award for Best Actor In A Television Drama for his portrayal of David Budd.
The Bodyguard originally aired on The BBC in August 2018 but has since been bought by Netflix for worldwide release.