Jodie Comer pays tribute to The Last Duel cast and crew
Jodie Comer has revealed filming on The Last Duel has wrapped up in Ireland.
She shared an emotional Instagram post paying tribute to the cast and crew.
 

View this post on Instagram

 
The Killing Eve actress shared pictures from her time on set.
She captioned her post, 'Such mixed emotions....'
'Ecstatic to have finished this movie given the circumstances, yet beyond sad to say goodbye to the most wonderful people.'
She continued, 'Many of them not pictured here but these 3 were trouble, the best kind!'
'Thank you so much to the entire cast and crew.'
'THE LAST DUEL,' Jodie concluded with a love heart emoji.
 

View this post on Instagram

 
Jodie shared the post to her Instagram Story.
She captioned it, 'Woke up early with nowhere to be! :(((((('
'Even more devastating is - no snacks.'
Jodie stars alongside Matt Damon, Ben Affleck and Adam Driver in the movie, which is due out sometime next year.
Just last month she shared a selfie at Killiney Beach after taking a dip in the freezing water.
She captioned it, 'Thanks a mil Ireland. x'
 

View this post on Instagram

 
One of the makeup artists Jodie tagged in her post, Matteo Silvi, paid tribute to the hair and makeup team on Instagram.
He wrote, 'You guys made this one really special! I'm gonna miss you all so much!!!'
Matteo later shared a picture from Dublin airport.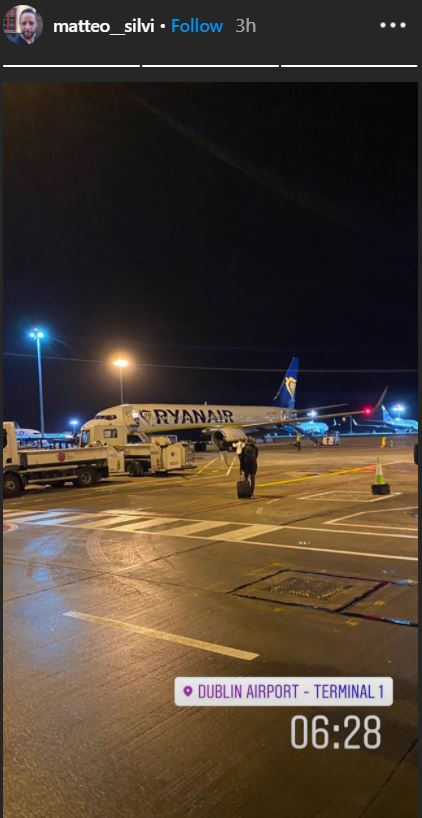 Meanwhile, you can check out SPIN's global exclusive interview with Matt Damon here.