Tom & Maura's one year anniversary
It's been exactly one year since Tom and Maura's explosive Love Island argument.
The pair became romantically involved on the reality show last year.
However, it all fell apart just as they were supposed to enter The Hideaway together.
 

View this post on Instagram

 
Maura took to Instagram Stories today, revealing it's been exactly a year since their relationship ending argument.
She captioned a link to the video, '1 year ago,' followed by a mind blown emoji.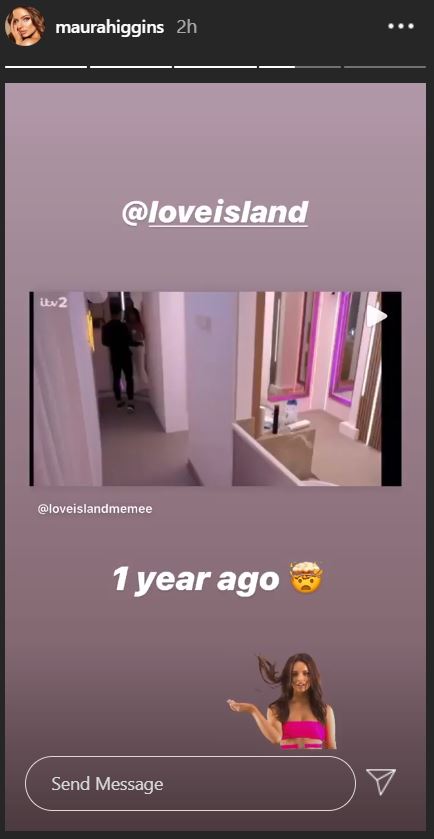 So, what happened?
Basically, Maura got a text revealing she could spend the night in The Hideaway with a boy of her choice.
Because she was pursuing a romantic relationship with Tom at the time, she chose him.
But she was a little shocked that she was chosen for The Hideaway in the first place, "What the frick? I've kissed him three times!"
While Maura was inside getting ready for her night of luxury with Tom, he was outside chatting to the lads.
When she went outside to speak to him, she overheard him saying something to the boys.
Tom had said, "It'll be interesting to see if she's all mouth or not."
Maura was livid with him after hearing the comment he made.
She replied, "You fu**ing joking? That's a di**head comment."
The Irish Islander simply told him to, "F**k off."
It only got worse when Tom went inside to speak to her.
She accused him of being a, "follower," after he defended he was just repeating what the lads had said.
Maura questioned, "Can you not have your own opinion?!"
Meanwhile, it was recently announced that the Love Island winter series will not go ahead.
Read more here.