Lizzie McGuire secrets revealed
There's so much that happened behind the scenes of Disney Channel's Lizzie McGuire.
While we wait on a release date for the new Lizzie series, we're going to occupy our minds by delving in behind the scenes of the original show.
Here are seven shocking secrets revealed:
1. What's Lizzie Thinking?
It turns out the show was originally named What's Lizzie Thinking? 
The original pitch also didn't have the animated version of Lizzie running around but just a standard voice-over instead.
2. The famous names that went for the role
Hilary Duff had some serious competition for this role.
According to E! News, Lindsay Lohan auditioned for the part as well but it inevitably went to Hilary.
3. Hilary Duff's audition was terrible
The actress admits her audition for the Disney series was, 'terrible.'
She tells E! that she didn't take it seriously and hadn't even read her lines.
Series writer Terri Minsky however, saw potential in the young actor.
She tells the publication, 'I was very honest about it and said [to Duff], 'You need to get more in the character.''
'I knew there was so much [talent] there.'
It turns out the main reason she was brought back for another audition was because they loved her sense of style.
Former president of Disney tells Newsweek, 'When we were casting Lizzie McGuire we called her in four times.'
'She wasn't doing anything wrong. She just wore such great outfits, and we wanted to see what she'd come in with next.'
4. The episode with the bra
Disney executives were apparently against the episode following Lizzie buying her first bra.
Producer Stan Rogow tells E!, 'They [the Disney Channel executives] said, 'Oh my god, you can't do that!''
'It was little bit groundbreaking at the time.'
It became one of Hilary Duff's favourite episodes.
She tells Today, 'I definitely think that the bra episode is one that stands out in my brain...'
Hilary explains why it stands out, '[I remember] First of all, really wanting it, 'cause I thought a bra was cool.'
'And then second of all, being like, 'How am I gonna get that? I have to talk to my parents about that. That's gonna be the worst thing ever.''
5. Remember Ethan?
Ethan was Lizzie's biggest crush on the show however, that wasn't always the case.
Writer Nina Bargiel tells Feminist Disney Tumblr, 'There was another dreamy boy that she was supposed to be interested in, but I think he wasn't available.'
'So we needed someone new and Ethan was already there, so we just built him up.'
Clayton Snyder plays Ethan and he tells MTV that he was always the longest in the makeup chair.
"I had a curly, fro, clown mop of hair off set, and I took longer than the girls did in hair and makeup to get that thing as luscious and straight as it was."
"They just destroyed it with product and hairspray and straightening iron and more product."
6. The spin-off series
Selena Gomez was supposed to star in a spin-off of the show.
E! report it would have centred around Miranda's, 'outsider of a little sister,' Stevie.
The pitch included Stevie's thoughts portrayed in the form of an animated character voiced by Selena.
 

View this post on Instagram

 
However, Disney decided not to go ahead with it and chose to run with Hannah Montana instead.
Thankfully, Selena went on to secure a role in The Wizards of Waverly Place.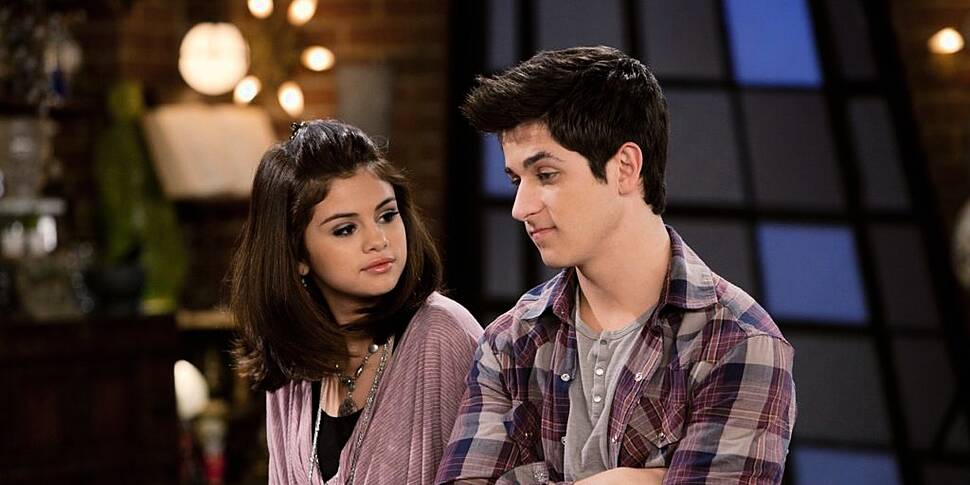 7. Cardi B is a big Lizzie fan
It turns out Cardi B is a massive Lizzie McGuire fan.
She references the show while discussing how much she loves Paris Fashion Week during a conference with Vogue.
'Has anyone seen that Hilary Duff movie [The Lizzie McGuire Movie]?'
'There's a song in it that anytime I go to an event that I've always wanted to go to I always play it in my head.'
'It goes, 'Hey now, hey now, this is what dreams are made of.' That's how I feel every single time that I get invited to these fashion events.'
Hilary Duff has just shared the first photo from the show's upcoming reboot.
Read more here.