Netflix Christmas movies
There's plenty of content on Netflix this Christmas so you won't be short of entertainment.
So in no particular order, we've put together a list of the 10 best Christmas movies the streaming service is serving up this festive period: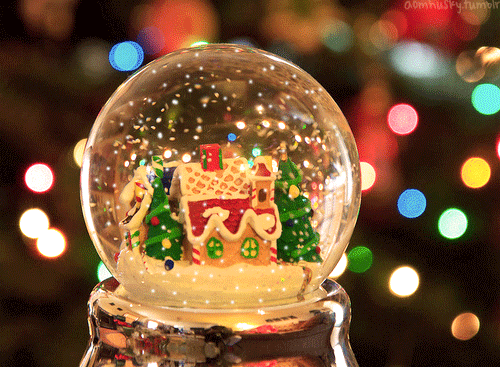 1. A Christmas Prince: The Royal Baby
Christmas brings the ultimate gift to Aldovia - a royal baby.
But first, Queen Amber must help her family and kingdom by finding a missing peace treaty.
2. Holiday Rush
Popular New York radio DJ Rush Williams has been spoiling his four children since they lost their mom.
Unfortunately, the kids share their pricey Christmas lists right when he loses his job.
3. The Christmas Chronicles
A brother and sister accidentally crash Santa's sleigh.
So in an attempt to save Christmas, they pull an all-nighter with a savvy, straight-talking St. Nick.
4. Christmas Inheritance
To inherit her father's company, socialite Ellen must first visit his small hometown.
Here, she learns the value of hard work and helping others.
5. Klaus
Jesper is the postal academy's worst student.
So he's stationed on a frozen island above the Arctic Circle, where the feuding locals hardly exchange words let alone letters.
But just as he's about to give up he finds an ally in local teacher Alva and discovers Klaus.
6. The Knight Before Christmas
A sorceress transports medieval knight Sir Cole to present-day Ohio during the holiday season.
He befriends Brooke (Vanessa Hudgens), a clever and kind science teacher who's been disillusioned by love.
Brooke helps Sir Cole navigate the modern world.
7. Let It Snow
A snowstorm hits a small town on a cold Christmas eve.
It affects friendships, love lives and the futures of several high school seniors.
8. The Princess Switch
A down-to-earth Chicago baker and a soon-to-be princess discover they look like twins.
So they decide to trade places for the festive season.
9. The Holiday Calendar
A talented photographer stuck in a dead-end job inherits an antique advent calendar.
The gift is so much more than just a calendar though - it predicts the future.
10. A Bad Moms Christmas
Stressed out moms Amy, Carla and Kiki are back.
And this time the looming Christmas holiday gets even more daunting when their mothers visit.
Happy Christmas binge-watching!