Almost seven years after the Xbox One launched, we're finally getting a true successor and moving into the next generation with the Xbox Series X and Series S.
Of course with the mid-generation Xbox One S and Xbox One X, some would say that the day of new console generations are gone, and that gaming consoles have turned into smartphones, with smaller incremental upgrades taking the place of bigger, more impressive changes.
Microsoft are aiming to change that with the Series X and S however, by not only giving us a powerful beast with the Series X, but by making even the cheaper Series S console more powerful than the previously top-tier Xbox One X.
The biggest problems facing Microsoft (apart from the confusing naming scheme) are trying to sell someone what is essentially just a more powerful version of what they already have, and the lack of exclusive new games to play at launch.
Design & Cooling
The Series X was revealed at the Game Awards back in December 2019 and was immediately made into a meme, with it being likened to a fridge, a bazooka, bricks, and generally just calling it ridiculously large and ugly.
So I was pleasantly surprised when I opened the box to find quite an average sized box, and one that while isn't exactly ground-breaking, is fairly sleek and cool looking (considering it's essentially just a big black rectangle).
It's a sleek console that isn't as big as the memes made it out to be, although it may have to go on its side to fit in most peoples' TV units as it did in mine.
Be warned though, it is a fingerprint magnet, so be prepared to see smudges and marks all over the console even if you barely touch it.
On the front you've got the disc drive, power button, one USB port, and a button to pair your controller. Both 'sides' are blank apart from one side which has four small soft dots for placing the console on its side, and the back of the console has all of the ports you'd expect – HDMI, power, network, two more USB ports, and storage expansion.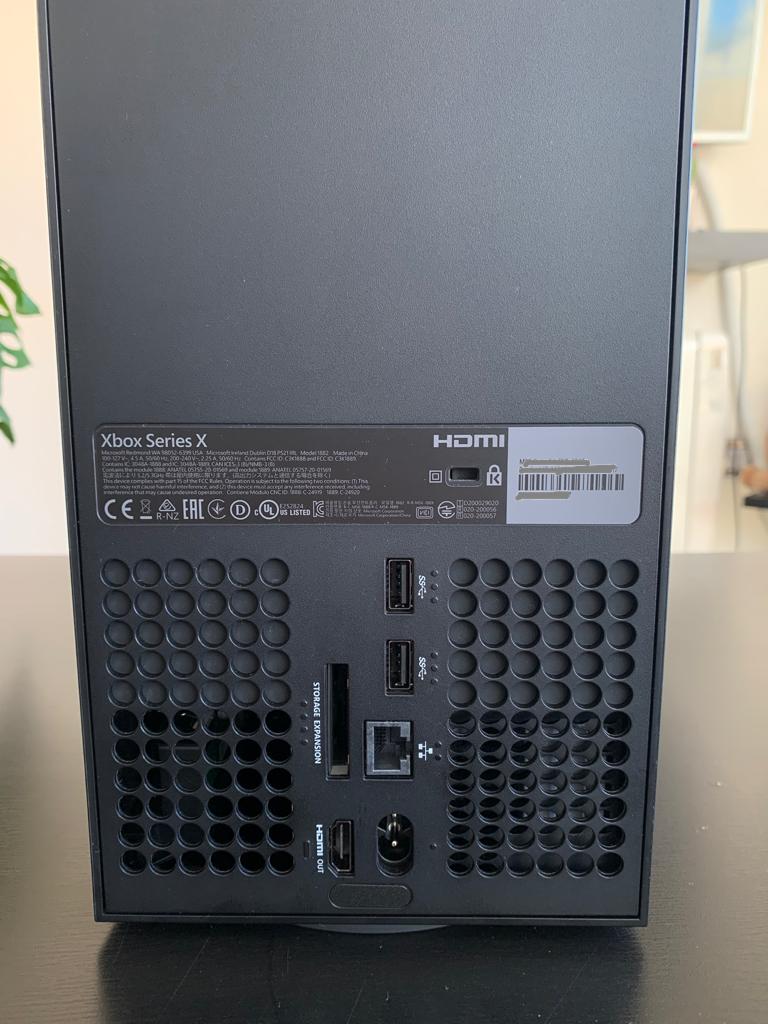 The bottom has a soft circle stand to keep the console upright, and the only downside with this is if you have the console on its side, the bottom of the stand can be visible (depending on your TV unit of course), which ruins the sleek look.
The top of the console is the coolest part (no pun intended), with the entire top being one big cooling vent that has a the Xbox Green tint inside if you look at it from a certain angle, and it dips in slightly too. I wish the green inside the vent had been an actual LED light, that would have really pushed the futuristic look of the console even further.
After the Xbox 360 suffered the disastrous red ring of death overheating issue, every Xbox console after that has had almost too much ventilation, with the Xbox One on launch being unnecessarily enormous just so it didn't overheat.
Given this, it's natural that what is essentially a powerful PC crammed into a box with only one main vent would have people worrying about the Series X' cooling properties.
The top of the console (where the main vent is) can push out a surprising amount of air, especially when you load up a really graphically intense game like Forza Horizon 4 or Gears 5, but the rest of the console has so far stayed surprisingly cool – cooling does not seem to be an issue with the Series X.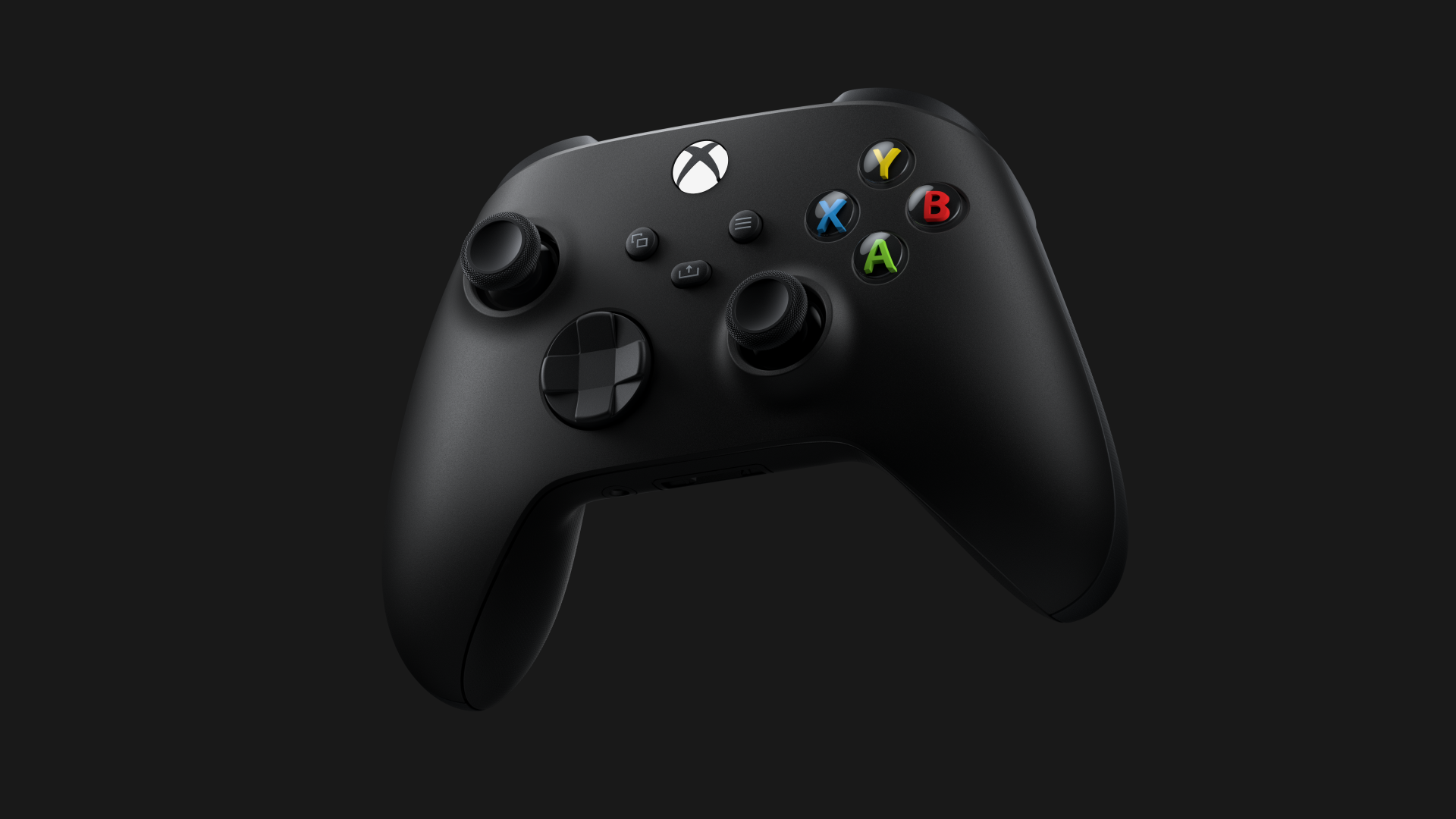 Controller
There isn't too much to say about the controller as it's largely unchanged from what we know as the current Xbox One controller. The D-Pad has been upgraded to be closer to the Elite controller, and it now feels much snappier and dips in more, so there's less chance of your thumb sliding out by mistake.
A Share button has also been added to make it faster to take a screenshot or record a clip, and there's a tactile dot pattern on the triggers and bumpers, as well as on the grips/back of the controller.
Overall the controller has gotten subtle but welcome changes, and there's nothing wrong with that as the Xbox controller has been highly regarded as one of the best from the days of the Xbox 360 – if it isn't broke, don't try to fix it.
Loading Times/Power Up
Thanks to the new on-board SSD, the loading times are ridiculously fast, and no matter what console you're coming from, you'll notice a huge difference.
The same speed is seen when turning the console on, with the system menu appearing almost quicker than my TV can show it.
Turning the console on from a 'cold' state takes 25 seconds, while booting up from standby takes just 4 seconds.
Red Dead Redemption 2 is a beast of a game, and on the Xbox One X it takes around 02:42 from hitting launch to being able to move around in-game. Meanwhile on the Xbox Series X it got to the same point in 01:09.
This actually made me want to play games I used to love playing, but the thoughts of so much waiting around for loading put me off, such as Forza Horizon 4 or Sea of Thieves, so not only is it impressive, it encourages you to simply play more games, which is always a good thing.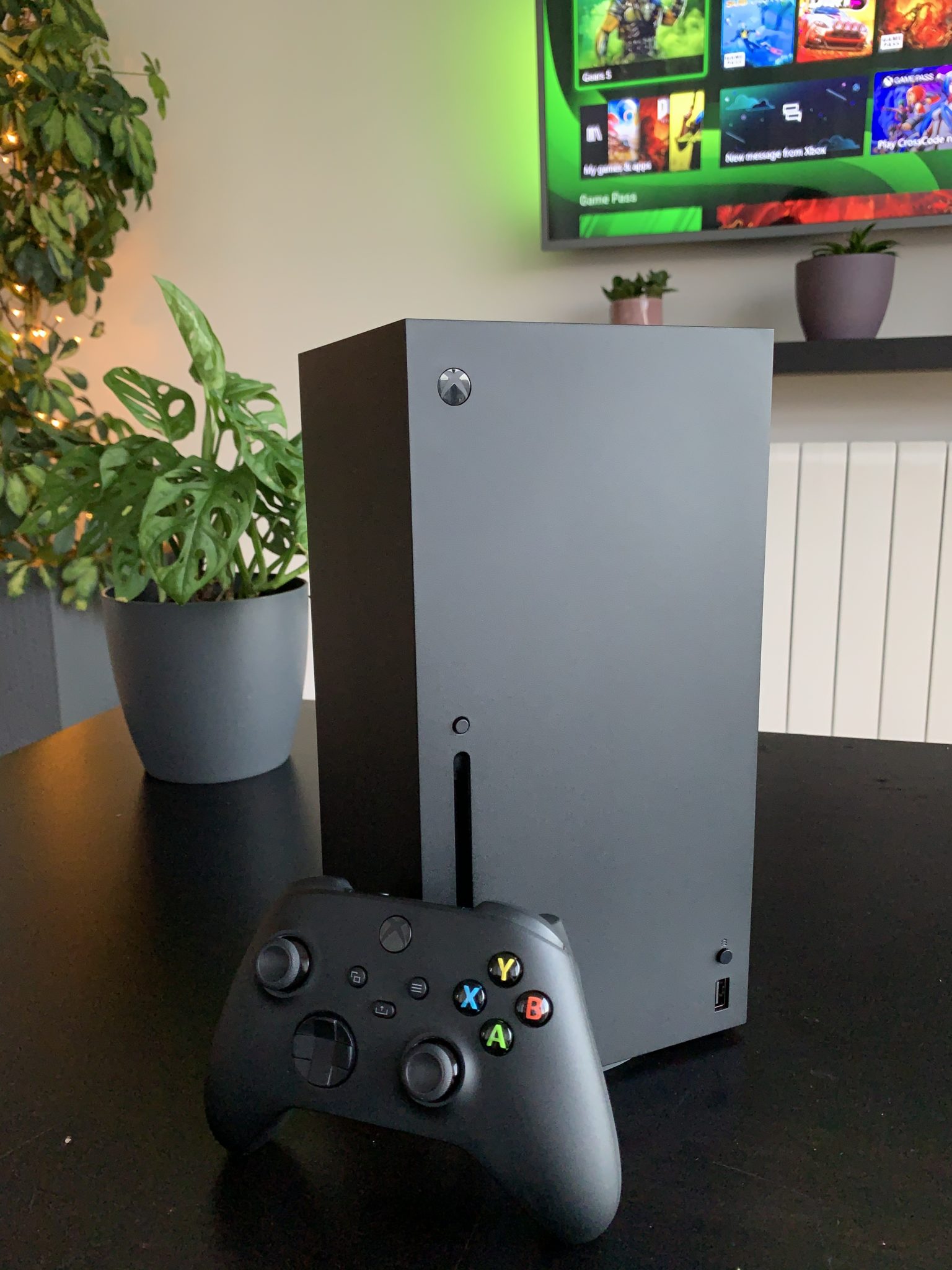 Quick Resume
In the same area as the quicker loading times, but a special feature by itself, Quick Resume essentially freezes a game in whatever state you left it in, and lets you go off and play another.
I was able to switch from Red Dead Redemption 2 and jump into Watch Dogs Legion, then go from there to Halo: The Master Chief Collection, and when I was done, jump right back to Red Dead and pick up from where I was, without needing to fully re-load the game or re-spawn as such.
It's not literally instant, you still see a splash screen for the game you're launching with a "Quick Resume" message in the corner, and it can be a little bit iffy with certain games or at certain times. It's still being worked on by Microsoft ahead of the launch though, and not every game officially supports it.
It also doesn't really work with Multiplayer titles for obvious reasons, but for single player games (including backwards compatible games), it's a really great feature that I won't be able to live without going forward.
There's no set limit on the number of games that can be suspended, it seems to be around 4-6 depending on the size of the games, and there's also no way to see or manage which ones are currently suspended.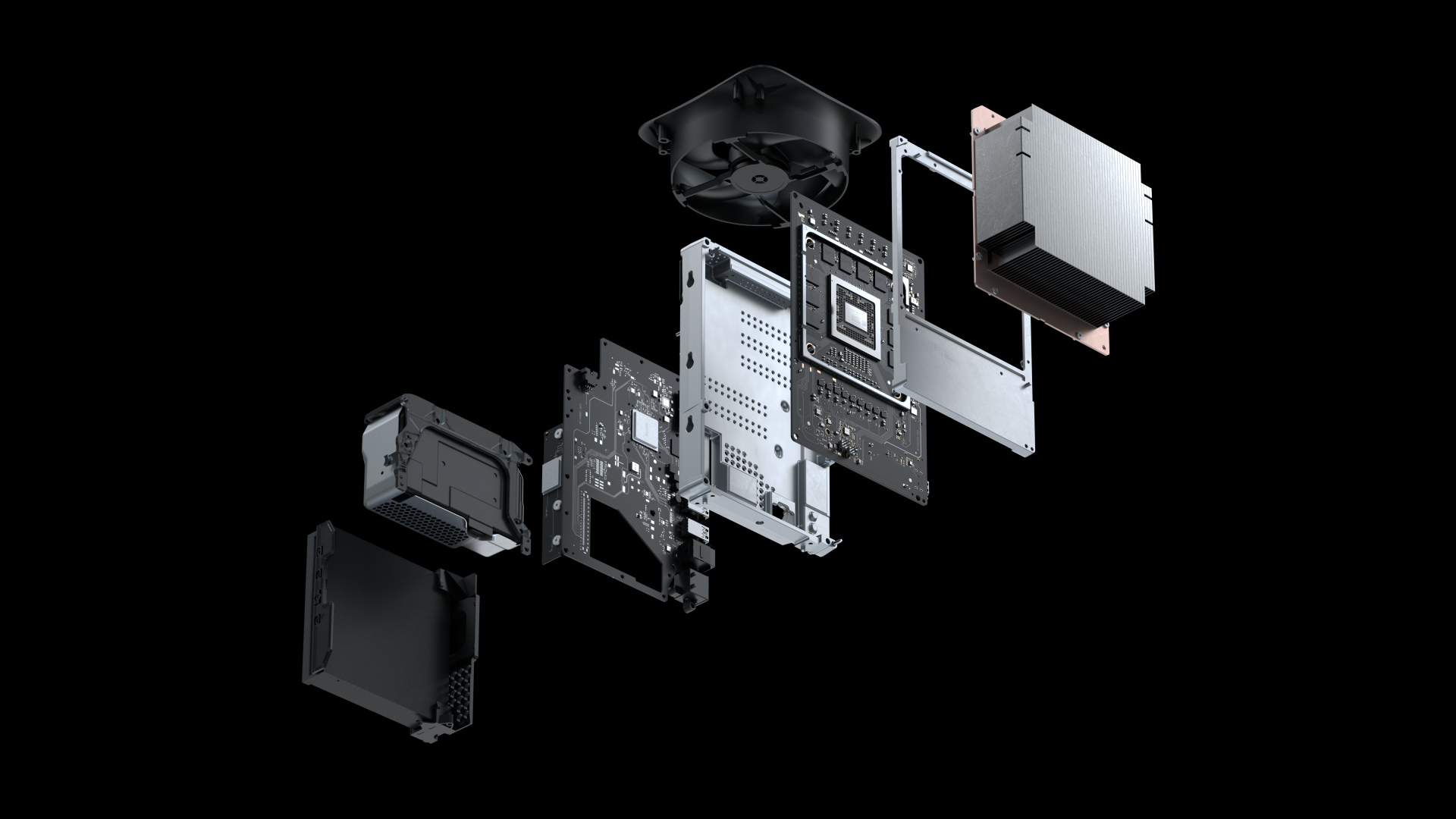 Storage
The Series X comes with a 1TB NVMe SSD inside, but be aware that the final usable amount of storage is 802GB as the other 198GB is used by the system operating system. The option is there for expandable storage should you need to go beyond the 802GB, either using your own external SSD or else the official Seagate Storage Expansion Card which costs a hefty €249.99.
With GamePass offering so many games to play, the storage could run out quickly if you're installing a lot of them, but I think for most people who will likely rotate between a handful of games at any one time, the built-in storage is enough.
System UI
There hasn't been much change with the overall design of the home screen or general UI. It's still very Windows 10-like but has been polished and tidied up a bit to make it easier to use.
If you've already got an Xbox One or One X, it will feel like upgrading from your old iPhone to the new iPhone – a bit swankier and smoother, yet still familiar.
You can add a dynamic background to the home screen, or use a screenshot you've taken in-game, which are nice options to have alongside the current ability to pin games or apps to your start screen.
Next-Gen/Optimised Games
A number of first party Microsoft games have been 'Optimised for Series X/S' which means they've gotten specific treatment to make them look and/or run better on the X and S. It's likely that this will be left to each developer to implement, and some games won't be optimised from launch.
Call of Duty: Black Ops Cold War for example launches three days after the Series X and S, yet it won't be 'Optimised'. Now we can safely assume it will still run well, but it hasn't been given the TLC touch to make it run even better on the new consoles.
After Halo Infinite got delayed until 2021, Gears 5, Forza Horizon 4, and Sea of Thieves were pushed up to be Microsoft's flagship titles for the Series X and S, despite none of them being "new".
What they have all gotten though is high-quality improvements to make them worthy of that 'Optimised for Series X/S' marker.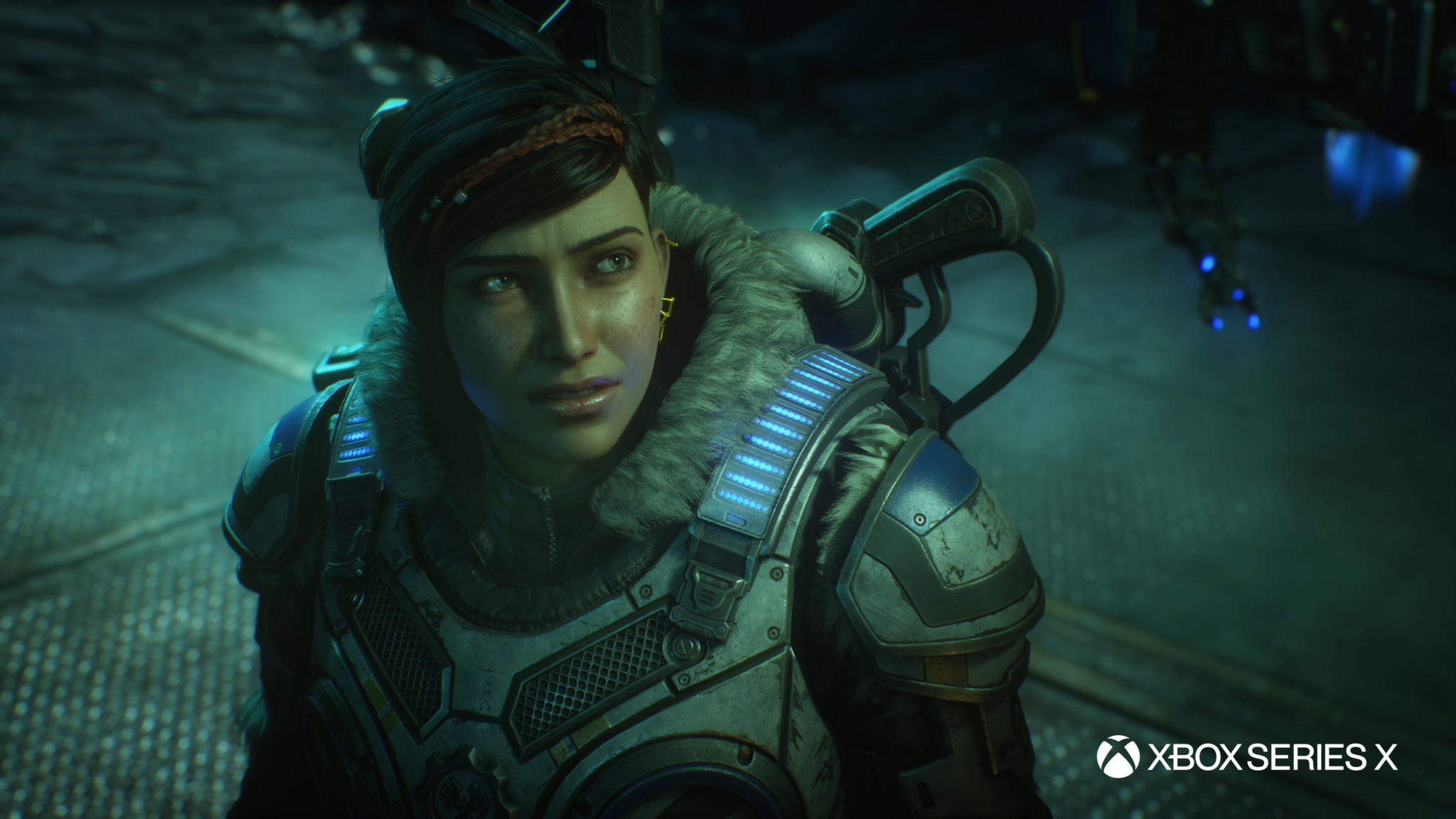 Gears 5 now runs at 4K 60FPS, something which even the Xbox One X struggled to do, and in Multiplayer the target is a whopping 120FPS, making the combat more fluid and engaging than ever. Gears 5 was a great game, and it's basically been given a massive overhaul to make it the game you need to install first on your Series X to really see what the console can do.
Forza Horizon 4 and Sea of Thieves both also get the 4K 60FPS treatment and not only do they both look amazing and run smooth, their notoriously long loading times are also drastically cut short on the Series X (Sea of Thieves still may have the best-looking water ever seen in a game).
There will be 30 games optimised on launch day (the full list is here) and ideally all new games that launch over the next year or so would be optimised, before the older Xbox consoles are ultimately phased out, and games can assume to be 'Optimised' for these new consoles as the default.
Smart Delivery
23 games will support Smart Delivery on launch day which means that if you already own them on whichever Xbox One console you have now, you'll automatically get the X/S version for free. Smart Delivery is going to benefit those who can't or aren't getting a new console on launch day, as it means you can still buy the games you want now and know that you won't have to buy them again or play the backwards compatible version.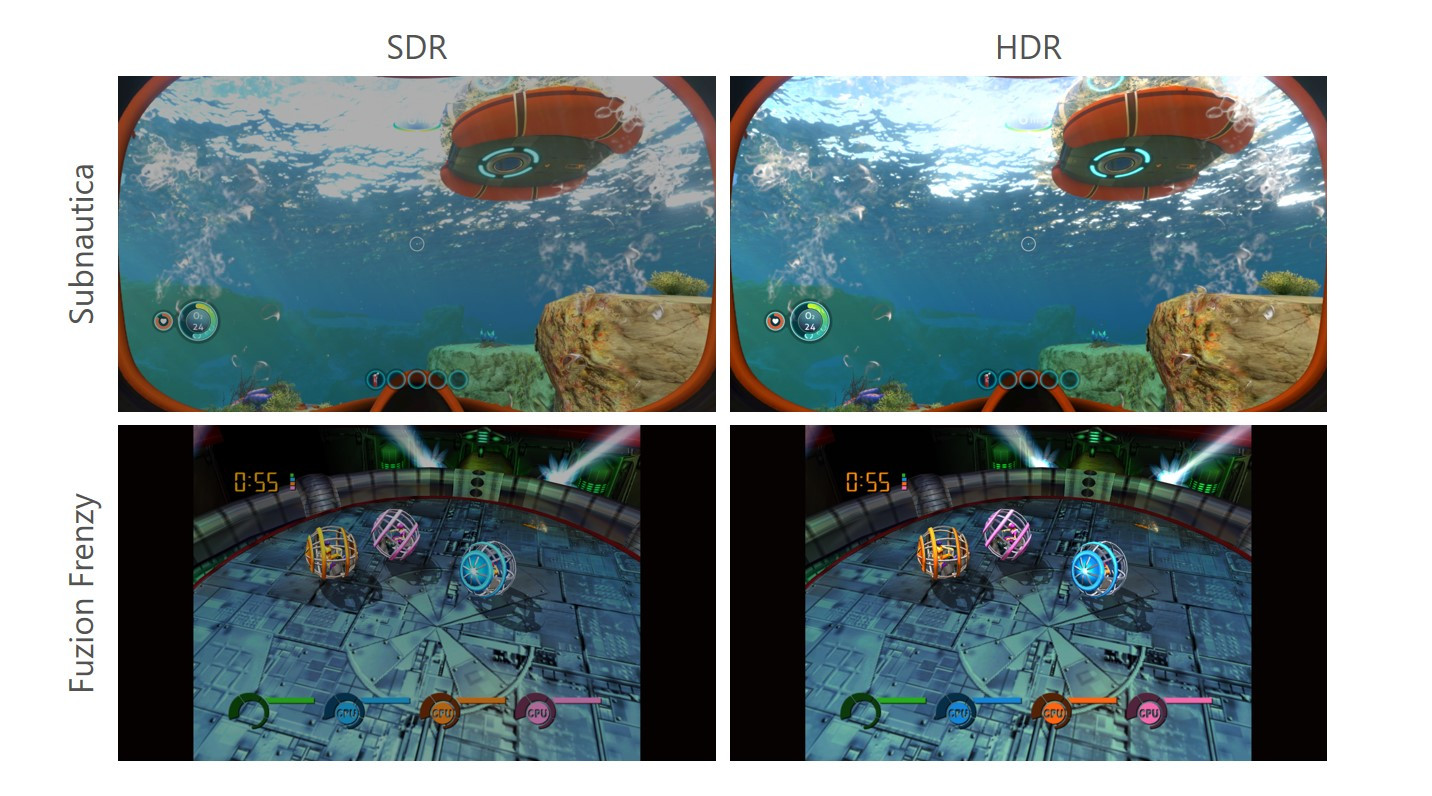 Backwards Compatibility
The Xbox One had great backwards compatibility support, and Microsoft have pushed that even further with the Series X, claiming to have over 500 Xbox 360 titles ready to play and a slew of original Xbox games too.
Not only are these older games available to play, there are a number of seriously impressive technical achievements like upscaling, Quick Resume working on some of them, and certain games having their framerate upped – Fallout 4 for example ran at 30FPS on launch but runs at 60FPS on the Series X as a backwards compatible title.
Microsoft have also developed an 'Auto-HDR' mode which adds HDR to older games which didn't originally support it. Each of these upgrades won't be available for each and every backwards compatible title, and there's no list or giant spreadsheet telling us which has what, but you can safely fire up and old favourite and know that if it can look or run better, it will.
Xbox 360 Cloud Saves are also migrating over to the Series X, so you won't lose your old saves.
Verdict
The Xbox Series X is an incredibly powerful machine and can stand toe-to-toe with even the beefiest gaming PC. The load times are ridiculously short thanks to its SSD which leads to amazing tech like Quick Resume, and it can run games at 4K 60FPS with ease thanks to its beast of a CPU and GPU.
The Xbox controller was arguably already the best console controller, and it's simply refined here to be better than ever, and the console itself is sleek and easy on the eyes.
GamePass is still the best deal in gaming, hands down. The sheer volume of games you gain access to (including PC games if you spring for GamePass Ultimate), and the promise of all Microsoft first-party titles hitting the service on their launch day is still hard to believe.
Unfortunately, there is a but coming.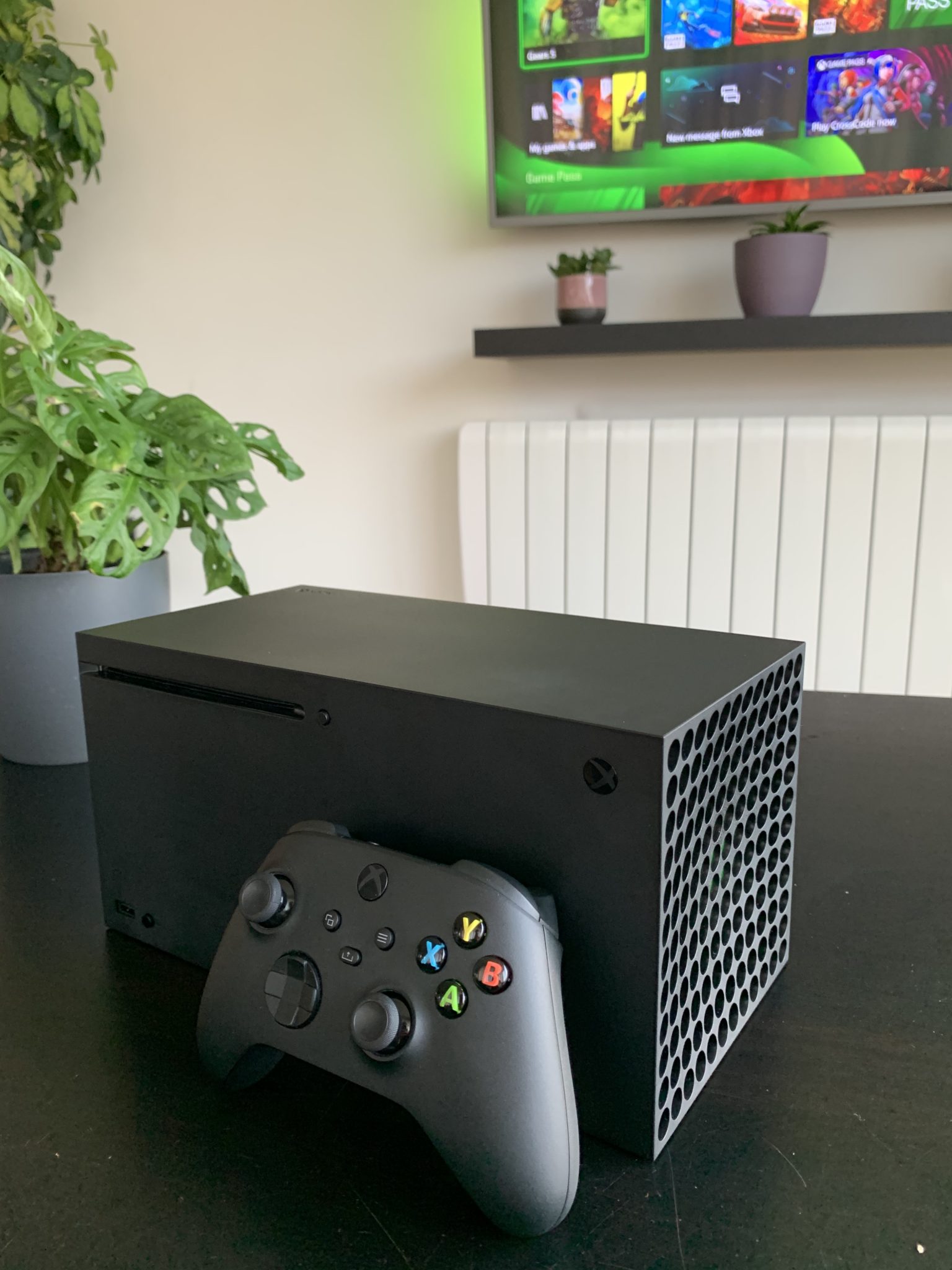 Microsoft are launching the Xbox Series X with no flagship launch titles, and thus not much incentive for people to upgrade right now.
Yes, there are a decent amount of optimised games and a large backwards compatible library, along with third party titles like Assassins Creed Valhalla and Cyberpunk 2077.
But many current Xbox One/S/X owners will most likely already have played most of those games. They've probably already played Gears 5 or Sea of Thieves, and don't fancy spending €499 just to play them again with a higher framerate and a bit more resolution.
For anyone who doesn't own an Xbox and wants to get in on the GamePass library and prepare for future Xbox exclusive titles, the Series X is the best you can get and is basically future-proof for the foreseeable future.
The same goes for anyone with a launch Xbox One or an Xbox One S, the jump in power makes it more than worthwhile. If you've got an Xbox One X though, the gap is much narrower, and the price starts to become a bigger obstacle.
Ultimately the Series X is the best Xbox console Microsoft have ever made, and comes with such an extensive back catalogue of games from three generations of console, so much power, and handy features, that if you do get one, you'll be left very impressed.
An Xbox Series X Console was provided to me by Microsoft for the purposes of this review - @lhgluke.