Happy 1000th show Graham & Nathan!
This Friday Graham & Nathan are celebrating 1,000 shows on Fully Charged!
And the boys want to thank everyone for coming along on the journey with them so far.
To mark the occasion, they'll give away €1,000 to one lucky listener on Friday's show.
If you want to win, simply tune in on Friday, 18th June and wait for your cue to get in touch!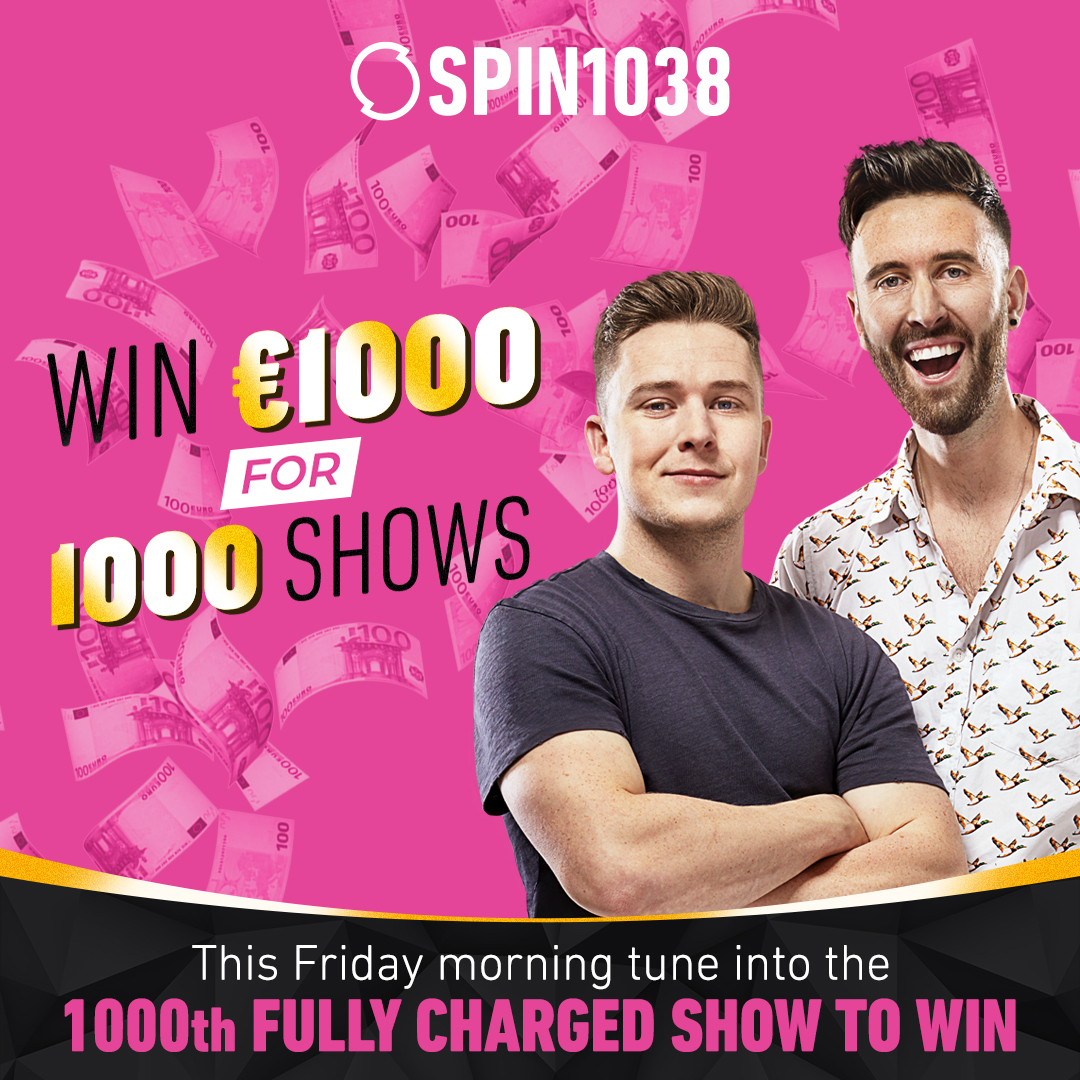 Good luck!
Fully Charged airs weekdays on SPIN 1038 from 7am.