Jam Park
Jam Park is a brand new venue opening in Dublin this week.
Bodytonic, the promoters behind the venture, took over the Wright Venue in February.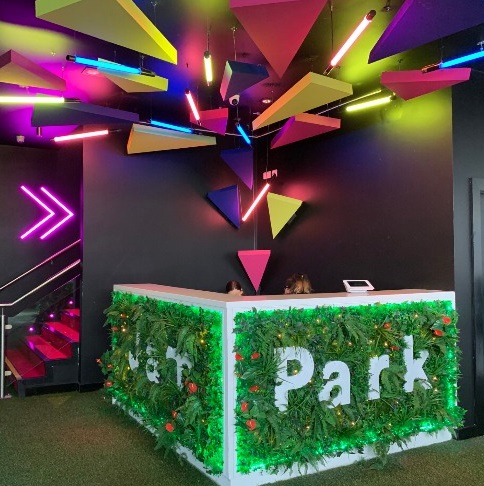 Over the last four months they've been hard at work transforming the building into Ireland's first 'adult playground'.
Yesterday we headed out to Swords to give you a sneak peek behind-the-scenes ahead of Friday's launch night.
Level 1
Jam Park spans across three floors, with seven sections.
Level 1 is home to the main event space.
During the day it's set up with game tables, ping pong and shuffle board, but at night this area can transform into a club or party space.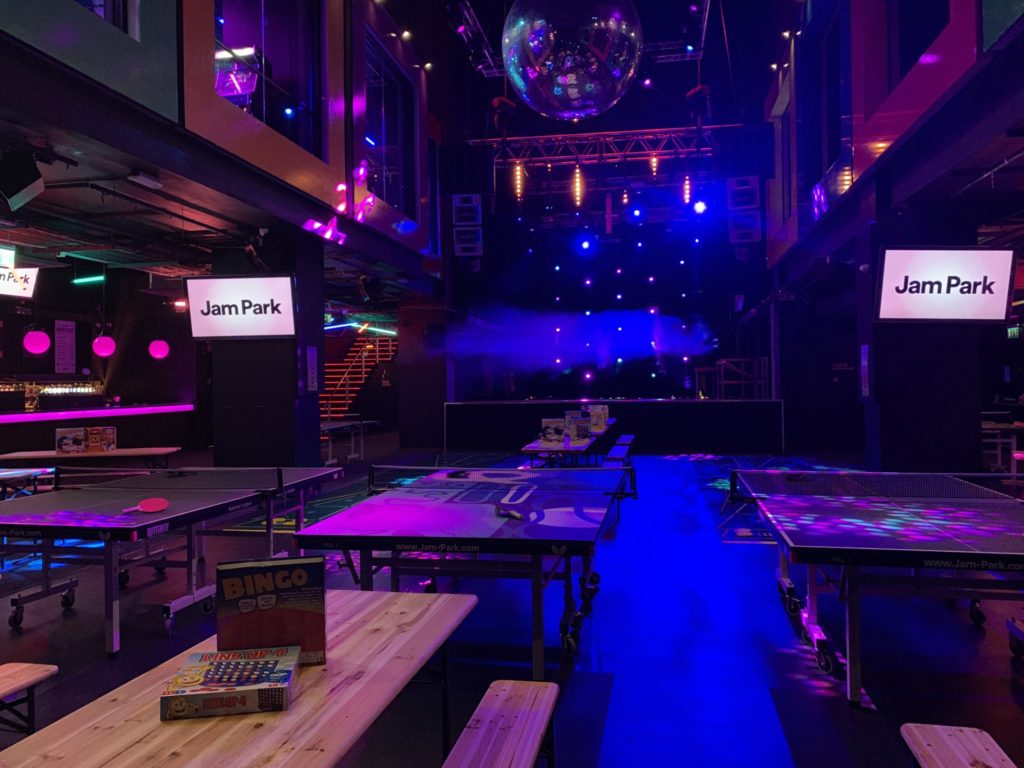 Bodytonic have lots of exciting plans to host club nights here later in the year, but for now this spot is used for parties like Bingo Loco, movie and sports screenings.
On this level there's also three bars, a 150-person capacity outdoor terrace and an exhibition space.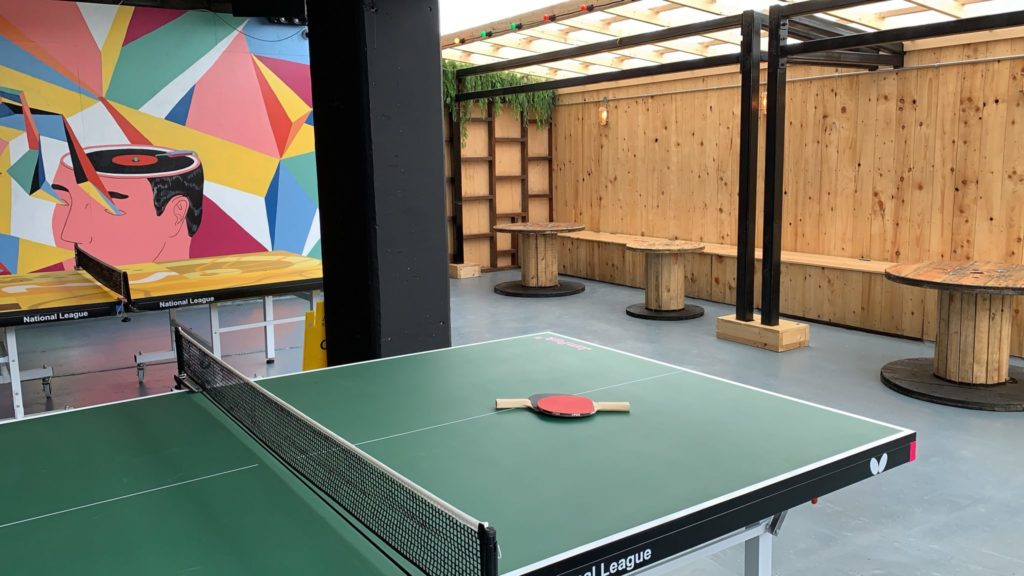 The exhibition space is officially running under the name Studiotonic.
The dedicated gallery for art and science will host local and international exhibitions on rotation throughout the year.
'Synthesis' is first up. It features four artists who usually work in 2D, debuting their 3D sculptural pieces.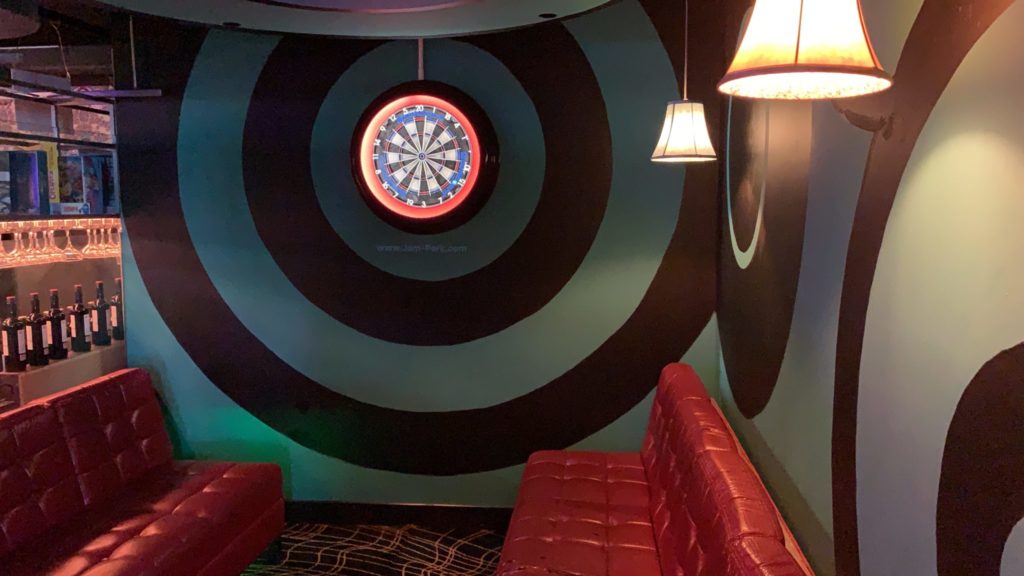 Level 2
Level 2 is where the party rooms live!
There are a number of private spaces that can cater up to 20 people.
While all rooms have karaoke machines, they can also be used for meetings, conferences and karaoke-free parties.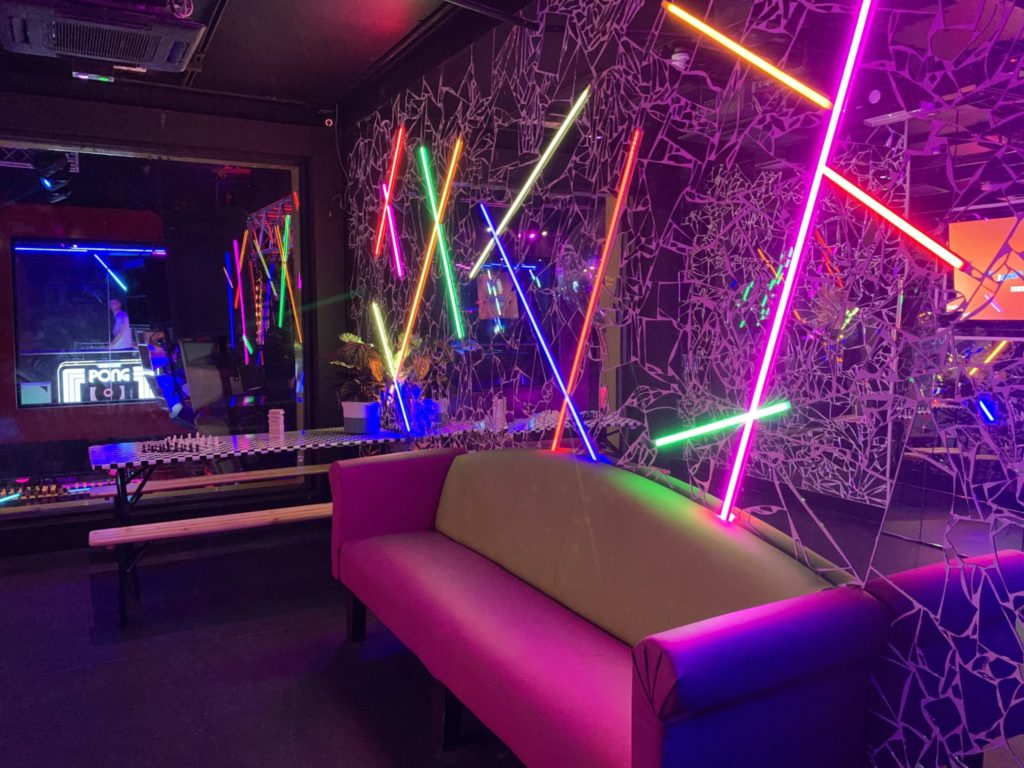 And if that wasn't exciting enough, there's also indoor disco ball crazy golf and a full games room.
Think board games, darts and all your favourite arcade games in a Tokyo style arcade.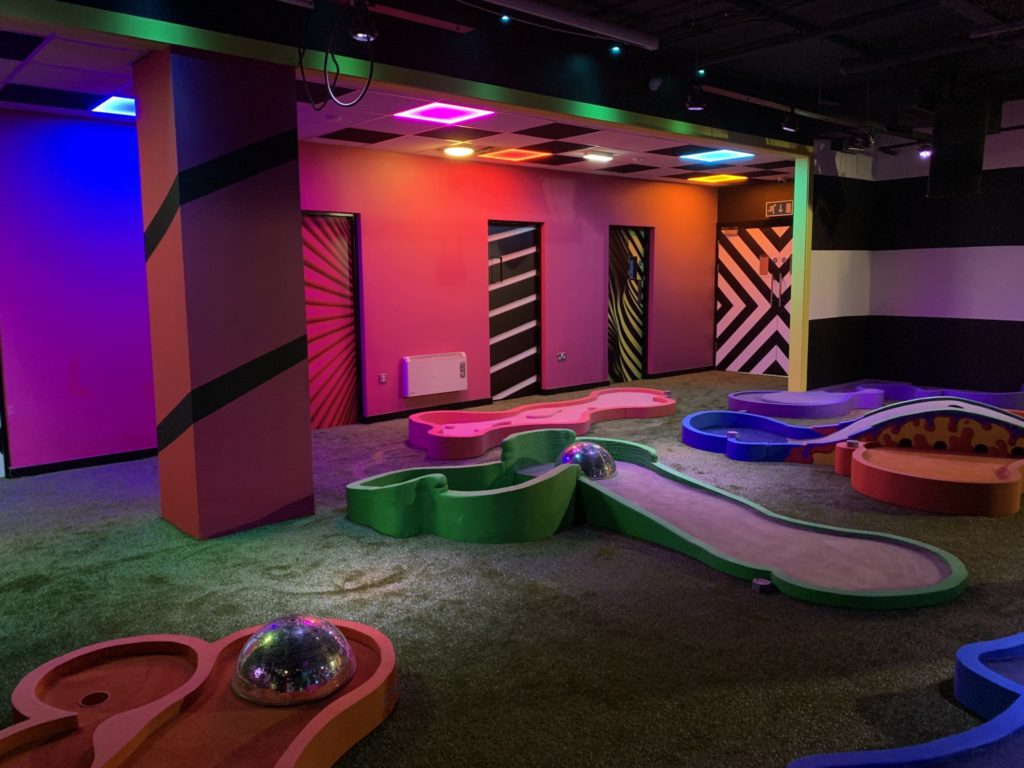 We didn't get a look inside because they're top secret, but there's also two escape rooms.
They can cater for up to six people and you've got 30 minutes to get out!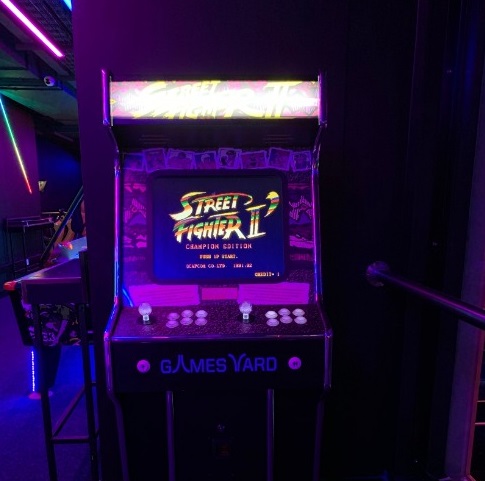 Level 3
While you can order food to any floor, Level 3 is the official home to the Eatery.
The food is seriously good with gluten free, veggie and vegan options.
We recommend the Mac 'N' Cheese Bits and the Cauli wings!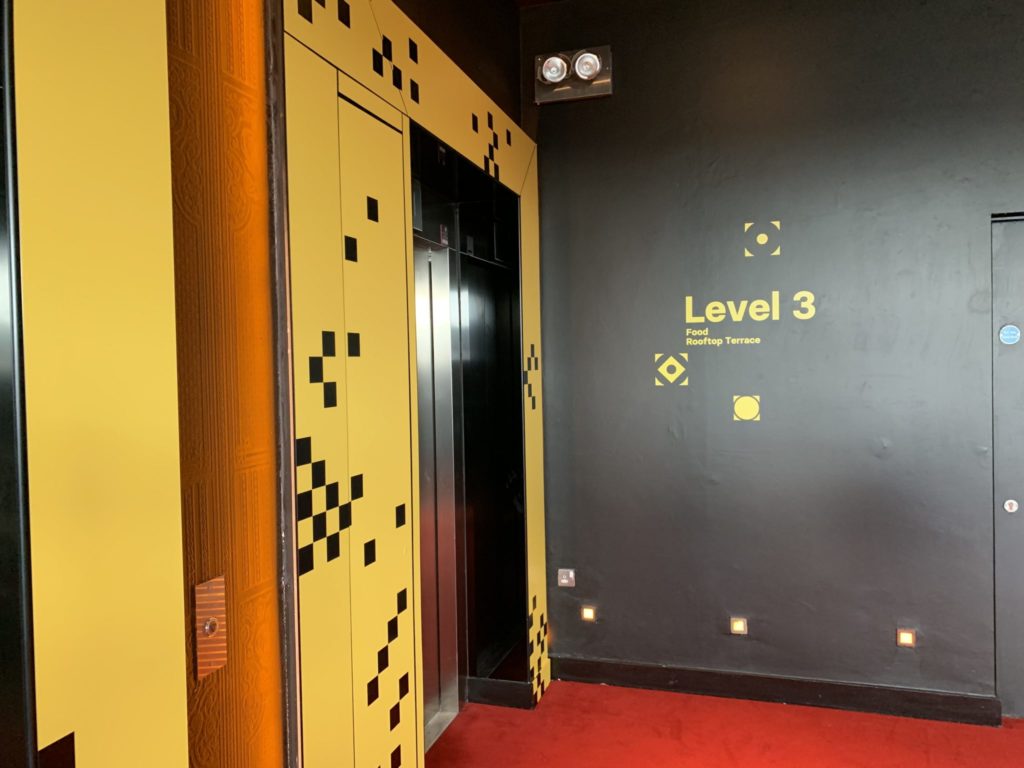 There's also a stacked drinks menu which includes all your favourite cocktails and Boozy Floats.
Kids and dessert-lovers get their own menus too.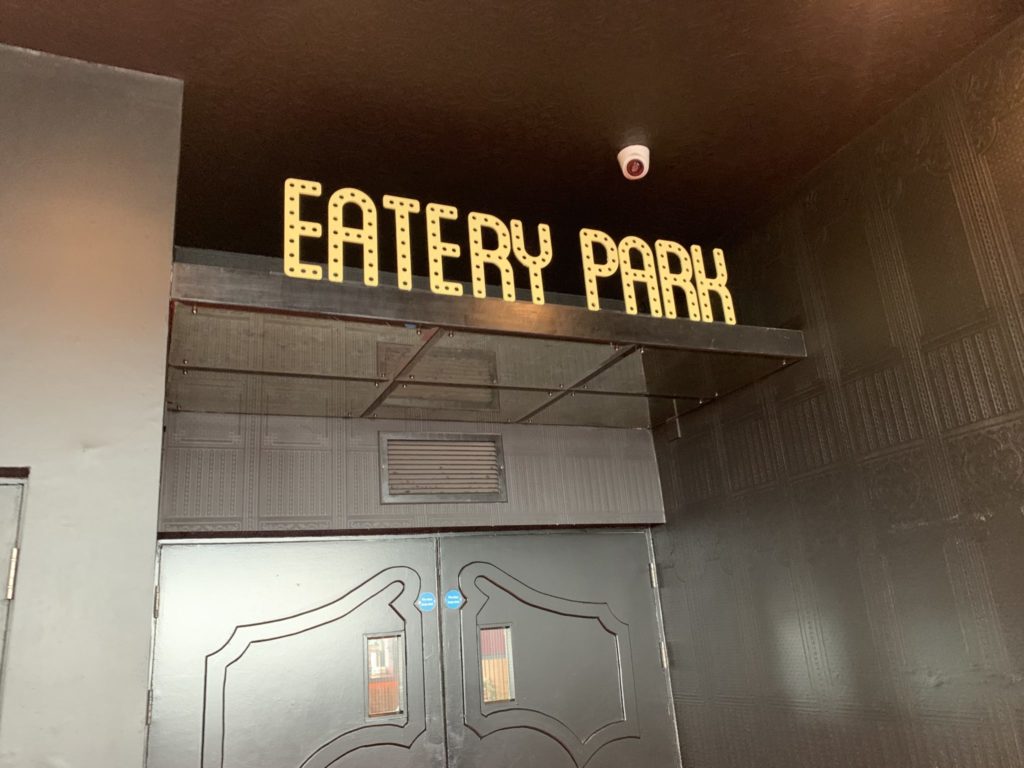 The Eatery opens into The Rooftop area.
Fully heated and equipped with a bar, the space can be used for all sorts of events and parties.
There's even going to be a small farm where Bodytonic plan to grow mint and other cocktail ingredients.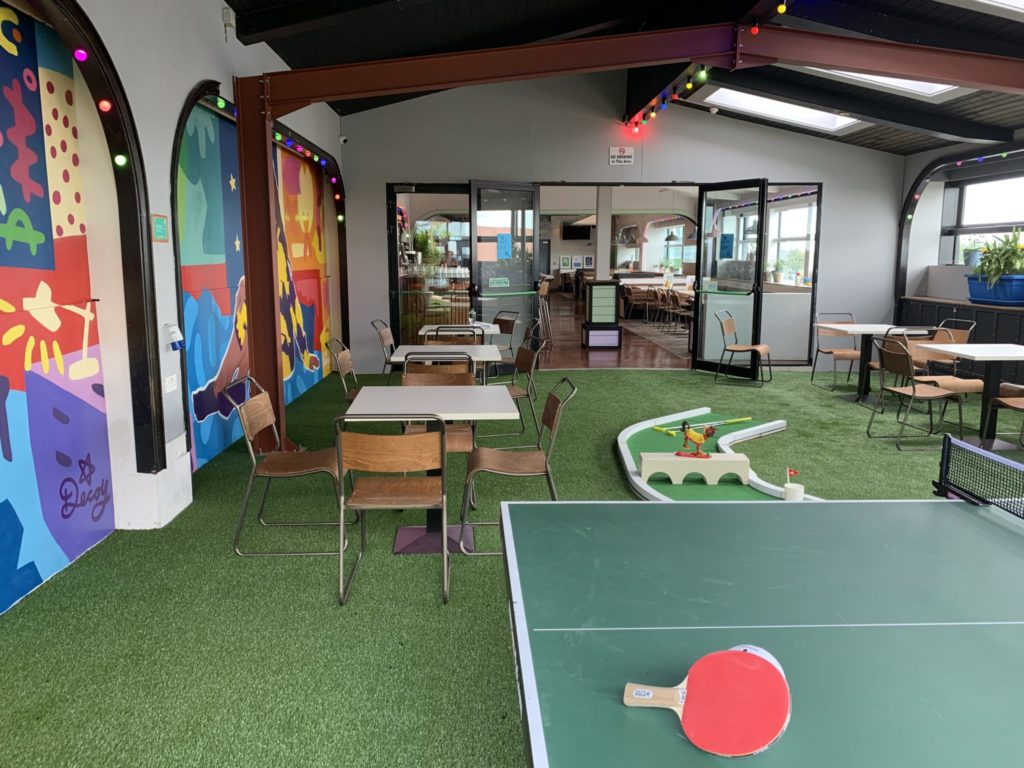 Opening hours, upcoming events & renting a space
Jam Park officially launches this Friday 24th May.
It will open Wednesday - Sunday from 11am until late and children are welcome until 6pm.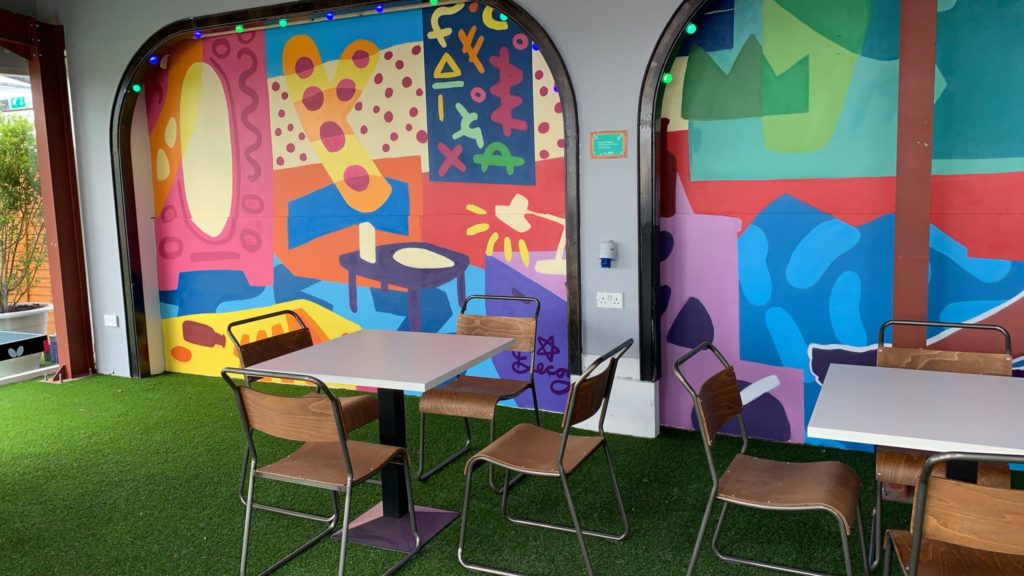 There are lots of exciting events coming over the next few months.
Highlights include Sing For Your Dinner, a brand new party from the people behind Bingo Loco, a screening of the Champions League Final, and plenty of Bottomless Brunch dates.
Check out a full list of events here.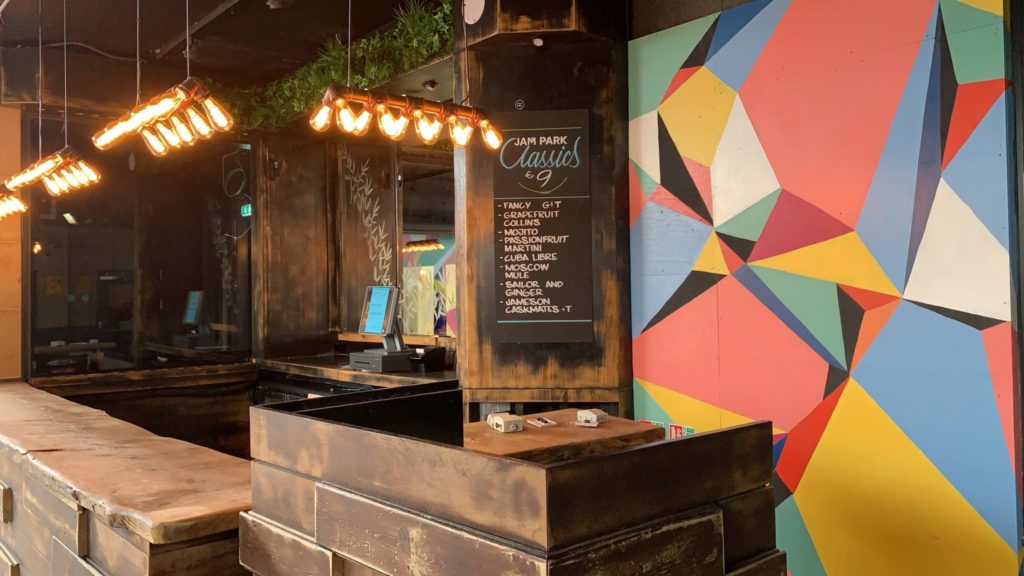 All of the spaces in Jam Park are available for hire.
The venue can accommodate all sorts of bookings from small groups right up to 3,000.
For more info click here.