There is no denying the fact that we have a problem when it comes to mispronouncing certain words. From Irish names like Caoimhe or Meadhbh, to new foods influencing our eating habits, like Quinoa and Acai.
New research by tech giant Huawei, has found Ireland's most mispronounced words, which coincides with the launch of the Huawei Mate 20 Pro and the confusion surrounding its pronunciation.
If your name is Sadbh, a big congratulations to you! As your name has topped the list of the most mispronounced names. With Gif, a relatively new digital term coming out on top as the most commonly mispronounced word in Ireland.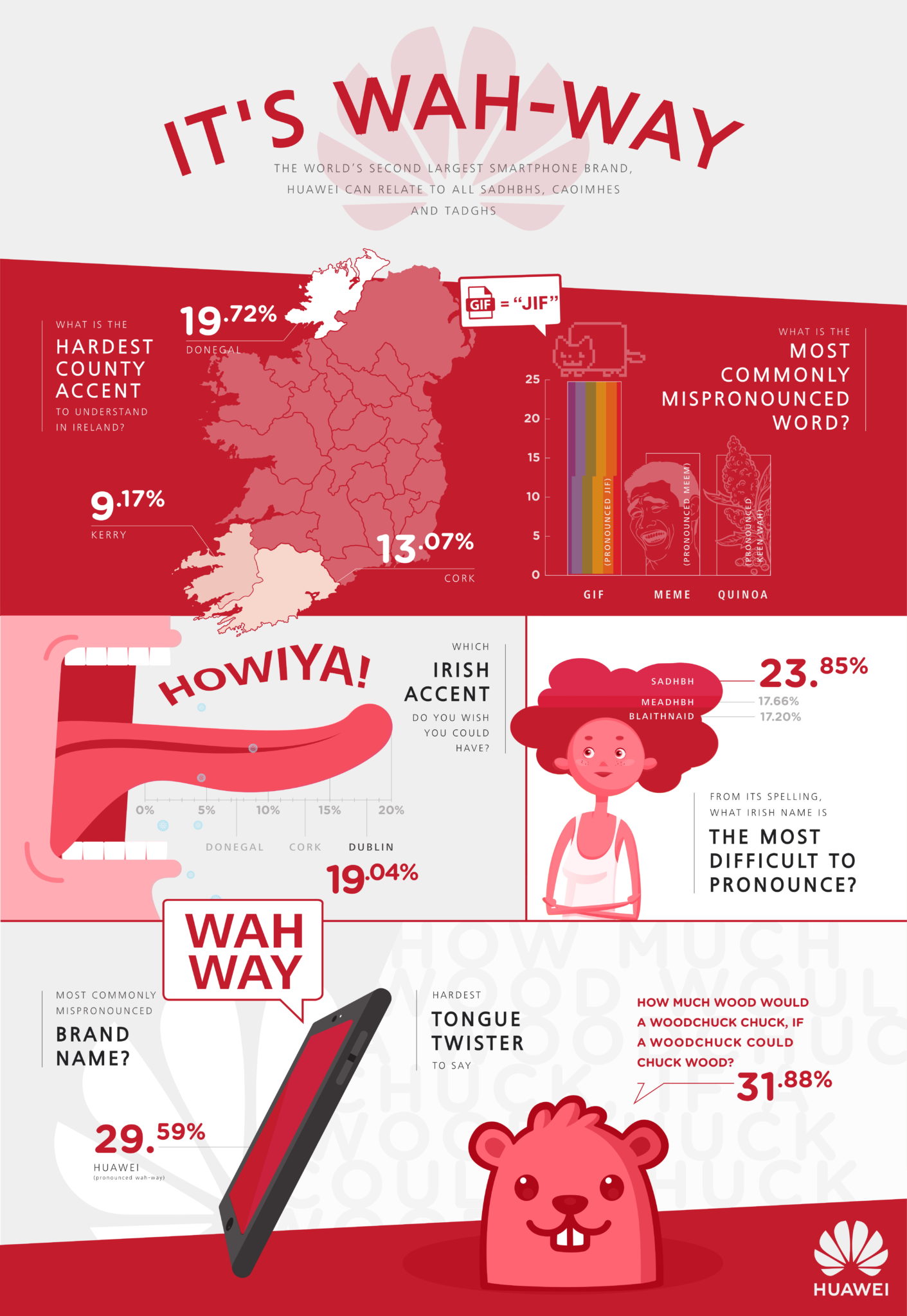 For such a small Island we have quite a number of dialects, which were also put to the test. The title of 'hardest accent to understand' goes to the people of Donegal, with a further 19% of those surveyed wishing they had a Dublin accent.
The survey has also shown that it's not just food or people's names that are often mispronounced, but brands suffer too. Huawei, who carried out this research, found that more than 30% of respondents chose 'Huawei' as the most difficult to pronounce brand name in Ireland…..#ItsWahway.
Huawei has collaborated with popular online Irish personalities to create a series of funny videos to help Irish people understand and pronounce the global brand. The first of these videos sees renowned online comedian Senan Byrne create a hilarious mini mock horror movie which while making his audience laugh teaches them exactly how Huawei should be pronounced.
The Huawei Mate 20 Pro is available now at Vodafone Ireland, Three Ireland, Carphone Warehouse Ireland and Harvey Norman