No rolling, no folding! The Old El Paso Tortilla Pockets are the quick and easy way to make your favourite Mexican meals! Check out this Classic Beef Tortilla recipe.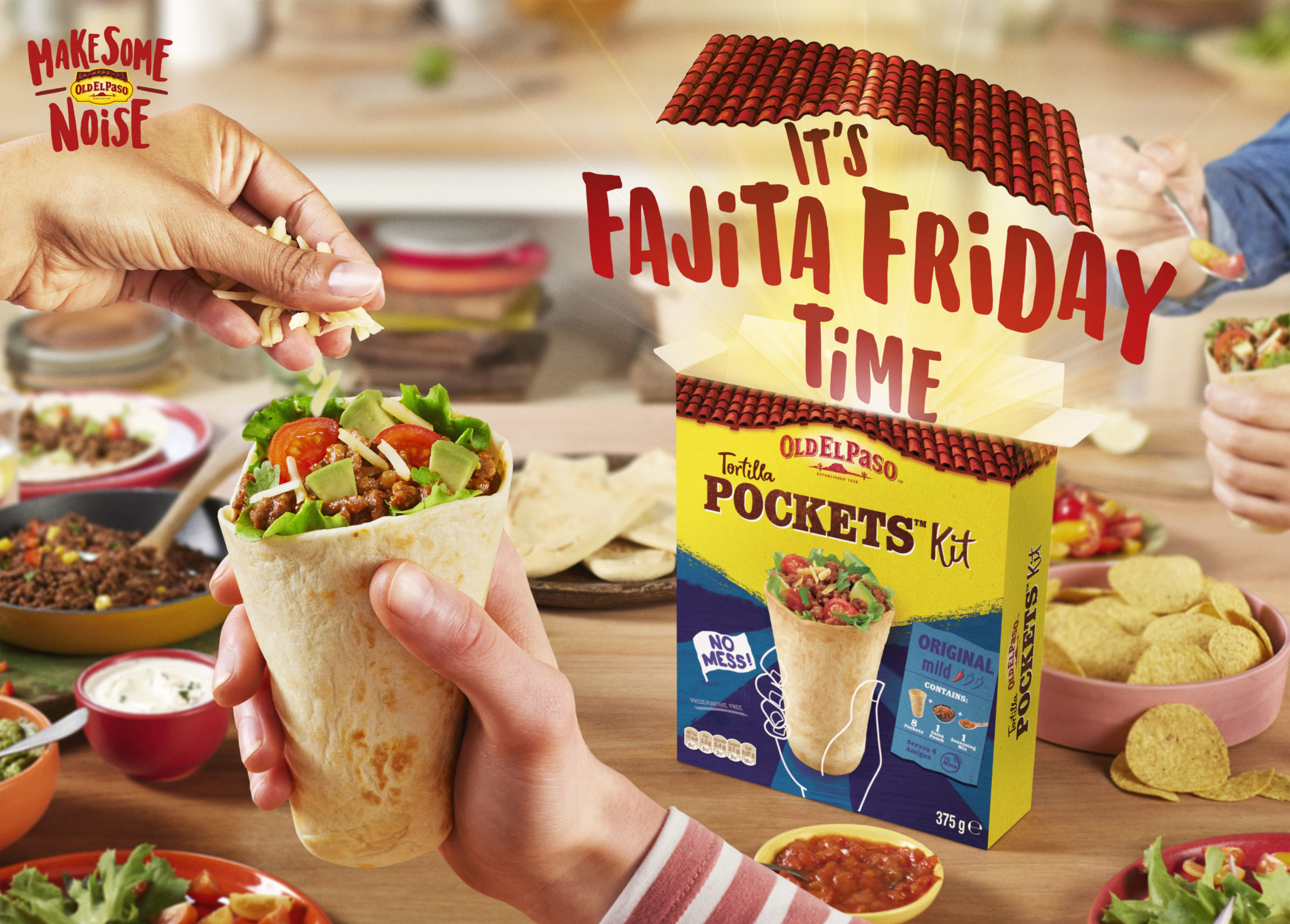 Ingredients
1 small onion, diced
1 tablespoon olive oil
500g beef mince
100g Cheddar cheese, grated
50g mixed salad leaves
2 avocados, peeled, stones removed and flesh diced
100g cherry tomatoes, quartered
Instructions
Heat the oil in a large frying pan over medium-high heat. Cook the onion for 3-4 minutes until soft.
Add the beef and cook, stirring, for 5 minutes, until browned.
Add the seasoning mix from the kit and 150ml water. Bring to the boil then simmer, uncovered, for 10 minutes, stirring occasionally.
Heat the pockets to pack instructions.
Serve the warmed pockets with the beef mixture, cheese, lettuce, avocado, tomatoes and the salsa from the kit in separate bowls, and let everyone fill their own pockets their own way.
Graham and Nathan have taken to the kitchen for the Fajita Faceoff with Old El Paso! Each week they're set to 'Make Some Noise', cooking up a storm and going head-to-head to see who can make each recipe the best.
Vote for your favourite and you could win an Old El Paso hamper of your very own to recreate one of Graham and Nathan's recipes or even come up with something totally unique.
Check out the video below and vote here.