Mango Habanero Wings are Domino's spiciest dish yet
Mango Habanero Wings are the latest chicken dish to join the Domino's menu.
In addition to Chicken Wings, Chicken Strippers, FRANK'S RedHot Wings, Spicy BBQ Wings and Chicken Kickers, the new wings are the pizza chain's spiciest creation yet.
Coated in a fiery habanero chilli and mango glaze, Domino's created the wings for those who like seriously hot food.
Just in case you underestimate just how spicy these wings are, they come with a 3+ Chilli Rating warning!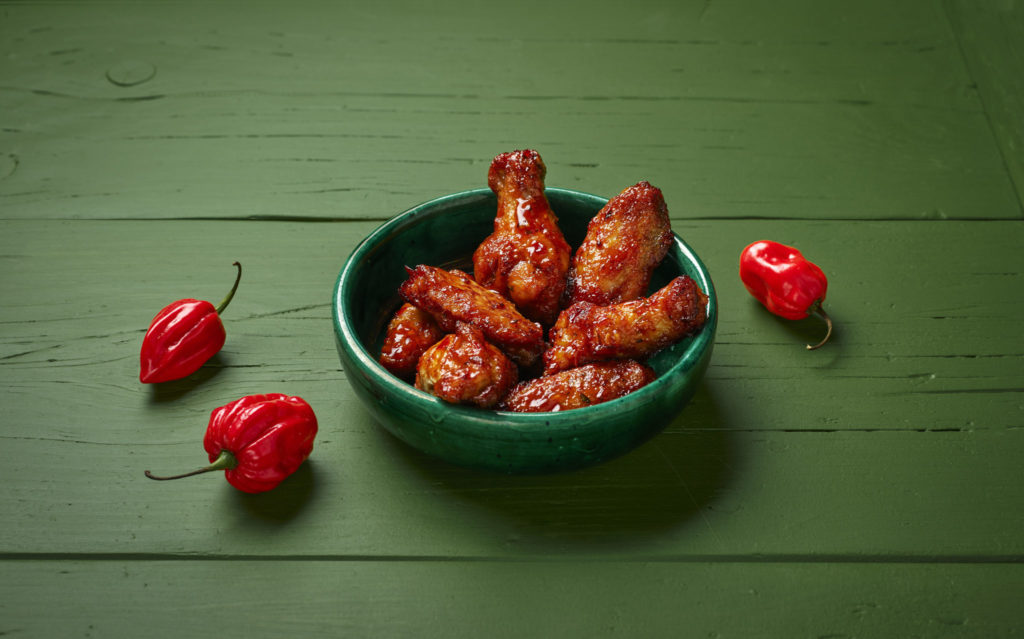 Head of Innovation at Domino's said:
"As customers become more sophisticated in their taste, travelling more and exploring new flavours, they're getting spicier."
"They want to experience different heat levels and are clued up on the specific flavours they're eating. They crave flavour that packs a punch."
The Mango Habanero Chicken Wings are available nationwide from today.