Gifts for pets at Aldi
Aldi have released their 2020 Christmas gift collection for pets.
They launch in all 145 stores from Thursday, December 3rd.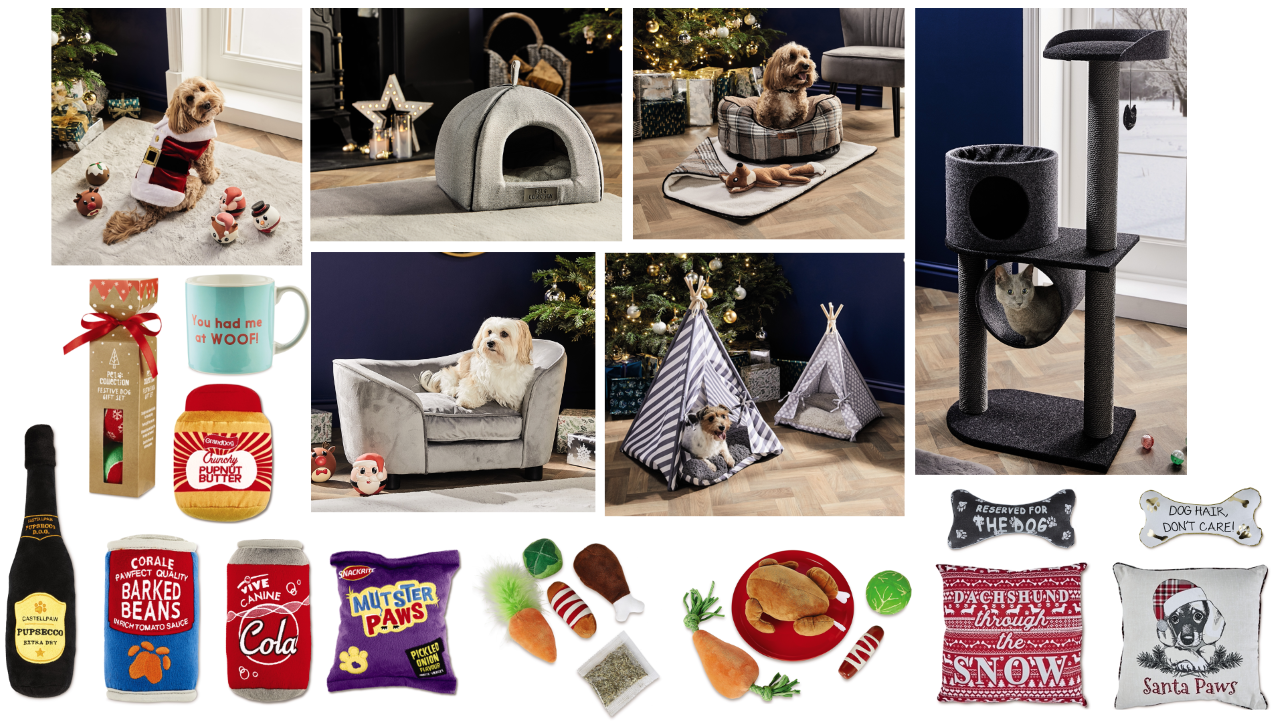 Here's the complete collection from Aldi:
Beds
Dog Cuddle Bundle €24.58 (medium) and €29.50 (large)
A matching luxury bed, blanket and toy for your four-legged friend.
Choose from chocolate check, grey velour or grey herringbone.
Available in medium 63 x 51 x 25cm or large 80 x 65 x 30cm.
Pet Tepee €14.74
A contemporary, easy to put up tepee for your family pet.
Available in grey stripe, plain grey or grey spot.
Available in small 140 x 710 x 140mm or medium 160 x 890 x 160mm.
Cat Igloo Bed €14.74
A soft and comfortable igloo bed for your cat to relax in.
Fleece-lined with reversible and removable cushion.
Available in grey herringbone, cream plush, pink plush or grey plush.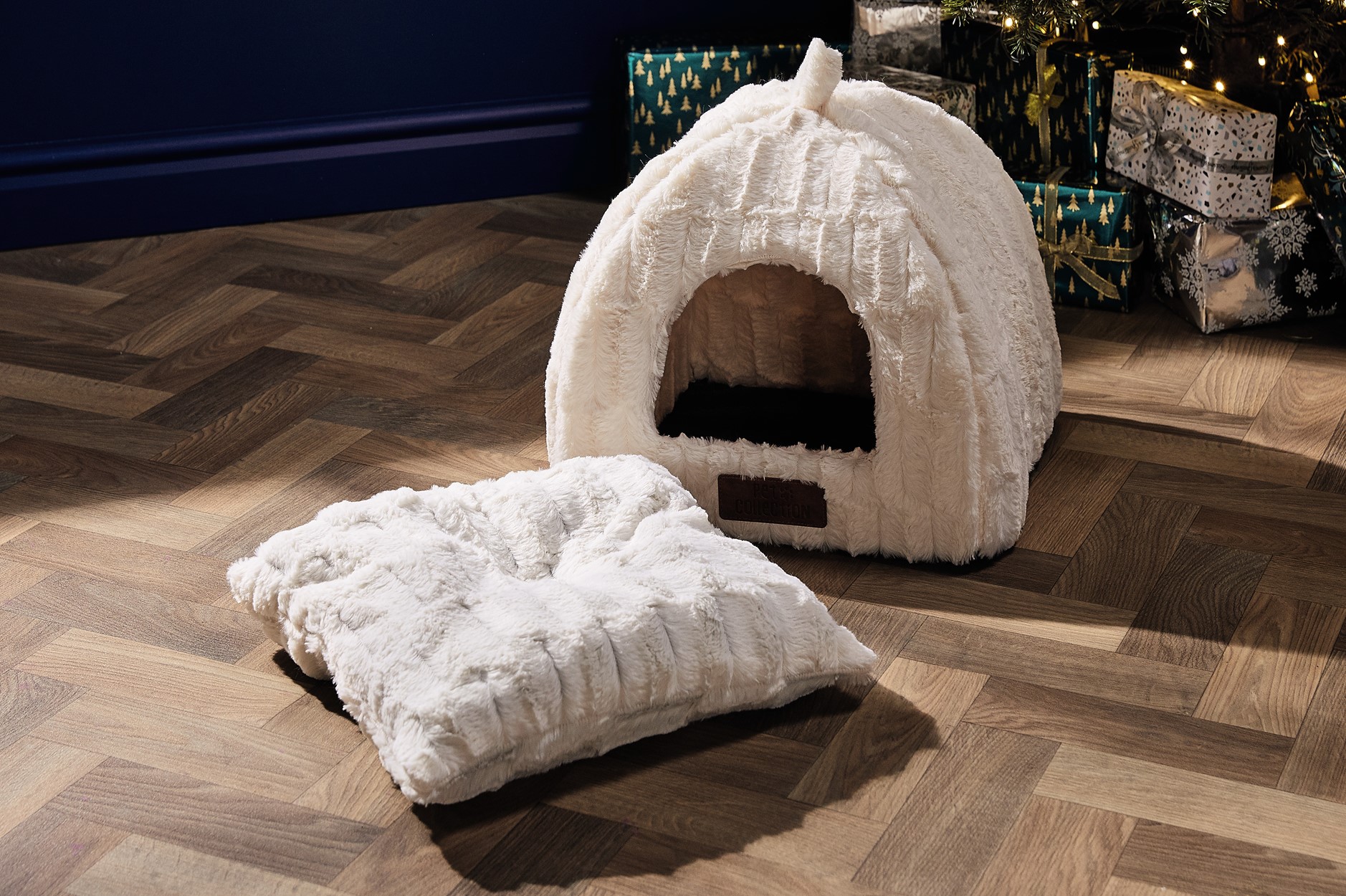 Plush Memory Foam Mattress €29.50 (medium) and €34.42 (large)
Ultimate comfort for your dog.
Choose from grey cord plush or grey faux suede.
Available in medium 60 x 80 x 15.6cm or large 70 x 107 x 16.5cm.
Pet Heat Pad €6.87
Self-heating pet pad to keep your pet warm and cosy while they sleep.
Naturally heats up from the warmth of your pet and the heat insulating inner layer.
Non-slip base. Removable and washable cover. Available in grey faux fur or cream fleece. Approx. 65 x 50 x 2cm.
Pet Sofa Bed €44.25
Enjoy cosy evenings together with your pet.
Plywood frame. Plush removable cushion. Elevated on legs.
Available in grey velour or grey striped. Approx. 70 x 39 x 40cm.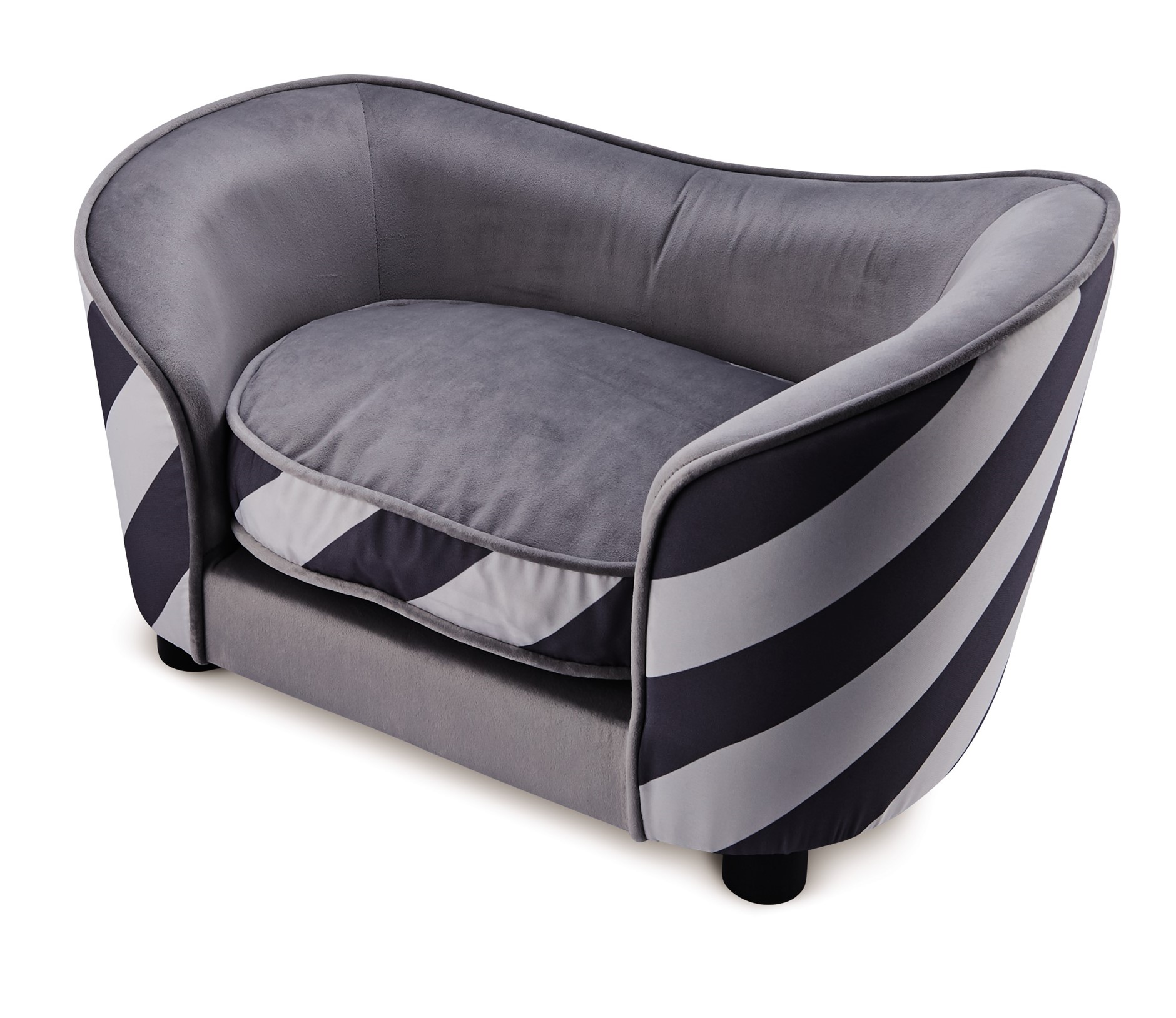 Gifts for pet lovers
Pet Design Apron €5.99
100% cotton apron with pet print. Choose from Pug, Sausage Dog, Dalmatian or cat designs. Approx. 65 x 80cm.
Pet Decorative Cushion €6.87
Choose from Santa Paws in Square design, Dachshund Through the Snow in Square design, Reserved for the Dog in Bone design or Dog Hair Don't Care in Bone design. 
Square cushion approx. 43 x 43cm. Bone cushion approx. 20 x 43cm.
Ceramic Dog/Cat Bowl & Mug Gift Set €6.87
Choose from dog or cat bowl and mug in a gift box.
Bamboo Travel Mug €3.92
Reusable. Choose from Pug, Dachshund, dog all-over print or cat designs.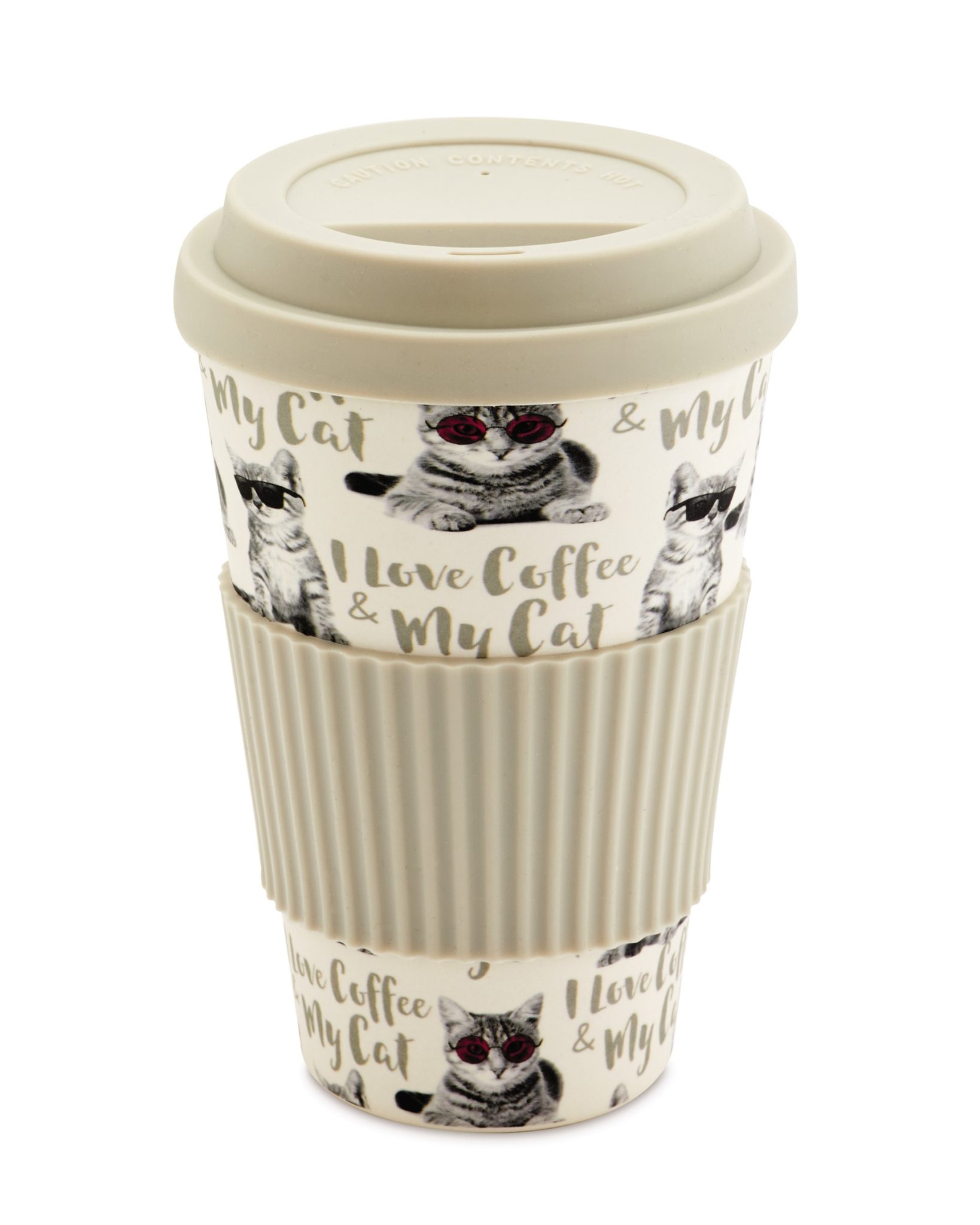 Clothing for dogs
Festive Pet Coat €6.87
Fun festive coat for your dog in soft plush fabric.
Choose from Santa or Elf coat. Sizes XS-XL.
Quilted Dog Coat €7.86
Dog coat with corduroy collar, fleece lining and Velcro fastening.
Available in khaki green, blue tartan or dark red. Sizes S-XL.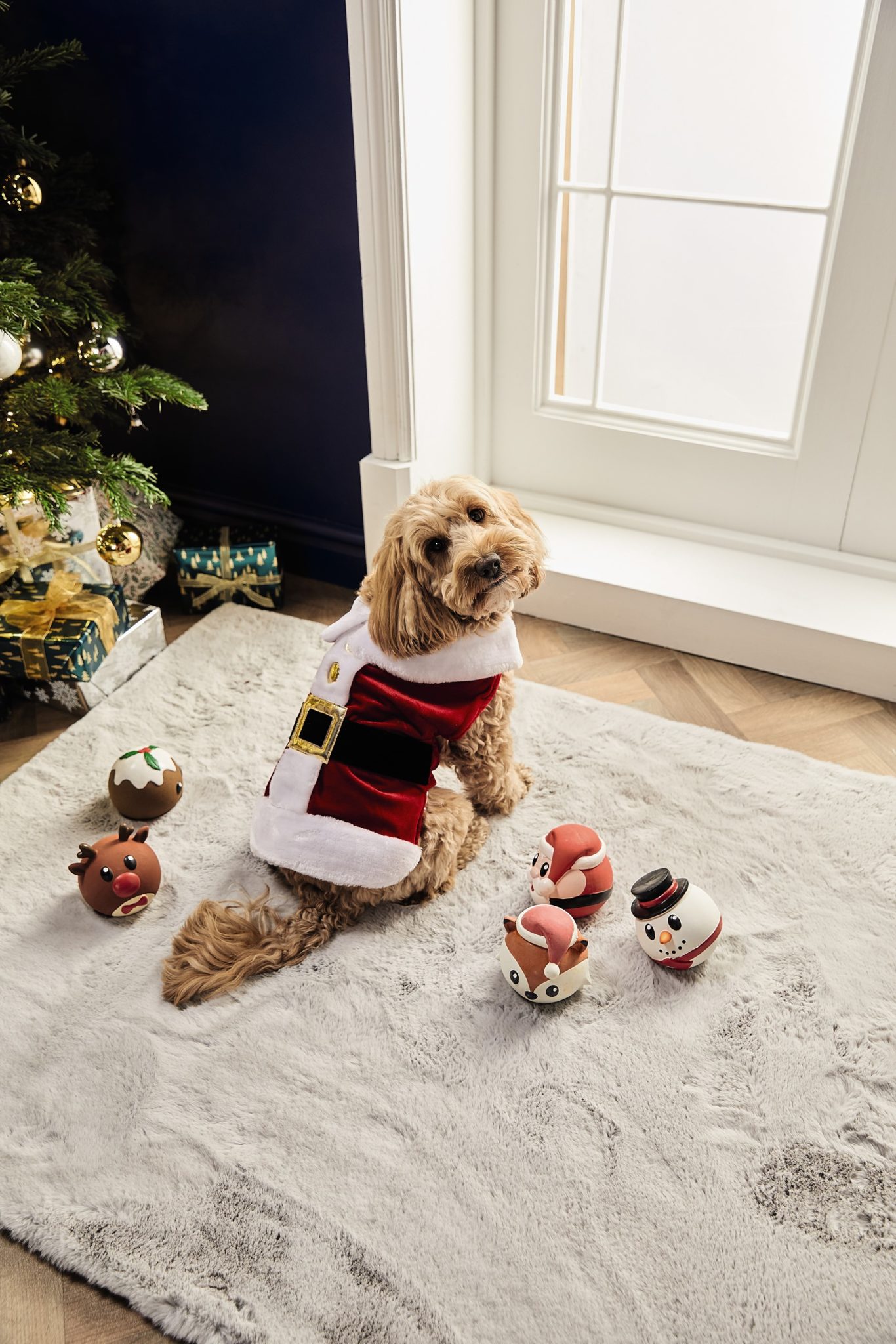 Toys for dogs
Squeaky Christmas Dog Toy €2.94
Choose from Christmas Pudding, Polar Bear, Fox, Santa, Snowman or Reindeer.
Dog Toy Plush Snacks €3.92
Soft plush toy with squeaker. Choose from Pupsecco, Barked Beans, Mutster Paws, Pupnut Butter or Canine Cola.
Dog Dazzler Tug Ball €4.90
Super strong suction cup which will cling to wooden floors and tiles for your dog to pull and play. Available in blue, green or red.
Natural Pet Stocking €6.87
Luxury stocking for your Dog.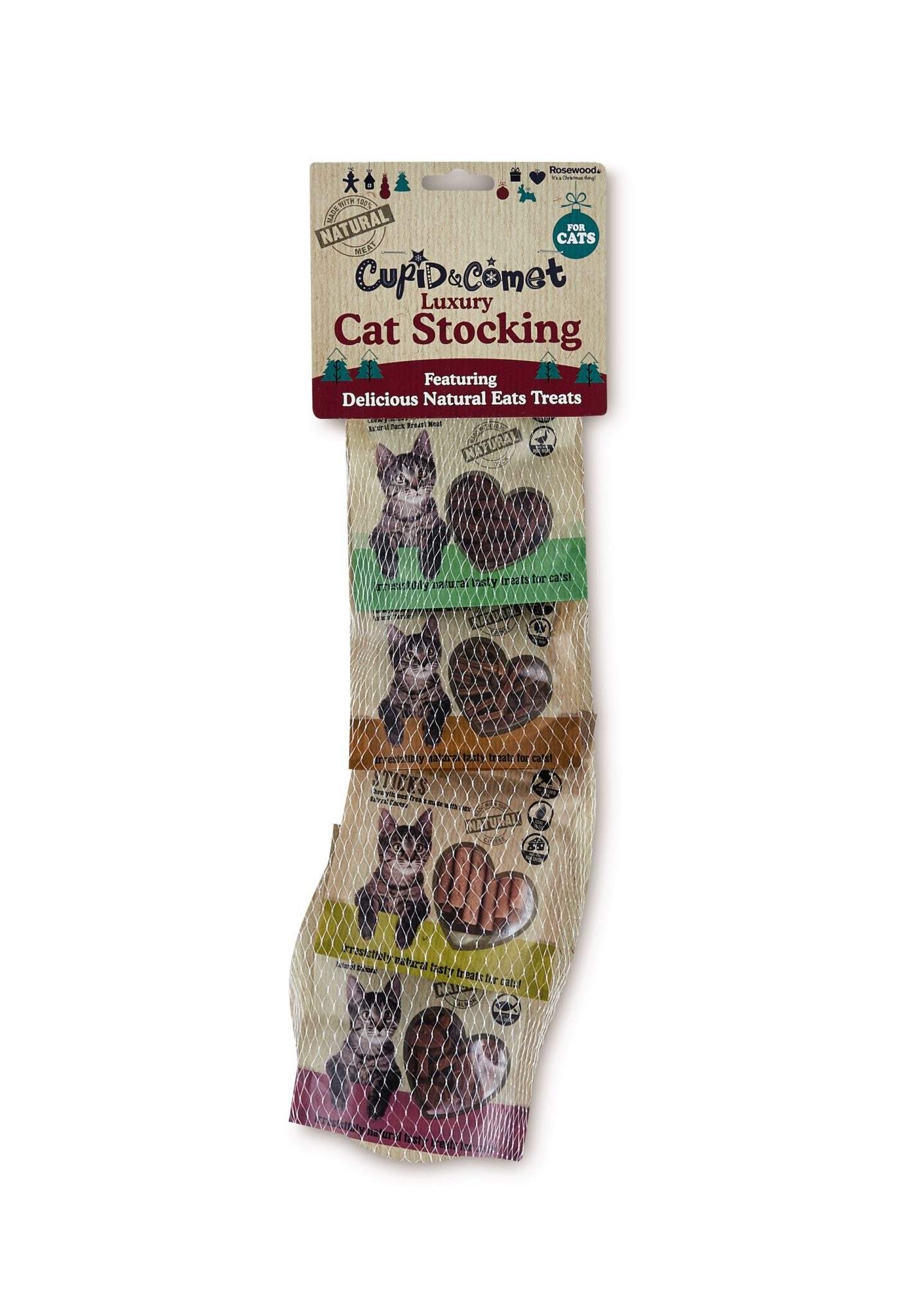 Wobble Wag Giggle ball €9.82
Fun, durable ball your dog will love to play with. Six holes enables your dog to grip the ball. Suitable for indoor and outdoor use.
Dog Plush Christmas Dinner €9.82
Fun dog Christmas dinner toy set including Frisbee Plate, Plush Turkey, Plush Carrot with Rope, Latex Sprout and Latex Pig in Blanket.
Nerf Dog Tennis Ball Blaster €14.74
High-powered blaster launches your dog's favourite tennis ball up to 50 feet in the air! 16" blaster in blue/ orange with ball holder.
Hands-free pick up. Includes 3 non-squeak blue/orange Tennis Ball
Petkit Fountain €39.33
The Eversweet automatic pet drinking fountain is a smart way of ensuring your pets always have fresh, filtered water throughout the day and night. Features two different running modes – smart or normal.
Clears water of impurities with a triple purifying system. LED indicator for filter change.
Ultra silent design. Auto shut off. Suitable for dogs and cats. Approx. 2 litre capacity.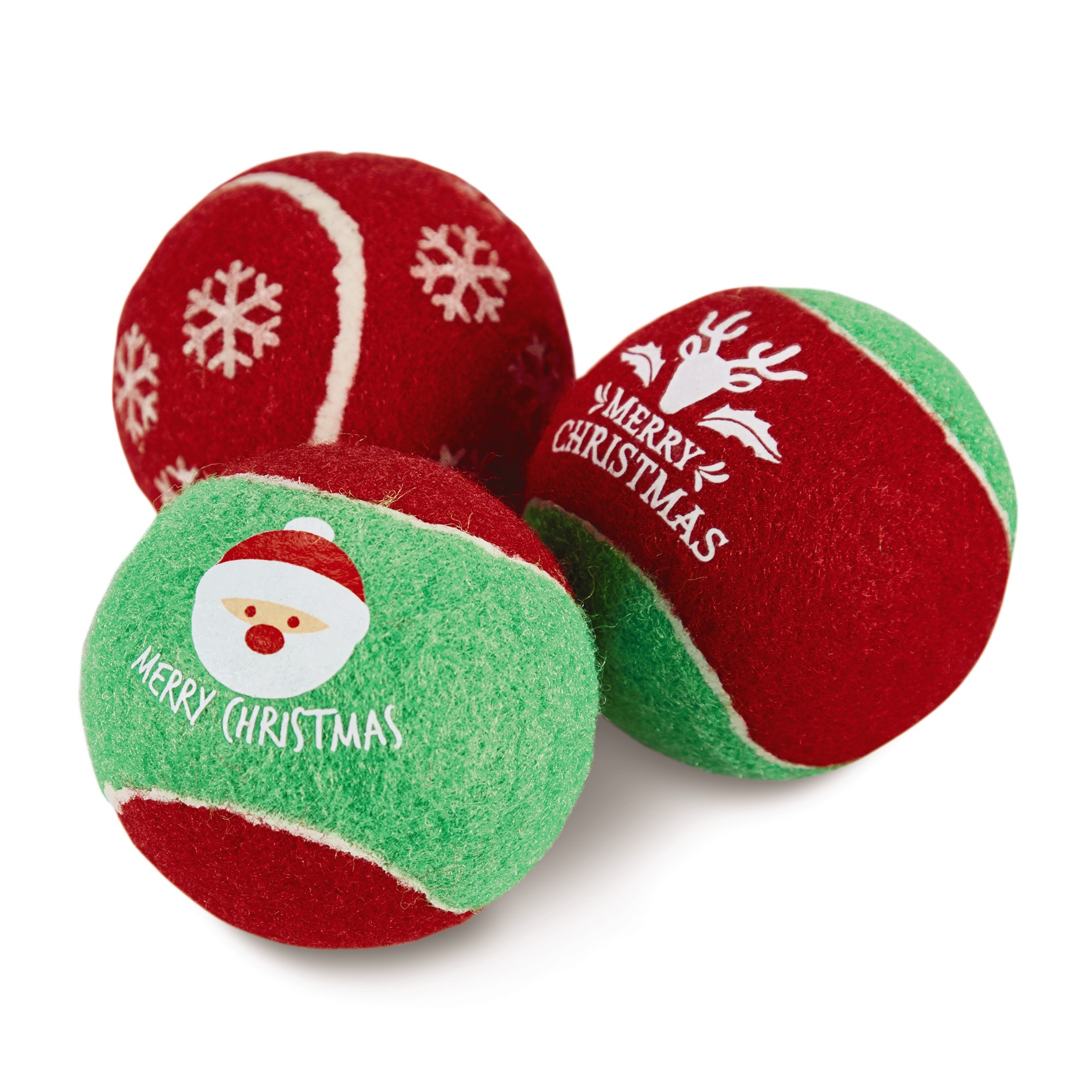 Gifts for cats
Festive Cat Gift Set €1.95 –
Christmas cracker full of balls for your pet to play with. Includes 10 Balls for hours of chasing fun.
Cat Scratcher House €7.86
Reversible scratchpad. Includes a bag of Cat Nip.
Choose from Gingerbread House, Present House or Lamp Post House.
Approx. 34.5 x 25 x 48.5cm.
Cat Plush Christmas Dinner €9.82
Fun cat Christmas dinner toy set including Cardboard Scratcher, Plush Turkey, Plush Carrot, Plush Sprout, Plush Pig in Blanket and Catnip.
Large Cat Scratcher €39.33
Grey scratcher with 3 levels for your cat to play and sleep on.
Easy to put together. Approx. 560 x 360 x 122cm.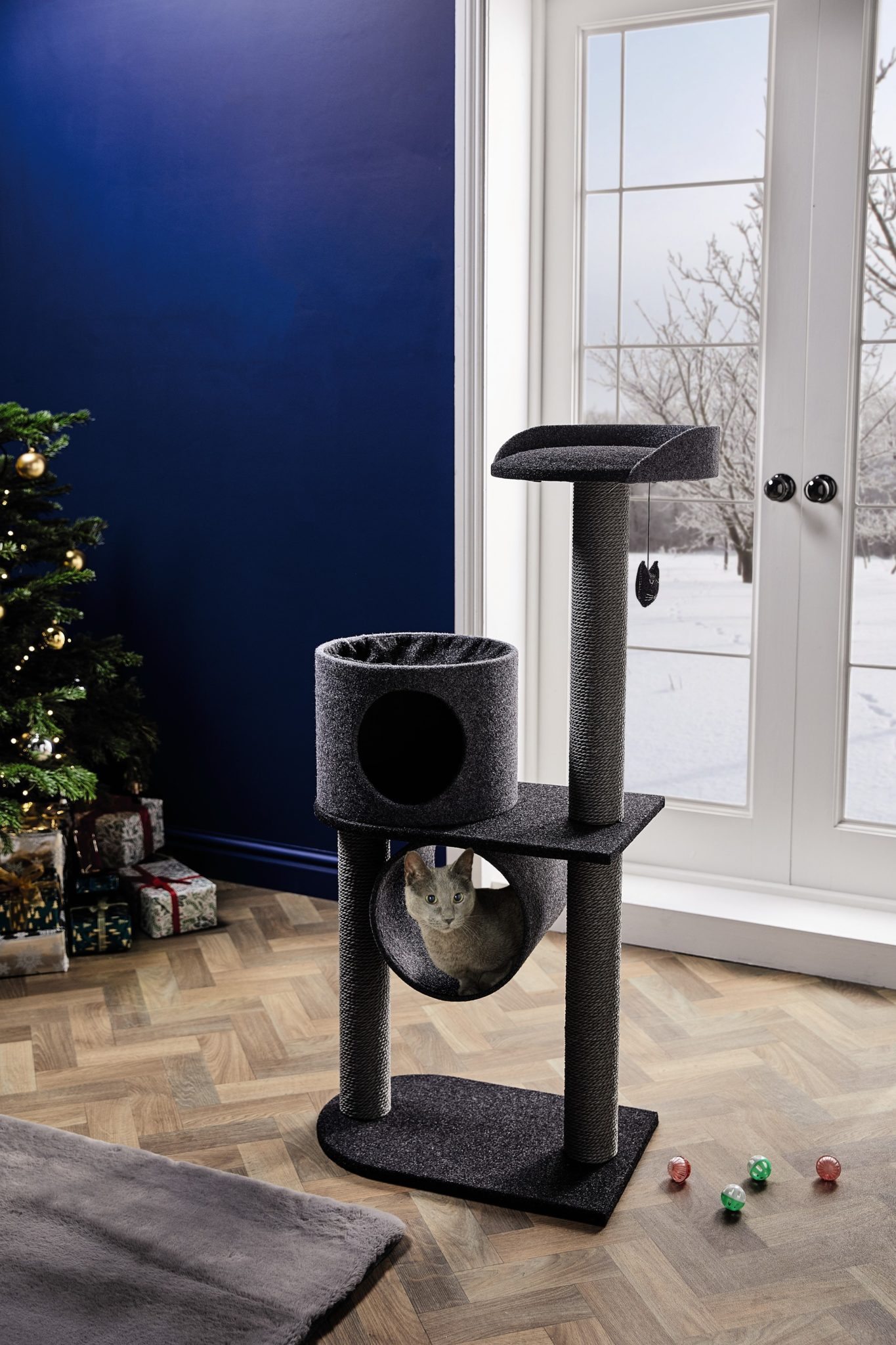 Aldi opening hours
Aldi are extending their opening hours this Christmas.
Here are the dates and times:
Friday, December 18th – 9am to 10pm
Saturday, December 19th – 9am to 10pm
Sunday, December 20th – 8am to 10pm
Monday, December 21st – 8am to 11pm
Tuesday, December 22nd – 8am – 11pm
Wednesday, December 23rd – 8am to 11pm
Thursday, December 24th – 8am to 7pm
Happy shopping!