Celebs react to Shawn Mendes and Camila Cabello at the VMAs
Shawn Mendes and Camila Cabello get up close and personal during their performance of Señorita at the VMAs.
It turns out their fellow celebrities are just as excited about their relationship as we are.
In a video doing the rounds online, Bebe Rexha, Joe Jonas, Sophie Turner and more react to the performance.
Taylor Swift is seen with her mouth wide open in shock as the pair get close on stage.
While Bebe Rexha puts her hands to her head and waves her fists in the air.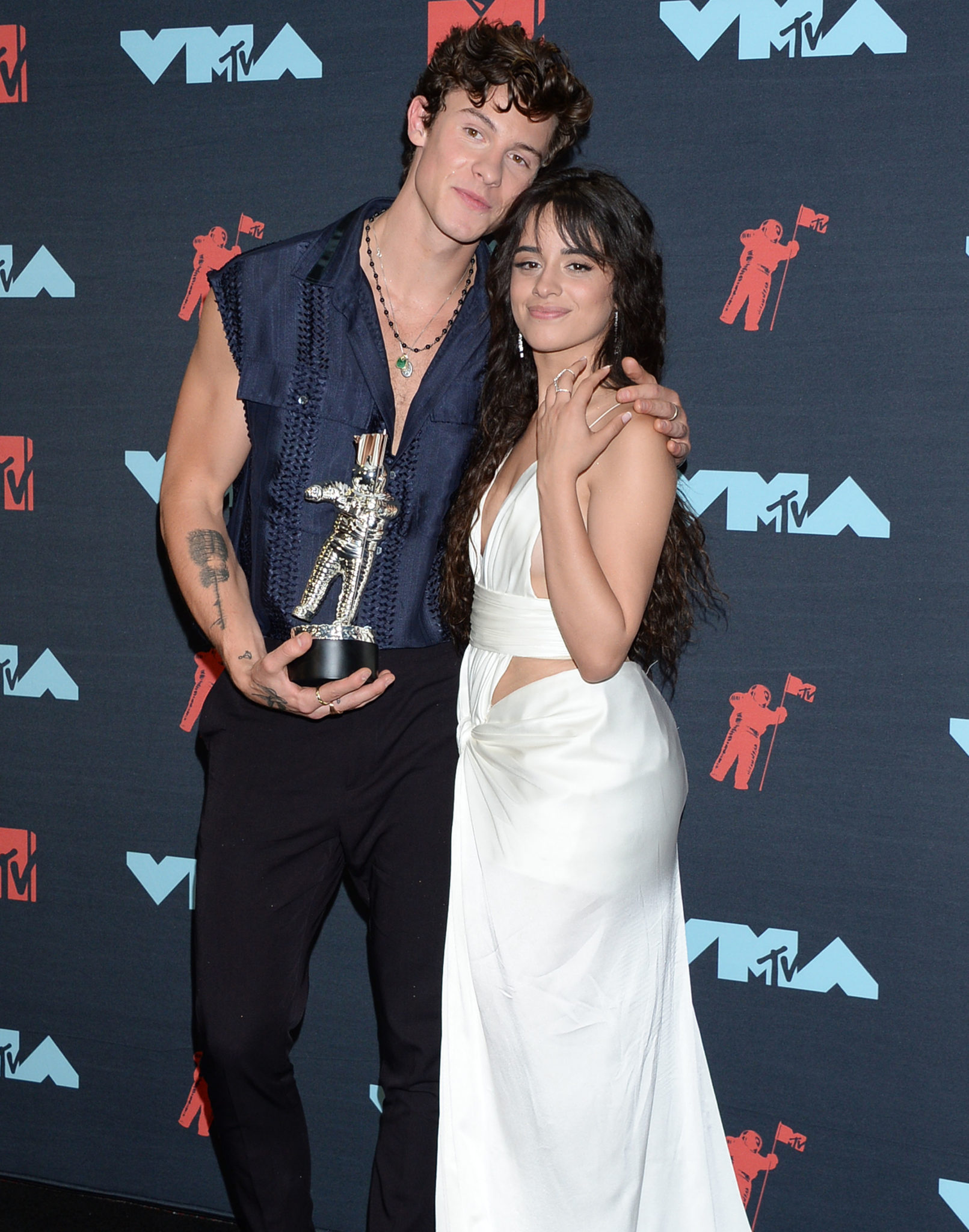 The clip then skips to Sophie Turner, Joe Jonas and Nick Jonas in the audience.
They all stand up and throw their hands in the air to applaud Shawn and Camila.
We're then brought back to a view of Taylor who's fanning herself after the performance.
Joe Jonas, Sophie Turner, and Bebe Rexha's reaction to the end of the Señorita performance is priceless LMAO #VMAs pic.twitter.com/Q4CbylZTAP

— Shawn Mendes Updates (@TrackingSM) August 27, 2019
Shawn and Camila
The alleged couple sparked rumours of a romance after they released their collaboration Senorita. 
The music video for the hit shows Mendes as a bit of a bad boy who swoons over diner waitress Camila.
They dance the night away before things get heated in a hotel room.
Camila and Shawn also collaborated on the 2015 hit, I know What You Did Last Summer.
In a recent interview with Clash Magazine she says that working with Shawn is, 'one of the most natural things in the world...'
'I think I've actually known him the longest out of anybody in the music industry.'
 

View this post on Instagram

 
She goes on, 'we've been in each other's lives for like four or five years, and it's been really beautiful to kinda grow up together…'
'It's actually a really beautiful feeling to know that this person is always going to be in my life, we're always going to love each other.'
Camila and Shawn however, haven't commented on the status of their relationship.
Check out some of the most iconic 2019 VMA looks here and for the full list of winners, go here.