Love Island
SPIN 1038 caught up with the stars of Love Island at their Boohoo launch party this week.
Maura fills us in on the craziest thing a fan has said to her.
She also admits she turned down Dancing with the Stars for Dancing On Ice.
 

View this post on Instagram

 
Meanwhile, Tommy gushes over his girlfriend Molly-Mae and says he sleeps with Ellie Bellie every night.
He also says they're waiting on the furniture for their new apartment to arrive.
And he reveals the struggles that come with living the life of a boxer and a reality TV star at the same time.
 

View this post on Instagram

 
India fills us in on the most surreal experience she's had since leaving the villa.
She also talks about her partner Ovie and how he's become the topic of many of her conversations.
The Longford native made a name for herself on this year's series of Love Island.
She shocked the nation with her brutal honesty and hilarious commentary.
And she made it to the final of the series with her partner Curtis.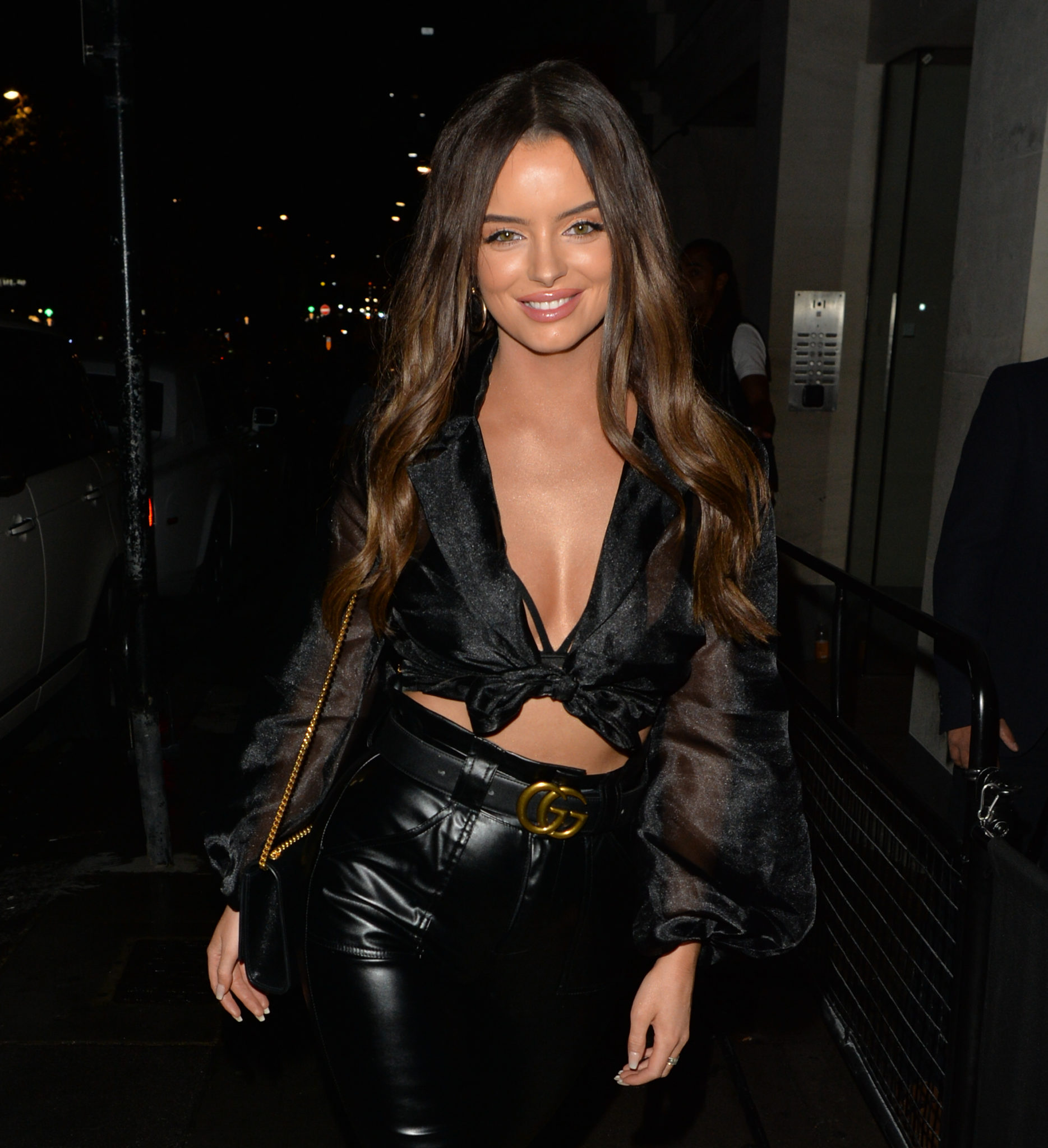 She looked stunning at her boohoo launch party in the Devlin, Ranelagh on Thursday evening.
We asked her what dating advice she has for her fellow Irish women.
The star admits she's only ever been on one first date.
 

View this post on Instagram

 
"You know what, before the villa, I was only on one first date. I've never been on dating apps or anything."
She laughs, "I'd definitely recommend Love Island! I mean I came out with a man so..."
 

View this post on Instagram

 
Maura explains why she's never used online dating apps.
"You know what, I wouldn't say no to them."
"I've just never needed to go on one like I've been in two long-term relationships."
Maura and Curtis
The former islander fills us in on her long distance relationship with Curtis Pritchard.
"I am kept busy and he is too. Obviously it's very different from coming out of the villa..."
"Coming out, this is a normal relationship, you're not gonna see each other every day so I don't find it hard at all."
Despite their exclusivity, Curtis has yet to pop the question and label her his girlfriend.
She tells us, "We've not seen each other now in nearly two weeks but that's because of our hectic schedules."
"I'm happy with the pace we're going in and I think he is as well and we don't feel any pressure to rush things."
Dancing On Ice
Maura revealed earlier this week that she's signed up to star on next year's series of Dancing On Ice.
"I don't go the gym so I think my body is gonna take an awful toll."
"I started training on Monday actually."
She pretty much admits she turned down Dancing with the Stars for Dancing On Ice.
"Ehm... I was asked to give [Dancing with the Stars] a call, but you know what so many things have come around..."
 

View this post on Instagram

 
She explains further, "I can't take everything can I? Ehm... I'm only human, I can only do so much."
"So I'm happy that I'm doing Dancing On Ice... So yeah!"
Life after Love Island
Maura shares with us her strangest fan encounter.
She laughs, "I had a guy tell me that if he had a vagina, he's have fanny flutters!"
The reality stars also reveals what she learned about herself from being on the show.
"I learned actually that I was very competitive. I never realised I was."
"Doing the challenges, I always wanted to win. I remember like you fill out forms before you go onto Love Island..."
"And one of the questions was, 'are you competitive?' and I said, 'absolutely not.'
Maura caught the attention of massive Hollywood star Amy Schumer while she was in the villa.
She tells us she didn't believe it when Caroline Flack told her during the final.
"I thought she was having me on... When I seen the video, I nearly fell off me chair."
Grid Girls
Maura worked as a Monster Energy Grid Girl before Love Island.
She gives her thoughts on the recent calls to ban Grid Girls.
"It never affected my job... I was very very lucky but I do agree that it was a bit ridiculous."
The model explains, "I mean Grid Girls aren't forced into these jobs..."
"We work as Grid Girls 'cause we want to and we enjoy it."
"I think what any woman wants do, they should have the right to do it."
The model made her bombshell appearance on Love Island earlier this summer.
She made it to the final with her partner Ovie who she says she had eyes on from the start.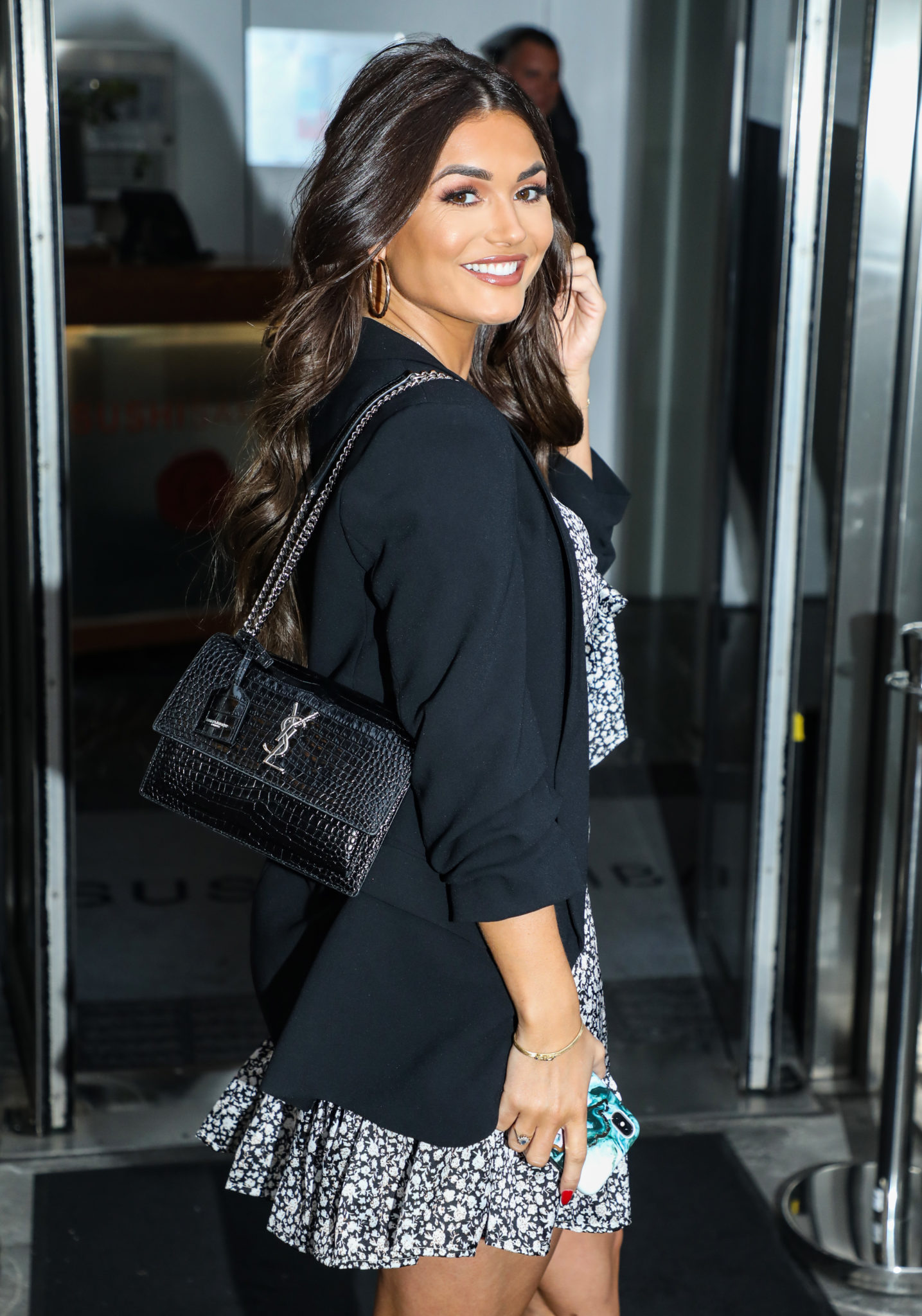 The boohoo ambassador tells us what the most surreal experience since leaving the villa was.
"I think the airport when we got home was probably for me the craziest because we hadn't seen anything."
Maura chimes in, "We hadn't seen as much as a dog!"
"To arrive back in the UK and to have that mad reception was like literally mental."
When asked if she's ever had any weird fan experiences she laughs, "Not really, I just get girls asking about Ovie..."
India admits it's a weird experience entering the villa as a bombshell.
"I watched the show before I went in so I felt like I knew everyone a little bit..."
"And then you arrive and obviously they don't know you... which is really odd."
The model admits Love Island taught her that she's actually quite calm in intense situations.
"I was quite surprised that I could stay calm in situations..."
Maura laughs, "I can't!"
The handsome pro boxer entered the Love Island villa as a bombshell arrival alongside Curtis Pritchard.
He made it to the final with his girlfriend Molly-Mae.
However, he lost out on the winning prize to Amber and Greg.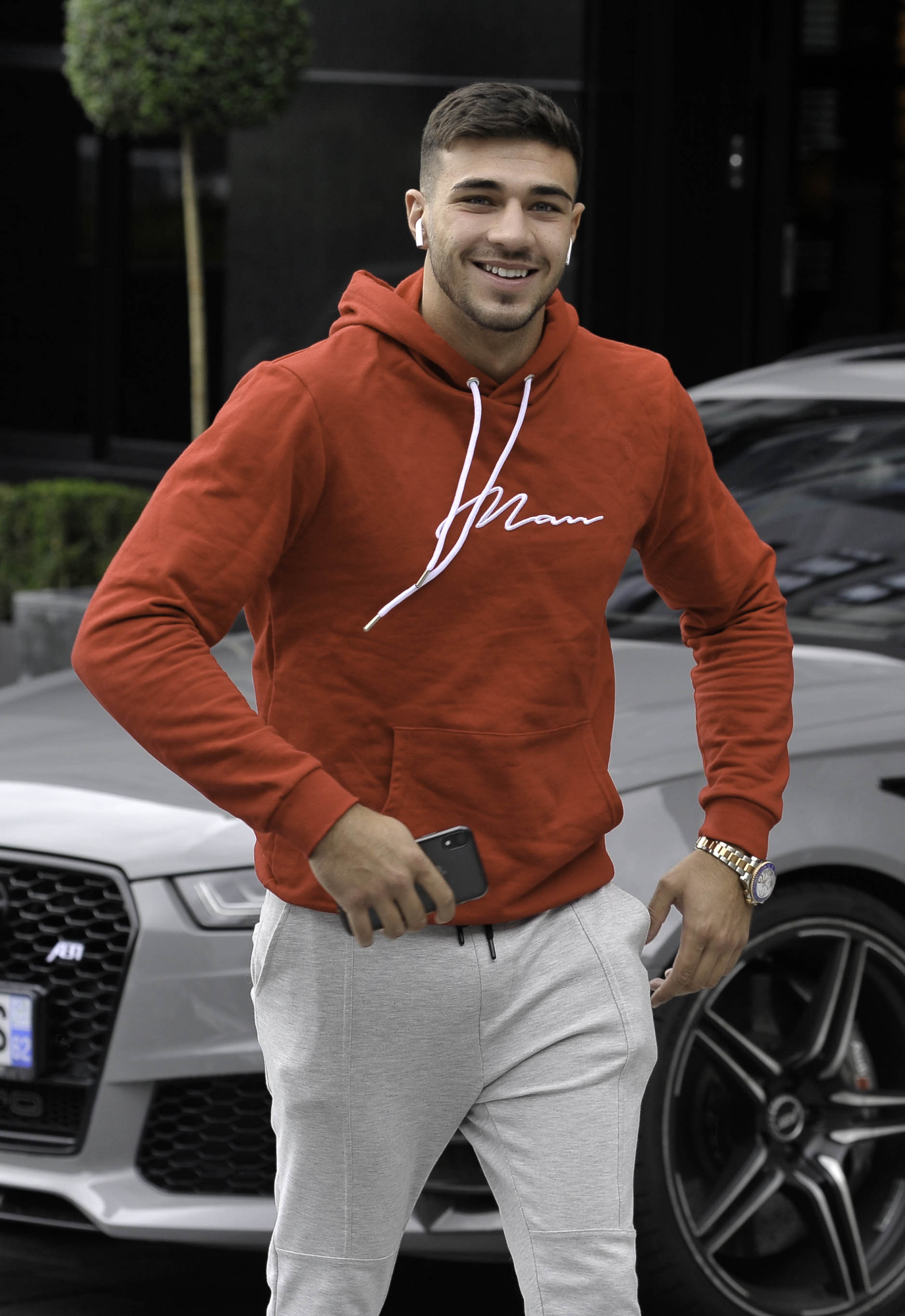 The pro boxer tells us it was very strange coming home to such a big reception at the airport.
He says they don't even know what time it is in the villa proving that they're very much separated from reality.
"Like they say, you don't see anything..."
He tells us his own method for checking the time, "You're trying to guess the time by when the sun comes down."
Maura chimes in, "We figured it out though, didn't we?" He responds, "You did, I didn't!"
The Longford gal explains, "We knew when dinner was coming!"
Boxing
Tommy admits he's found it difficult juggling his boxing career with his reality TV fame.
He tells us, "It's been hard. Obviously you make time for the most important things for you."
"I'm a fighting man it runs through my family generations back... That's what I did before Love Island."
 

View this post on Instagram

 
"Its very important that I return back to that. Boxing has always been number one for me."
He says every chance he gets, he trains, "Yanno even if it'd be three or four in the morning..."
"We need to at the end of the day because boxing is a serious game."
When asked about his life goals, he admits boxing will play a big role in his future.
"I've got a good few fights next year. Make myself known in the boxing world as well as the reality TV world."
"And also takes some good opportunities and start building a proper life and get myself stable."
Molly-Mae
When asked about his relationship with Molly-Mae, Tommy's whole face lights up.
He tells us things are going really well and they just moved in together.
"Waiting for the furniture to come in two weeks."
He explains it's only working for them because they're both committed.
Tommy says they're both putting the time in for each other no matter what.
And because of this, they're always together.
"We've not had one argument, I don't know how it happens, I really don't."
"We've picked an apartment together, we've picked the furniture, the food in the fridge and we've not had one argument."
 

View this post on Instagram

 
When asked how Ellie Bellie is, he responds, "Ellie Bellie's good, Ellie Bellie's sleeping on top of my face every night."
"And he's very comfortable."
We can't wait to see what's next for these three!