Kim and Khloé threaten Kourtney
The latest episode of KUWTK sees Khloé and Kim threaten to fire Kourtney from the show.
They believe she's being way too secretive about her life and it's unfair on them.
"We all made a pact to share our lives. That's our job."
The threats come shortly after Kim and Khloé spot a hickey on their sisters neck.
However, she's very secretive and won't tell them where it came from.
Kourtney tells the girls not to, "worry about it."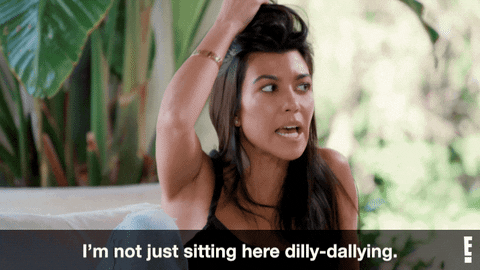 She opens up in confessional, "My sisters are pretty nosey when it comes to anything in my life."
"I try to keep certain things private. I don't like to share about, you know, dating."
This however, isn't good enough for Kim and Khloé.
The sisters team up and follow Kourtney in their car when she leaves the house.
Kim says, "I kind of feel like an a**hole following Kourtney, but early on we all made a pact to share our lives. That's our job."
Kourtney arrives at a home that the girls don't recognise.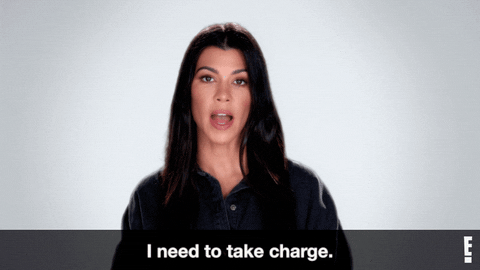 The Poosh.com founder catches them snooping around the property.
She asks, "What are you guys doing here?" Khloé hilariously whispers to Kim, "Just act natural."
Kourtney accuses them of disrespecting her boundaries.
Later in the episode, Kim stumbles across a fan report about the show.
In the report, it says viewers believe Kourtney, "hides a lot of her life from the cameras."
Khloé exclaims, "I'm not surprised that the report says that people don't feel like they know the real Kourtney."
"Sometimes I don't think Kim and I know the real Kourtney."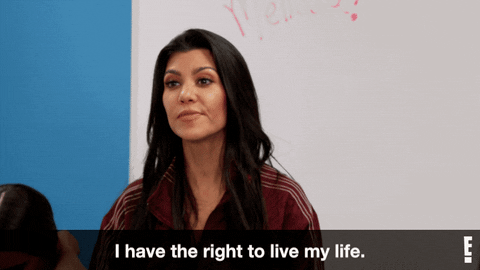 The threat
Kim and Kourtney talk it out over FaceTime but it doesn't end well.
The younger sister remarks, "We have a proposal for you. It starts with an f and ends with a d."
Kourtney tells the cameras, "If Kim thinks she has the power to fire me from our family show? It's just crazy."
Kim and Khloé are also unimpressed by Kris' input - or lack thereof.
Khloé tells her, "You, as our manager, should want this show to be successful."
"And you should talk to Kourtney and say, 'Ok, Kourtney. If you're not willing to bring anything than you're done.'"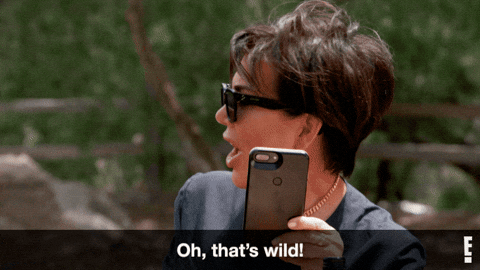 Kim agrees, "Everyone needs a f**king consequence."
"Let's show her. If she doesn't want to show up, if she doesn't want to work, she has too many f**king boundaries, she's out."
Kris and Kourtney chat and decide they don't have much to bring to the show.
Kourtney tells her sisters, "I, of course, am grateful for all the years of filming our show."
"But, you know, I've spent so many years on camera and I'm just in a different head-space."
"It just was a lot of pressure on an everyday life and I've just outgrown that."
"I think the private moments are so special and I just need more of them."
Meanwhile, it's reported Khloé is, 'genuinely confused,' by Caitlyn's comments about her on I'm A Celeb.
Read more here.