Khloé Kardashian on Caitlyn Jenner's accusations
Caitlyn Jenner told her I'm A Celeb camp mates that she hasn't spoken to Khloé Kardashian in nearly six years.
The decathlete claims their rocky relationship began when she came out as transgender in 2015.
It's since been reported that Khloé is, 'genuinely confused,' by Caitlyn's comments.
 

View this post on Instagram

 
Caitlyn opens up to her I'm A Celeb co-stars about coming out as transgender all those years ago.
She reveals her son Brandon was very supportive unlike Khloé who, "was pi**ed off about something..."
"Honestly it's been five, six years and I really haven't talked to her since."
It's a tough day for @Caitlyn_Jenner who's away from her family on Thanksgiving. #ImACeleb pic.twitter.com/jfQApE1wI6

— I'm A Celebrity... (@imacelebrity) November 28, 2019
Sources close to Khloé tell TMZ that the reality star is, 'genuinely confused,' by Caitlyn's comments.
And it seems there's a number of reasons for her bewilderment.
The first one is that Caitlyn came out as transgender in 2015 so the claims of a six year feud don't add up.
 

View this post on Instagram

 
Also, sources say Khloé was nothing but supportive of Caitlyn when she came out.
Things only turned sour between them when Caitlyn threw digs at Khloé's mother Kris in her memoir The Secrets Of My Life.
Caitlyn makes numerous accusations against her ex in the 2017 biography.
 

View this post on Instagram

 
2015 ESPY Awards
Khloé also supported Caitlyn when she was awarded the 'Arthur Ashe Courage Award' at the 2015 ESPY Awards.
She sat in the audience and smiled from ear to ear with Kylie and Kendall as Caitlyn made her acceptance speech.
Here's a video from the moment:
It's also important to note that Khloé sent a bouquet of roses to Caitlyn for her 70th birthday this year.
She couldn't attend the family dinner because she was working.
Sources says she sent Caitlyn a text as well to wish her a happy 70th.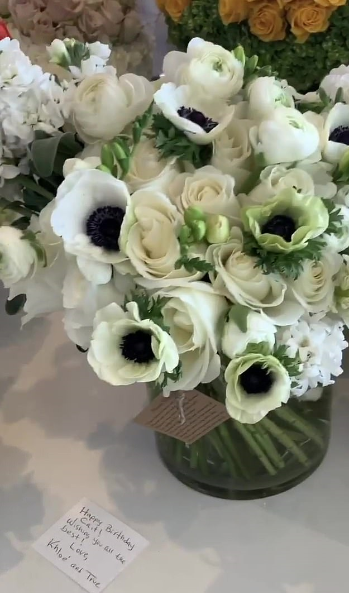 This isn't the only comment Caitlyn's made in the jungle that has caused some controversy on the outside.
She shocked viewers when she told Kate Garraway that she could do with surgery to make her face more feminine.
Read more here.