Kim Kardashian speaks out
Reality star Kim Kardashian claims I'm A Celeb bosses never reached out to the family for appearances or letters from home.
Fans were outraged when Caitlyn Jenner made a solo exit from the show last week.
But it looks like there's more than meets the eye. It all kicks off when Caitlyn's son Brandon claims show bosses, 'set up,' Caitlyn's solo exit.
A fan sends him a direct message asking, 'Why wasn't you at the bridge. So sad seeing your dad upset.'
The fan sent a screenshot of Brandon's response to the Mirror Online this week.
 

View this post on Instagram

 
Caitlyn's son says, 'Honestly, nobody reached out to set it up.'
'I think it might have been a 'storyline' the producers wanted to fabricate in order to get more empathy for Caitlyn.'
'That's how that kind of TV works.' Kim Kardashian retweets an article about Brandon's response last night.
She echoes his comments, 'Exactly what Brandon said!!!!'
'NO ONE from I'm A Celeb even reached out and asked for letters, appearances or anything from any Kardashians or Jenners.'
— Kim Kardashian West (@KimKardashian) December 10, 2019
And it seems Kendall Jenner is in complete agreement.
She retweets Kim's words and simply captions the post, '!!!!'
— Kendall (@KendallJenner) December 10, 2019
Welcome home
In fairness to the family, they made up for their absence with a small welcome home party.
Caitlyn takes to Instagram and shares a picture of 11 silver balloons spelling out, 'welcome home.'
She captions the picture, 'Thank you my baby's @kendalljenner @kyliejenner'
 

View this post on Instagram

 
She also shares a picture of the arrangement of flowers they had made up for her.
'How gorgeous are these from my girls?'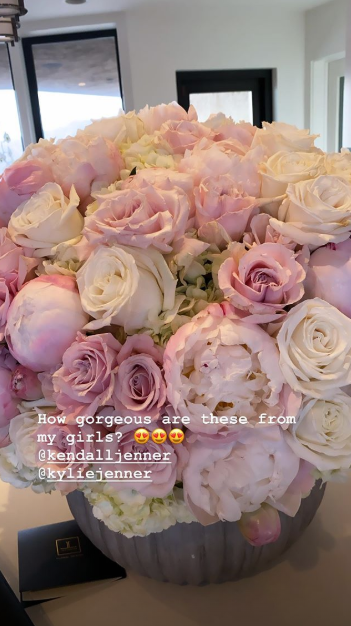 In other Kardashian news, Kim and Khloé are threatening to fire Kourtney from KUWTK.
Read more here.