Justin Bieber faces backlash on April Fools Day
Justin Bieber tricked us into thinking his wife Hailey was pregnant by sharing a picture of an ultrasound on Instagram.
After hundreds congratulated him in the comments section, he revealed it was an April Fools joke.
Many failed to see the humour in it and felt it was disrespectful towards those who can't have children.
 

View this post on Instagram

 
While many believed Hailey was pregnant, there were plenty of people who were sceptical of the announcement.
Ellen De'Generes commented, 'if you're April Fooling me, so help you.'
While Kris Jenner commented, 'Ugh I actually got chills.... I almost cried then I realised what day it is...'
Brent Rivera wrote, 'GOT ME!! wait, unless ur serious and ur gonna be a dad.'
Ludacris even left a two hand-prayer emoji.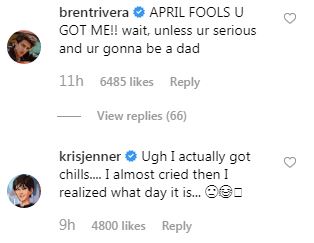 The Bieb's didn't stop here. He wanted everyone to believe it was true.
So, he shared a picture of Hailey lying in what looks like a hospital bed with a doctor by her side.
She's pictured with her hands carefully placed around her belly.
'If U thought it was April fools.'
 

View this post on Instagram

 
April Fools
An hour later, the singer finally decided to own up.
He shared a picture of an ultrasound with a dog photo-shopped into it.
'Wait omg is that a,,, APRIL FOOLS.'
 

View this post on Instagram

 
Justin faces backlash
Following the revelation that Hailey is not pregnant at all, Justin faced backlash in the comments section.
'You and your wife are classless and deplorable pieces of s**t!'
'Pregnancy announcements are no joking matter.'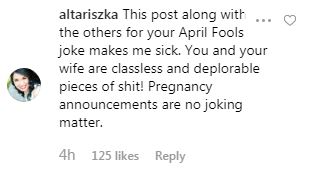 While another wrote, 'I hope karma doesn't haunt you and Hailey for this and when it comes to a time where you actually want children, she can carry and you can give her a child.'
'this is not something to joke about.'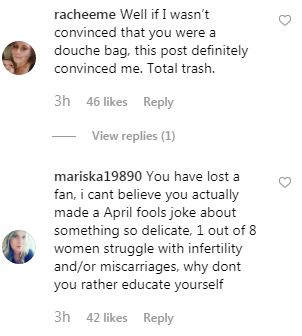 Justin has yet to comment any further.