It seems Hailey Bieber is taking a leaf out of her husbands book and has chopped her hair.
Bieber's blonde hair used to fall past her shoulders but it now stops at her chin and we've no doubt she'll be able to pull it off.
The model shared the new look on her Instagram Stories last night.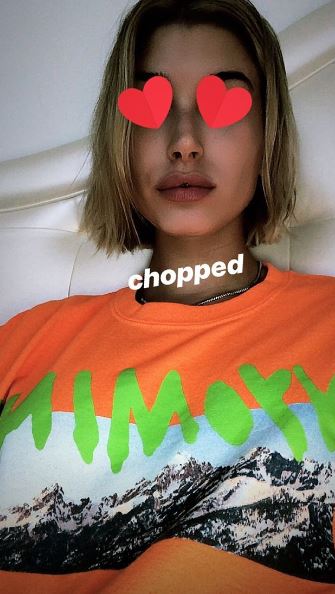 It wasn't long ago that her husband Justin shaved his whole head.
The singer has rocked many hairstyles in the past but his most recent is a trendy buzz cut.
 

View this post on Instagram

 
What's next?