The search for Naya Rivera continues
Glee's Heather Morris is asking what she can do to help as the search for her missing co-star Naya Rivera continues.
The actress went missing during a boat trip with her son on Lake Piru last Wednesday.
 

View this post on Instagram

 
Heather and Naya played partners Brittany and Santana in Glee, which ran from 2009 to 2015.
The 33-year-old has been doing everything she can to help bring Naya home.
She tweeted Ventura Co. Sheriff, asking if she could join in on the search.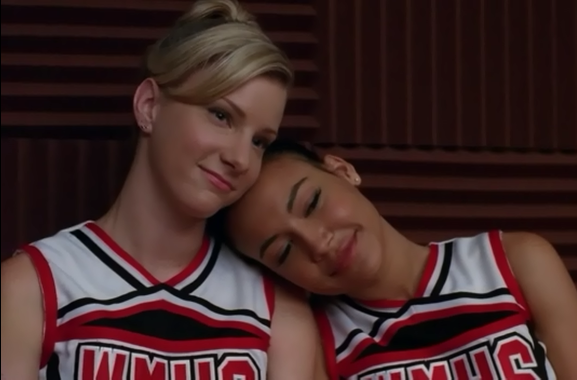 Heather wrote, 'want to help in any way.'
'I have left a message with the department of Rescue and Air today, and I will call again tomorrow. Thank you'
— heather (@HeatherMorrisTV) July 12, 2020
The actress later shared an update with her followers on Twitter.
Heather wrote, 'I have spoken to Sheriff Eric Buschow and rest assured they are using every single one of their resources to locate our Naya.'
'I have full confidence that they're doing everything they can, and probably more.'
 

View this post on Instagram

 
She continued, 'We will hold off on the citizen search and rescue until we get the go ahead that they'll allow volunteers.'
'Understand it's 110 degrees here and if you're not highly trained in search and rescue, this could end up a much more dangerous situation for everybody involved.'
'Please be kind, compassionate and caring for those who are looking for our Naya,' Heather finished.
— heather (@HeatherMorrisTV) July 12, 2020
— heather (@HeatherMorrisTV) July 12, 2020
Other stars speak out
Amber Riley, who played Mercedes in Glee, shared on Instagram that she's still hopeful for Naya's return.
She wrote, 'I still believe in miracles. I still believe she will be found.'
 

View this post on Instagram

 
Meanwhile, Kevin McHale who played Artie in Glee tweeted, 'I cannot begin to understand what Naya's family must be feeling.'
'I know the rest of us are completely shattered, but not without hope. Please respect her family & their privacy in this moment.'
'Please refrain from judging those who don't show their pain on social media.'
— Kevin McHale (@druidDUDE) July 12, 2020
What happened?
According to CBS Los Angeles, Rivera rented a pontoon boat for herself and her son last Wednesday.
Three hours later, her son was found unharmed, asleep in the boat by himself.
A search immediately began, with helicopters, drones and dive teams arriving at the scene.
 

View this post on Instagram

 
The 4-year-old told investigators that he and his mother were swimming.
He returned back to the boat, but she never did.
CBS Los Angeles say it's still unclear how the child himself got back to the boat.
 

View this post on Instagram

 
Capt. Eric Buschow of the sheriff's department spoke to the publication.
He said, "There's a lot of challenges in a reservoir this size, at times with visibility."
"I don't have details yet as to the depth of the area where the boat was found or what conditions they're encountering out there."
 

View this post on Instagram

 
Our thoughts and prayers go out to Naya and her family at this time.