Amber Gill talks all things Love Island
2019 winner Amber Gill opens up about her Love Island ex's, the winter series and more in a brand new interview.
When asked about Greg O'Shea she says, 'Um… who? I don't know who you're talking about!'
Amber says she's not at all worried about staying relevant ahead of the forthcoming winter series.
The former islander opens up during a chat with MailOnline this week.
When asked about Greg she says, 'Um… who? I don't know who you're talking about!'
She goes on, 'No I'm joking, I don't keep in contact with him.'
When asked if they might rekindle their romance she says, 'I don't think the romance is on the cards.'
 

View this post on Instagram

 
It looks like the model has no plans to get back into the dating scene yet.
'To be honest, I haven't really got time to be dating anyone, I'm happy with all the work I've got going on.'
'People think my DMs are poppin' off but they're absolutely not! I wish they were!'
The villa boys
Amber says she doesn't keep in contact with any of the other boys from the villa except for Ovie.
'I keep in contact with majority of the girls, I was really close to Anna so I talk to her the most.'
'I don't really speak to many of the boys, other than Ovie. I was actually with them last night.'
Before her romance with Greg, Amber had her heart broken by Michael Griffiths.
She tells the publication, 'He hasn't contacted me and I haven't contacted him.'
'I'm just super busy so I contact people that I'm actually friends with and close to.'
'I mean, we haven't really kept in touch.'
Winter Love Island
Amber's asked if she's worried about staying relevant with the Love Island winter series fast approaching.
'I feel very fortunate to have built a platform of myself...'
'And for people to have an image of me being just myself and my personality, not for being in a relationship.'
 

View this post on Instagram

 
'I can't imagine there's going to be anyone similar to me because I'm my own person.'
'Everybody's unique, I'm totally different to anyone else so I'm just not worrying about that.'
'I'm me, so people will follow me if they want to.'
'I can't imagine it being like my season, it was heavily focused on the girls and I haven't seen that before.'
'It was all about girl power and the girls sticking together.'
'Me and Anna are not going to fall off just because of another season.'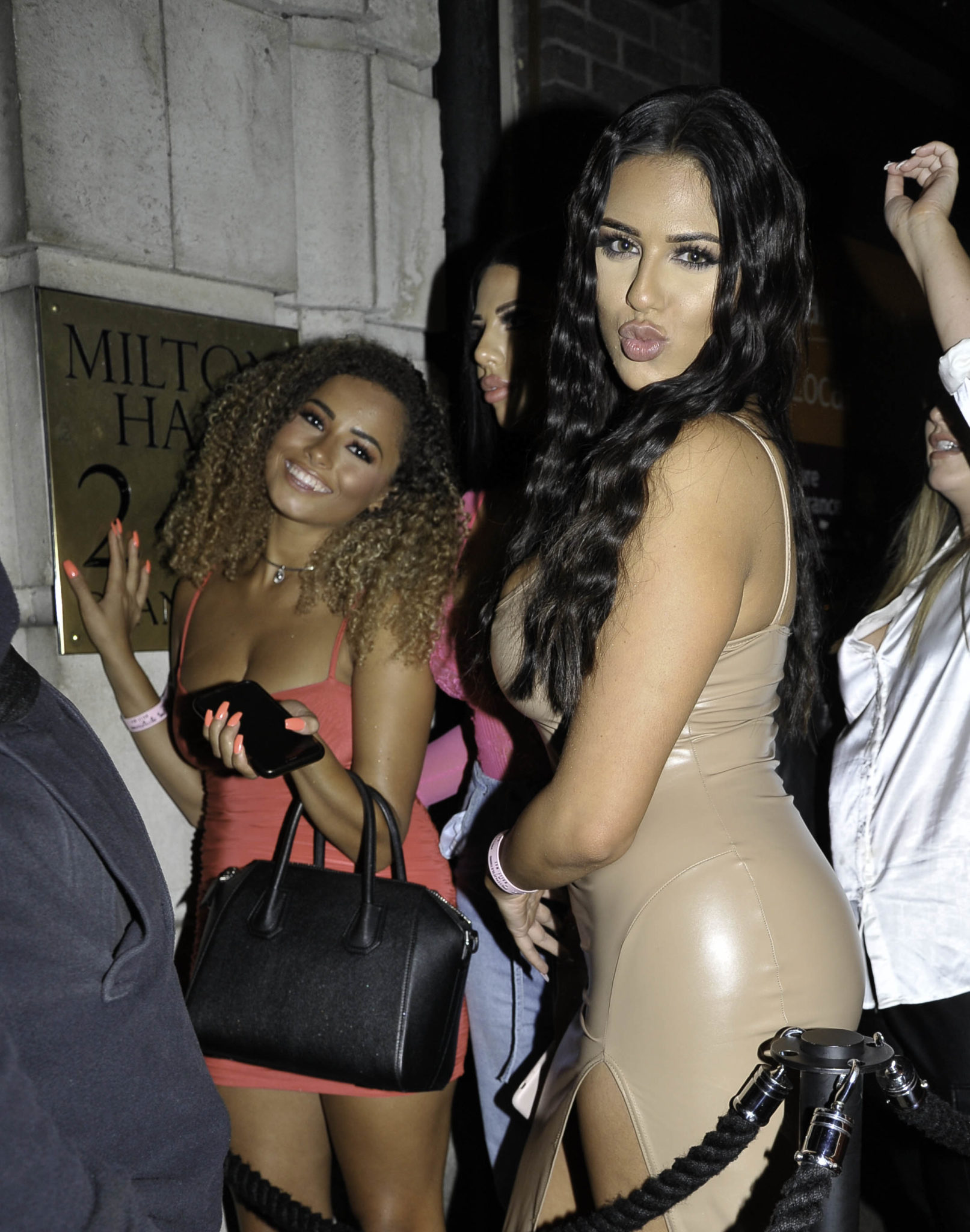 Meanwhile, there's a Scottish islander reportedly entering the Love Island villa next year.
Read more here.