Amber Gill "lied" in order to sound more "interesting"
Love Island 2019 winner Amber Gill has admitted to lying on the show in order to sound more, "interesting."
She made the revelation on Instagram Stories yesterday ahead of the winter series premiere this Sunday.
The 12 new contestants were announced this week and their promo videos have just been released.
In the clips, the islanders promote their personalities in order to give the viewer an idea of who they are.
Because of this, many people form opinions on the new contestants before the show has even begun.
Fans have been asking for the old islanders' take on the new islanders.
2019 winner Amber Gill took to Instagram Stories to address her 2.8 million followers.
"It is hard to say because I don't want to form an opinion yet because I was saying all sorts of madness in my VT."
"So I wouldn't want anyone to judge me for that – even though that is what it's there for."
She reflects on her video from last year's series and admits she lied to sound more, "interesting."
"I'm sure I said I have never been rejected... or something like that which was [a] full-on lie but I wanted to sound interesting."
She inserts a caption to explain what she means by this, 'I've never been rejected because I've never made the first move.'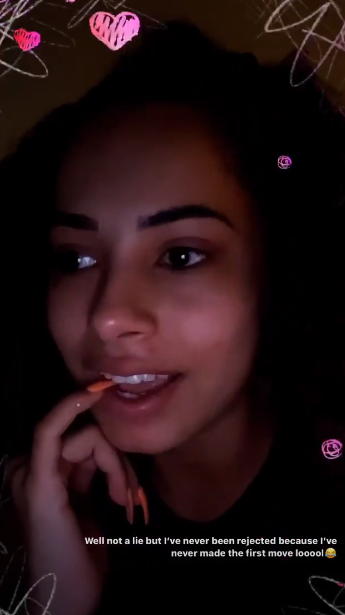 Instagram Stories @amberrosegill 
Meanwhile, new contestant Connor Durman's ex says they split seven weeks ago and he's lying about his career.
Read more here.