Kanye West, now known as Ye, is under fire over more alleged anti-semitic comments.
An investigation by NBC has revealed that Kanye paid a settlement to an ex-employee who says he regularly used antisemitic language in the workplace. The former worker says the rapper had praised Hitler and the Nazis in meetings.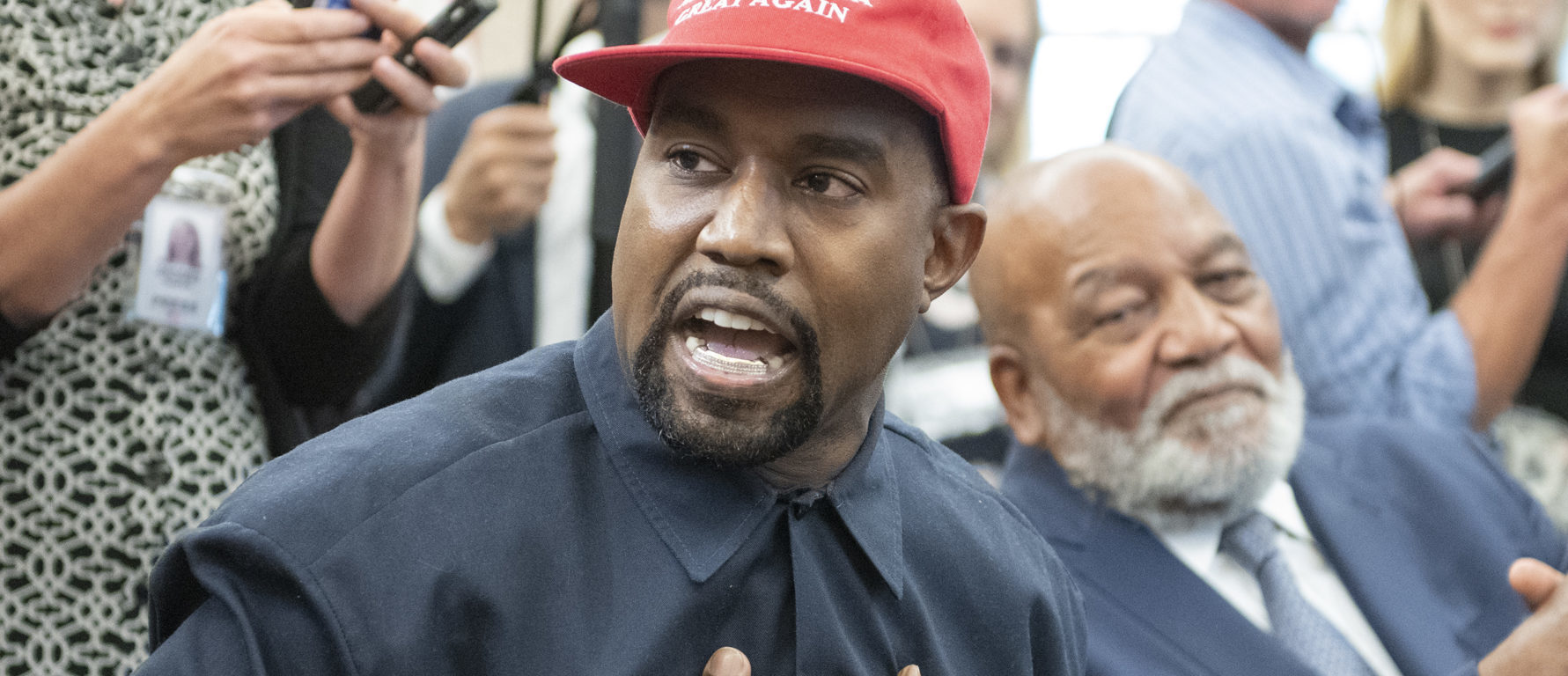 In addition to this, six people who have worked with Ye, or been with him in a professional setting, have similar stories. The accounts date back as early as seven years ago. They say Ye would praise Hitler and talk about conspiracy theories about Jewish people openly. Three of them recalled an incident at TMZ offices where Ye went on an antisemitic tirade in an interview in 2018.
In an interview with Piers Morgan, just over a week ago, Kanye apologised to those he had hurt with his offensive comments but this week he is doubling down!
On Friday, the rapper showed paparazzi a spreadsheet which included Jewish media executives he had highlighted in red. Ye has spouted out several conspiracy theories about the "Jewish Media", claiming they disproportionately control the media.
Kanye West's recent behaviour, including attacks against his ex-wife Kim Kardashian, has caused great confusion among his fans. In 2016, he was hospitalized due to bipolar disorder and began to speak openly about his mental health. However, he denied the diagnosis in 2018 in an interview with Donald Trump. He claims the Jewish doctor who treated him only gave him the diagnosis as a "control mechanism".
Several companies have cut ties with the rapper due to his racist behaviour including Balenciaga, Gap and Foot Locker. Adidas ended its partnership with Ye last week, announcing they would no longer make the famous "Yezzy" shoes. Several ex-fans have been burning their trainers online in protest against Kanye.
https://www.tiktok.com/@shiffee1/video/7155845130719825198?_r=1&_t=8X3Q1VCKKkH&is_from_webapp=v1&item_id=7155845130719825198