More weather warnings are on the way.
The low temperatures are also expected to put the power grid under pressure.
Met Éireann's latest status yellow low temperature and ice warning hits the entire country from 10 o'clock tonight
While a yellow warning for snow and ice is in place from 9pm tonight for counties Donegal, Dublin and Wicklow.
Alan O'Reilly from Carlow Weather says we're just at the very beginning.
"We're looking at a prolonged cold spell now."
He says temperatures will drop to -5 or -6 degrees at night "and then struggle to get above" 0 in foggy areas.
Fermanagh has added itself to the Tropic of Armagh as balmy locations to wait out the cold snap https://t.co/oJSuK5US1r pic.twitter.com/LgilSfAcnU

— Tom Douglas (@TomDouglas95) December 8, 2022
Salty Stocks?
Junior Minister Peter Burke says local councils are well prepared.
He says salt stocks are "very strong."
It seems the cold snap may put more pressure on Ireland's electricity system in the coming days.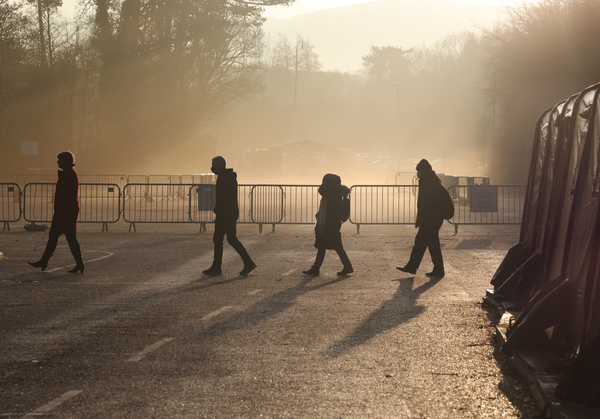 Power Supplies
Muireann Lynch from the ESRI says we seem to have enough supply to meet demand - but energy reserves are low.
The reserve margin "is not where we want it to be," Muireann says.
"So that doesn't meant we don't have enough supply to meet demand."
"But it means that if something were to go wrong, we might not have enough supply to fix what's gone wrong."
Tonight's national warning for low temperatures and ice will begin at 10pm, and continue until midday tomorrow.