Man City won the title by a point
Man City are the Premier League champions for the second year in a row - following a 4-1 win over Brighton.
Pep Guardiola's side were in a spot of bother in the early exchanges however, as they conceded the first goal of the game.
Glenn Murray found the back of the net following a corner.
However, they hit back almost straight away when Sergio Aguero equalised.
They then scored three further goals through Aymeric Laporte, Riyad Mahrez and Ilkay Gundogan.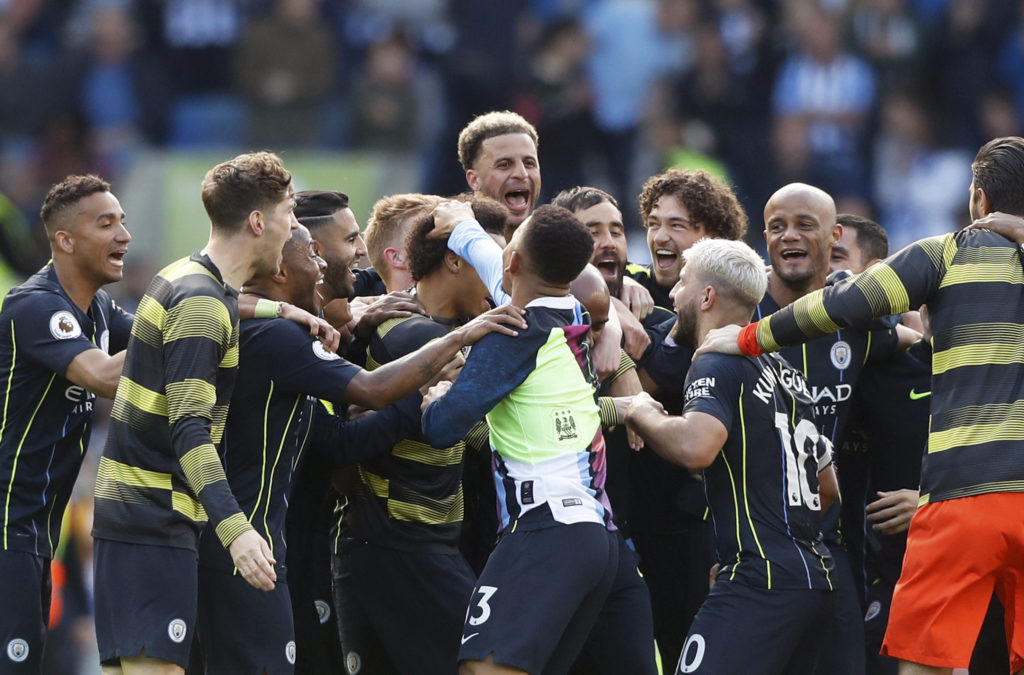 The win means they beat Liverpool to the title by a single point.
That's despite Jurgen Klopp's side doing all they could to grasp the title, but ultimately it was always out of their hands.
The Reds defeated Wolves 2-0 at Anfield - both goals coming from Sadio Mane.