Ever wanted to bring your dog to the cinema?
Well now's your chance!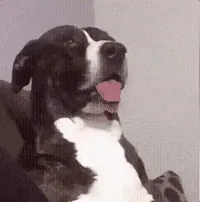 The Lighthouse cinema in Smithfield will be holding a dog friendly screening to celebrate the release of 'Isle of Dogs'.
Bryan Cranston, Ed Norton and Bill Murray are among the stars providing their voices for the movie.
It all goes down for the midday screening on Good Friday, March 30th.
So why not reward your pup with a trip to the cinema?
You might have to be quick to grab a ticket - they go on sale today at 3pm.
<blockquote class="twitter-tweet" data-lang="en"><p lang="en" dir="ltr">On Good Friday, March 30th, <a href="https://twitter.com/hashtag/IsleofDogs?src=hash&amp;ref_src=twsrc%5Etfw">#IsleofDogs</a> is released and on that day at midday, we will be having a DOG FRIENDLY SCREENING!<br><br>Tickets go on sale today at 15.00 so be prepared as they are very limited. <a href="https://t.co/3f2yID6vfI">pic.twitter.com/3f2yID6vfI</a></p>&mdash; Light House Cinema (@LightHouseD7) <a href="https://twitter.com/LightHouseD7/status/973530066696196097?ref_src=twsrc%5Etfw">March 13, 2018</a></blockquote>
<script async src="https://platform.twitter.com/widgets.js" charset="utf-8"></script>