A jumping spider has been spotted in Dublin.
It was photographed in a garden in Monkstown.
The species (Philaeus chrysops) is more common to countries in Southern Europe and America.
Critters like them also live in Korea and China.
Spiders like this prefer warmer countries, like Portugal.
That could explain why they've appeared in Ireland after a mild winter.
A male Philaeus chrysops jumping spider spotted in Monkstown Co. Dublin. Typically found from southern Europe across to Korea and the U.S., as far as I know this species hasn't been recorded in Ireland before. Possibly a permanent arrival on our shores given the warming climate. pic.twitter.com/rGq1OacU22

— Collie Ennis 🕷 (@collieennis) January 22, 2020
They are Tiny
It could be the first time the little red-bellied creature has been spotted here.
They are tiny though so don't worry! The biggest ones get to around 12mm.
Spiders might jump a few inches at a time, which is like a human jumping over a building.
They may jump to attack prey but are harmless to humans.
This is how they do it :)https://t.co/hWYweIVmnJ

— Collie Ennis 🕷 (@collieennis) January 23, 2020
The Spiders are Harmless
Collie Ennis is a Zoology Researcher at Trinity College.
He says the spiders are harmless.
"Are they harmful to people? Absolutely not."
"In fact, they're very placid attractive little spiders."
"Especially the males they have that lovely red abdomen they use for display. They're very handsome little chaps"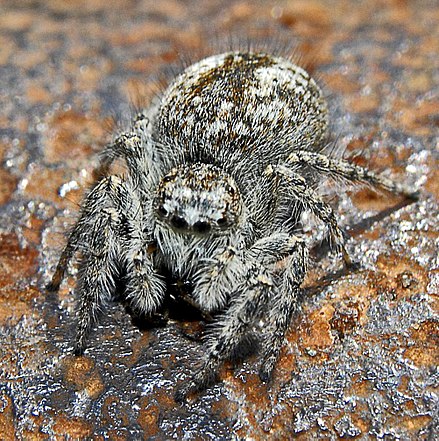 For more info follow Collie on Twitter @CollieEnnis.