The inquest into the death of George Nkencho has been opened and adjourned at the Dublin Coroner's Court.
Gardaí shot the 27 year old black man multiple times outside his home in Clonee last December.
That was while he was allegedly brandishing a knife.
The family asked the coroner to consider the wider implications of a young black man dying at the hands of a white police officer.
Around 30 protestors gathered outside the coroner's court today.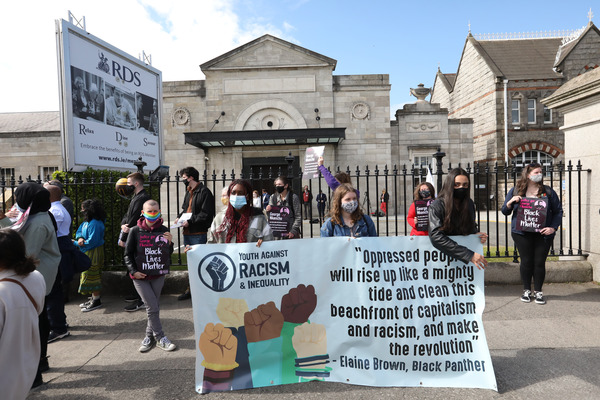 Speaking outside, George's sister Grateful Nkencho said the family have many unanswered questions.
"The shooting of any young person by Gardaí is the gravest of matters in Ireland."
"This cannot happen ever again."
"Recently, a man in Blanchardstown shot at 2 Gardaí, and professional negotiators were brought in.
"They then managed to arrest the man."
"Why couldn't the same thing happen for George?"
"All we want is a full investigation to bring out the truth and justice."