Guns and cash were seized yesterday after a number of homes were raided.
A number of homes in Finglas, that were being used by west Dublin crime gangs, have been boarded up by the city council.
Nine addresses in the area were raided by Gardaí yesterday.
Gardaí suspect the house was being used as a base by men aligned to one of the feuding gangs
Two guns, 300 rounds of ammunition and €47,000 in cash was seized.
Investigations into these seized items and the criminal activities of this west Dublin based crime group are continuing from the incident room at Finglas Garda Station.
2 firearms, 300 rounds of ammunition & €47,000 cash were seized in Finglas today following a search of 9 addresses suspected of being used by organised crime groups. A number of these addresses were taken possession of & boarded up by Dublin City Council. Investigations ongoing. pic.twitter.com/Y7GwAwGrP3

— Garda Info (@gardainfo) February 10, 2022
Crime editor with the Irish Sun, Stephen Breen, says tensions are high as gang feuds escalate.
"Violent incidents involving innocent people in the area, a grenade attack at the back of a property, assaults, an abduction and also threats being issued on social media between the rival factions."
Gardaí say they will continue to maintain high visibility and community patrols in the area to support the local community, as the gang feud continues.
People living in Finglas say they are being intimidated and left terrified by gangs according to a local TD.
Sinn Féin TD Dessie Ellis says the assaults, kidnapping and shots fired at people's homes in recent weeks have the locals at their wits' end.
"The people of Finglas have had enough of some of these gangs, and how they're carrying on. There's a feud going on and we have to get to the bottom of it, break up these gangs, and stop them from acting."
The ongoing feud is believed to have started when a young man affiliated to one of the gangs was beaten and robbed last week.
This assault was met with retaliation when a 15 year old member of the opposing gang was left in hospital due to injuries received in an attack. Gardaí say the boy was beaten with a golf club.
Following this a 22-year old man was forced into a car in the Finglas area by a group of men who were armed with hatchets and hammers.
The entire incident was captured in videos which circulated social media, showing the man being dragged along a pathway and bundled into a parked vehicle, which subsequently sped off.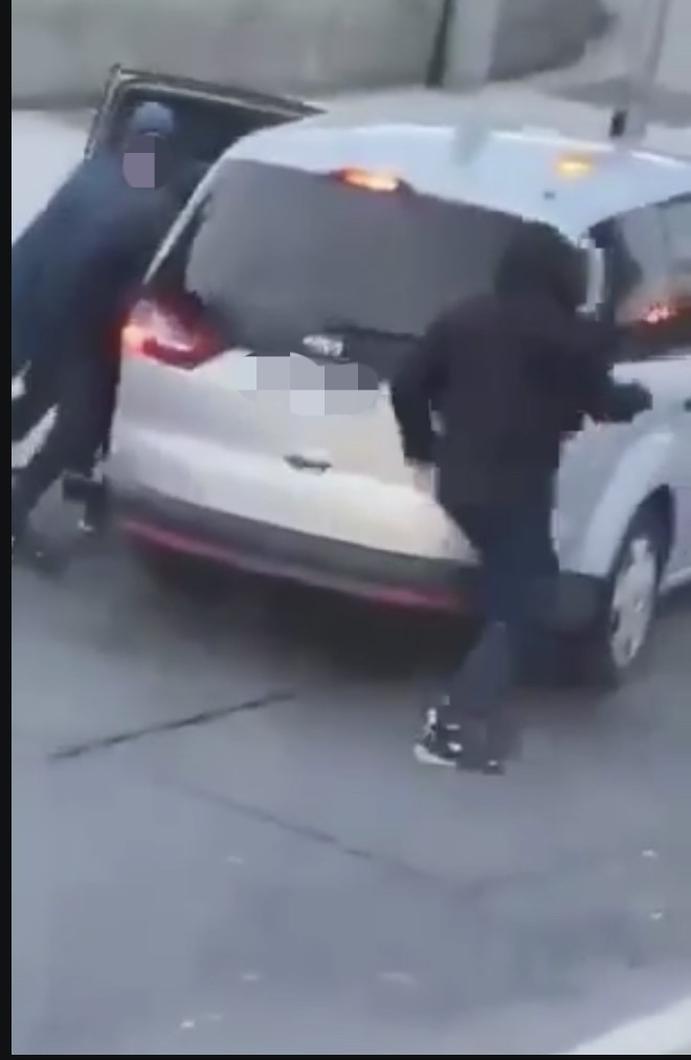 Footage captured by an onlooker of the man being forced into a vehicle.
The victim was later discovered close by with severe injuries.
His injuries were described as non-life threatening and a vehicle was later found on fire near Dunsink Lane.
The feud has not just impacted criminals and gang members however, last week a house was shot at with an automatic weapon. It is believed the perpetrators mistook the house as the home of a rival gangster. Fortunately the occupants, who have no links to crime, came out physically unscathed.
In another incident a grenade was thrown at a house occupied by a family with no connection to the feud.
Garda Headquarters say investigations into all of the incidents are ongoing while foot and mobile patrols have been significantly ramped up in the area.