Injured while tent being removed
A homeless man has been seriously injured while his tent was being removed during a clean-up along the Grand Canal in Dublin.
A forensic examination is currently taking place at the scene.
The man was sleeping in his tent along the Grand Canal at Wilton Terrace when he was seriously injured.
It happened while Waterways Ireland was removing tents yesterday afternoon from what Dublin City Council describe as dangerous locations.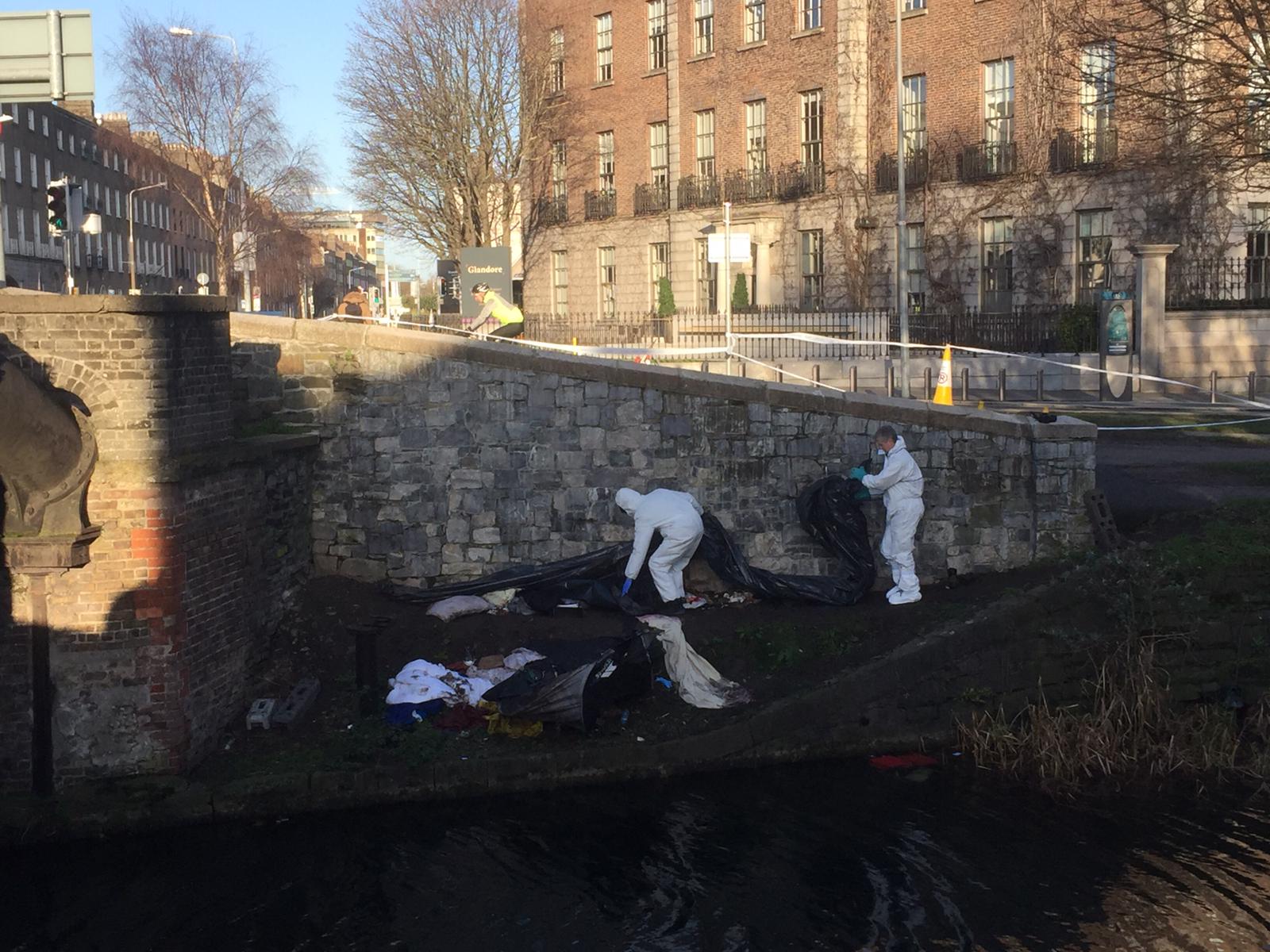 He was brought to St. Vincent's Hospital where he remains in a serious but stable condition.
Waterways Ireland says they remove what they believe are public safety hazards.
Garda forensic teams are examining the site this afternoon as investigations continue into what happened.
In a statement, Dublin City Council said it happened while Waterways Ireland was removing tents.
It says the tents were "placed in a precarious and dangerous location."
The council said the Dublin Region Homeless Executive has been liaising with the man for some time and insisted that "accommodation remains available to him."
"Every action that is taken by state services is taken in the interest of health and safety of those individuals experiencing homelessness," reads the statement.
Waterways Ireland said it works with the council to remove tents along the canal,
"Where they have become a public safety hazard."
It said the thoughts of its staff are "very much with the individual who was injured."
The body said it is co-operating fully with the Garda investigation.
The man - whose age is not known - was taken to St Vincent's Hospital, where he remains in a serious but stable condition.
Gardaí from Pearse Street are investigating the incident.