There are 1,189 new Covid cases today.
95 patients are in hospital with the virus, down one from yesterday, with 23 in intensive care.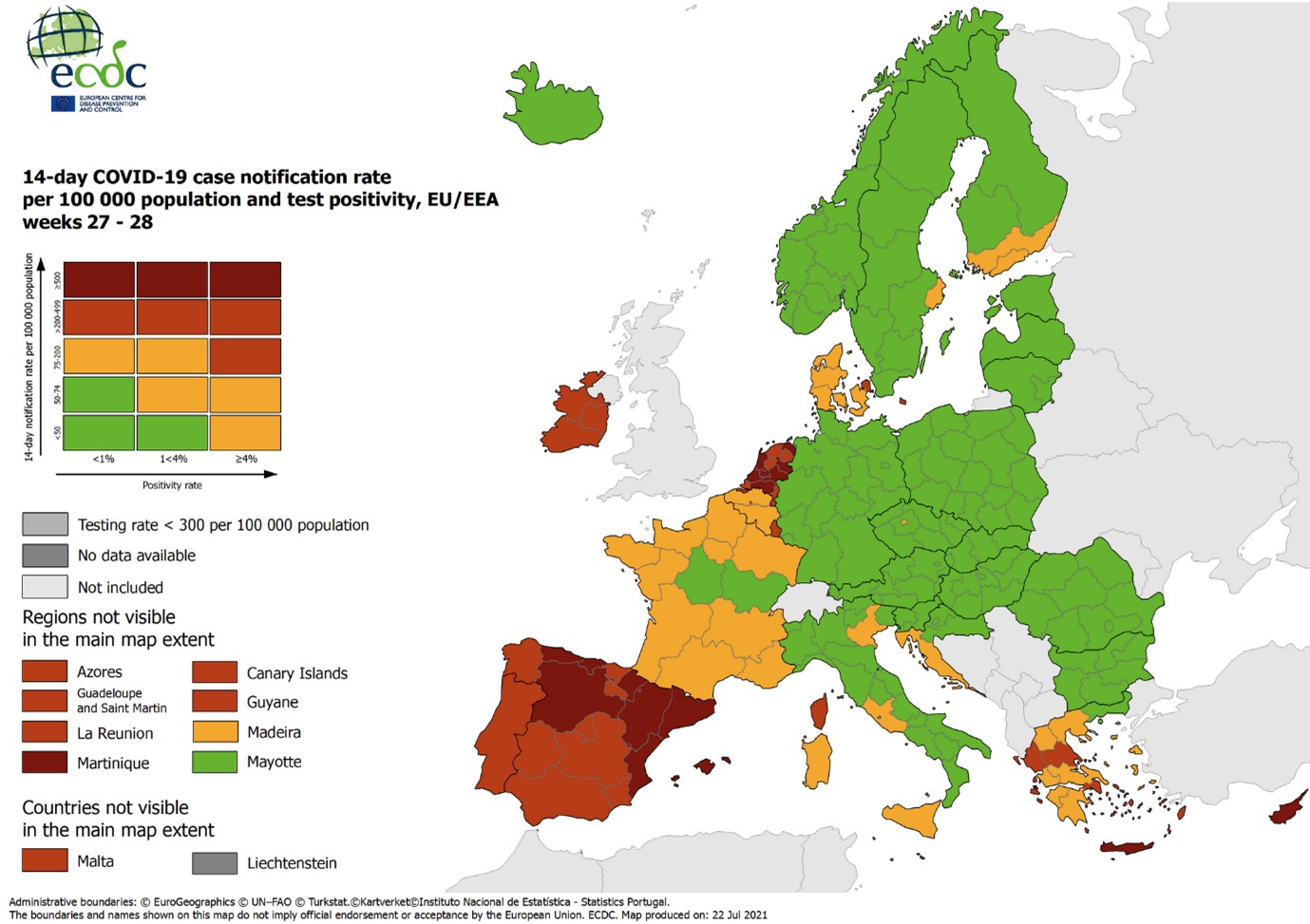 Department Records 800+ Travel Cases In Two Weeks
Meanwhile, the Deputy Chief Medical Officer says officials have recorded over 800 travel related Covid cases in the last two weeks.
Dr Ronan Glynn says it's a 'very sharp' increase.
Three quarters of those were under the age of 35.
He's also warned the public to make sure that they wait the appropriate time after vaccination before travelling.
So that's usually 2 weeks after the final dose, or 1 week for Pfizer.
Finally, Dr Glynn's urged anyone who is considering a trip abroad to check the disease profile of nations first.
That's as situations have rapidly deteriorated in Spain and Portugal lately.